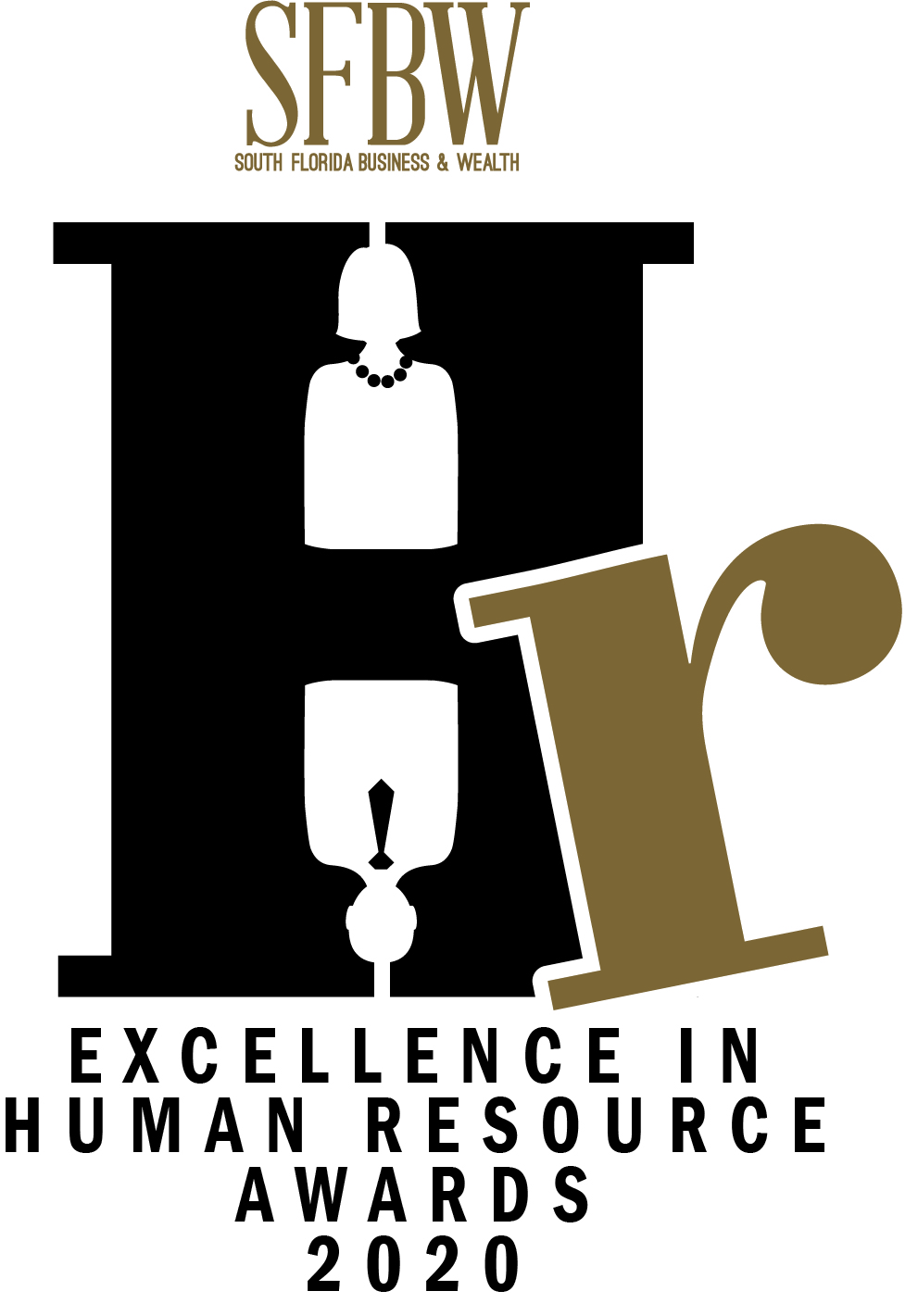 2020 Excellence in Human Resource Awards Honorees
HR in a changing world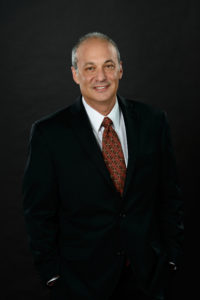 Innovation and change are accelerating. Staff feedback needs to be in real time. The labor market is tight. Employees want work-life balance. Cultural fit is imperative.
Well, nobody said being an HR leader is easy.
This issue of SFBW highlights the honorees in our annual Excellence in Human Resources Awards. Their innovations and inspirational quotes serve as a role model for ever changing workplaces.
Welcome to the world of HR leaders, who increasingly are known by myriad titles.
HR leaders play a crucial role in helping set company culture, attracting talent, developing the workforce and ensuring employees have long and productive tenures with their organizations. At a time when executive misbehavior makes daily headlines, HR leaders are the spine of organizations in making sure inappropriate situations are addressed fairly and completely.
This is a far cry from the time when a company's human resources department was not a center of power. It might have received some résumés and then forwarded them to hiring managers, or it simply provided information about the benefits the company offered. But these days, HR departments are front-and-center in importance, often gaining new names that help reflect their important and evolving roles.
Still, it really doesn't matter whether the HR department is called people operations, talent resources, employee experience, human capital management, people and development, employee management care unit or team member services. As Jim Collins, author of Good to Great, says, "Great vision without great people is irrelevant."
I would like to especially recognize our Lifetime Achievement honoree, Jose Tomas, principal and managing partner of brandsparc. His group of brand culturists helps companies thrive by making the most out of their teams and provides progressive internal communications and employment branding strategies.
None of this would be possible without sponsors, and I'd like to thank StevenDouglas chairman and CEO Steven Sadaka, president Matt Shore and vice president Alan Berger for helping conceptualize and support this awards program. StevenDouglas is a leading company when it comes to identifying and providing access to top-level talent for businesses in South Florida, and we are proud to be associated with them.
I'd also like to thank our gold sponsors—Brown & Brown, Third Level and Alternative Revenue Solutions—and our silver sponsors Akerman, Gulfstream Park and Casino and JC White.
Congratulations to all of our honorees.
Gary Press
Chairman and CEO
SFBW and Lifestyle Media Group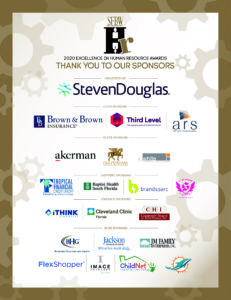 BANKING & FINANCIAL SERVICES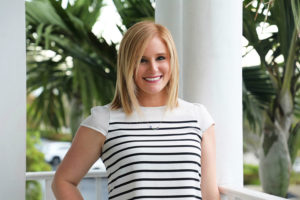 Katie Barnes
Bankers Healthcare Group
After earning her bachelor's degree from the University of Central Florida, Barnes became director of people operations and is responsible for the overall strategy and direction of BHG's Human Resources department. Leading a team that supports and develops the company's 600-plus people during their employment life cycle, Barnes' drive for excellence and results helps ensure that BHG consistently acquires strategic talent and maintains exceedingly high retention within the company. Barnes also holds a professional in human resources certification.
"You can have the best strategy and the best building in the world, but if you don't have the hearts and minds of the people who work with you, none of it comes to life."
— Renee West
BANKING & FINANCIAL SERVICES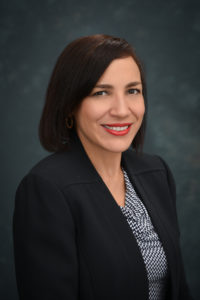 Elizabeth Jimenez
Tropical Financial Credit Union
Not only does Jimenez have style, but she also leads with it. At the helm of a small, yet impactful HR team, Jimenez has helped pave the road of recognition for TFCU as two-time Sun Sentinel Top Workplace and Credit Union Journal 2019 Best Credit Union winner. Jimenez previously held HR positions at International Planned Parenthood and Time Warner Cable. Her HR leadership roles, before being with Tropical include Washington Mutual and Robert Bosch LLC. She is a credentialed HR professional as a member of the Society for Human Resource Management who holds the SCP credential and by the HR Certification Institute with the credential of SPHR. She has a bachelor's degree in HR manage from City College New York-Bernard M. Baruch College.
"If we have not changed, we have not learned."
— John G. Miller
BANKING & FINANCIAL SERVICES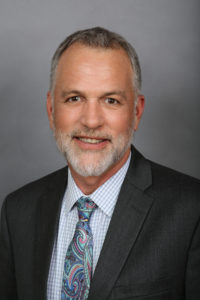 David Lyons
IBMSE CU
With more than 30 years' experience in HR and business, Lyons has worked in a variety of industries including manufacturing, health care, gaming and finance. Currently the chief administrative officer for iThink Financial, he was instrumental in launching the rebranding of the IBM Southeast Employees Credit Union. He introduced the Balanced Score Card to the strategic planning process, focused on developing staff to promote from within, and worked to align incentives between departments to support collaboration. A certified compensation professional, and senior professional in human resource, Lyons earned his certified chief executive designation from the Credit Union Executive Society and has a master's degree in sociology from the University of Rhode Island.
"Seek first to understand, then to be understood."
— Stephen Covey
BANKING & FINANCIAL SERVICES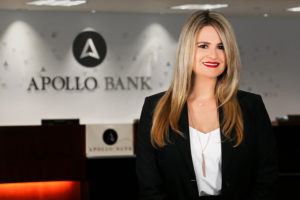 Melissa Pineda
Apollo Bank
One of the initial hires at Brickell-headquartered Apollo Bank, Pineda has been with the company for nearly 10 years. Pineda started with the organization as assistant vice president, HR generalist, and was promoted as vice president, director of HR because of her ability to motivate talent. Pineda is the youngest member of the bank's "C team," a group of top-level executives who are ambassadors for the development and execution of the bank's strategic business plan. A mother of two young girls, Pineda also likes to take on do-it-yourself projects, traveling and all things Disney.
"Expect great things and great things will happen!"
— Norman Vincent Peale
HEALTH CARE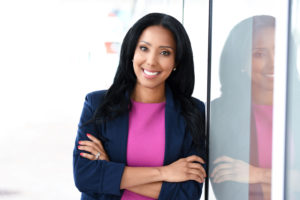 Evelyn Andrade
Quick Weight Loss Centers
Currently serving as vice president of human resources for Quick Weight Loss Centers, where she is responsible for all human resources policies, programs and services, Andrade been instrumental in integrating human resources initiatives into the strategic goals of the organization. A global human resources leader with experience working in Latin American countries and the United States, Andrade also holds a degree in psychology and a master's degree in human resources management. In addition to a being host of Linkedin Local Fort Lauderdale and a motivational public keynote speaker, Andrade is an active community servant leader volunteering with her work team in nonprofit organizations.
"Dream big or small. You choose."
—Evelyn Andrade
HEALTH CARE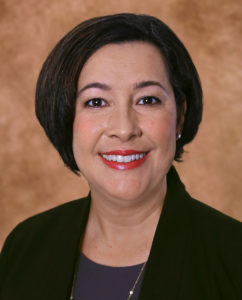 Zoe Hernandez Wolfe
Baptist Health
With more than two decades of experience in organizational development and currently leading her company's learning and organization development, Hernandez Wolfe has implemented projects that have set high standards for employee and leader development, including online learning platforms and an internal coach certification program that was approved by the International Coach Federation.
Hernandez Wolfe holds a master's degree in human resource management and is certified as a senior professional in human resources. She also holds the associate certified coach credential from the International Coach Federation. Before working in health care, Hernandez Wolfe worked in retail and for luxury cruise lines.
"The best way to predict the future is to create it."
— Peter Drucker
HEALTH CARE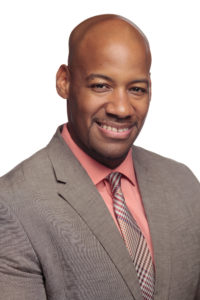 Carl McDonald
Cleveland Clinic Florida
McDonald believes human resources is the lifeline of an organization. With 16 years of experience, he is able to identify key issues and create solutions that transform the culture of a company. McDonald's educational background includes a bachelor of science in communications arts, a master of science, HR management, and a certificate in HR management. McDonald is the senior HR director for Cleveland Clinic Weston. He holds the role of vice president of the American Society for Healthcare Human Resources Administration and is a former HR adjunct instructor at American InterContinental University.
"You never know how or when you'll have an impact, or how important your example can be to someone else."
— Denzel Washington
HEALTH CARE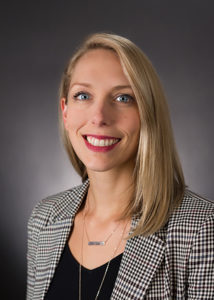 Rosella Weymer
Health Care District of Palm Beach County
Weymer's decade of progressive HR experience in the health care, telecommunications and nonprofit industries have ignited her passion in all aspects of HR. In her current role, she leads talent acquisition, development and management as well as HR information sciences and HR operations. She has a bachelor's in business administration degree, with a major in management and a concentration in HR from Florida International University and is pursuing her MBA degree with dual specializations in HR and leadership and management from Lynn University. She has PHR and SHRM-CP certifications.
"We cannot solve our problems with the same level of thinking that created them."
– Albert Einstein
HEALTH CARE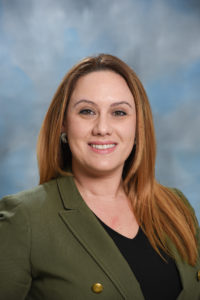 Carolina Castillo
Community Health of South Florida
As director of human resources at Community Health of South Florida, a nonprofit health care organization, Castillo has been a visionary leader over the course of her 17-year career. Her success is linked to her passion for people and a penchant for problem-solving, team building and streamlining processes. Castillo previously worked for the Biltmore Hotel, UPS Air Cargo, Cigna Healthspring, Leon Medical Centers Health Plans and Red Bull Distribution Co. Castillo also is mother of two.
"To life, with its unwinding, bewildering roads; to the world with joys and burdensome loads. They are ours to learn to take and to give, may fortune be with us in learning to live."
— Anonymous
HEALTH CARE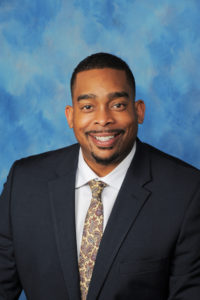 DeLancey Johnson
Memorial Healthcare System
Currently director of employee relations with Memorial Healthcare System in Hollywood, Johnson is certified as a senior professional in human resources (SHRM-SCP, SPHR, sHRBP), and an active member of the South Florida Healthcare Executive Forum. He holds a bachelor of arts degree from Edward Waters College, an MBA from Syracuse University and a doctorate in business management from Northcentral University in Scottsdale, Arizona. Johnson is the 2020 president-elect on the board of the Human Resource Association of Broward County and has more than 19 years of HR experience working with for-profit and nonprofit organizations.
"Whether you think you can, or you think you can't—you're right."
— Henry Ford
HEALTH CARE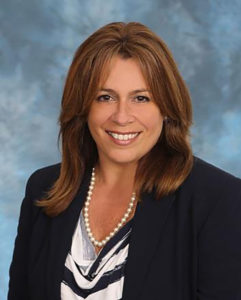 Michelle Kligman
Jackson Health System
Kligman is the chief experience officer and senior vice president of Human Resource Capital Management for Jackson Health System, a nonprofit academic medical system with more than 12,000 employees. Since joining Jackson in 2013, Kligman has helped drive multiple strategic initiatives. Kligman previously held senior human resource positions with the city of Miami and beyond. Kligman has a doctorate degree from Nova Southeastern University in clinical psychology, a master's degree in organizational and industrial psychology, and an executive MBA, with a specialization in health sector management and policy.
"We can never lose sight of selecting the best talent and developing our workforce. If you believe, as I do, that our employees are our best asset, the best investment you can make is in them."
— Michelle Kligman
HEALTH CARE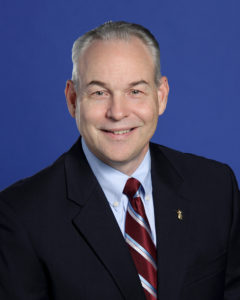 David Schubert
Baptist Health South Florida
Schubert is the assistant vice president of talent acquisition for Baptist Health South Florida in Miami. With more than 25 years of experience, Schubert joined BHSF in 2007 as the corporate director of recruitment and was later promoted to assistant vice president responsible for the leadership and mentoring of 89 employees in 11 hospitals and more than 100 outpatient facilities in South Florida for the largest not-for-profit hospital system in Miami-Dade County. Before joining BHSF, Schubert was the regional director of recruitment for Tenet Healthcare. He has received multiple awards, including a 2018 Brandon Hall Group Excellence in Talent Acquisition award.
"There's no shortage of remarkable ideas, what's missing is the will to execute them."
— Seth Godin
HEALTH CARE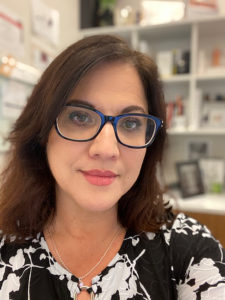 Randi Clein Shane
Image Skincare
Shane is HR director at Image Skincare in Lantana. With extensive experience in creating a strong company culture through employee engagement, she has proven success in developing an environment of collaboration and implementing change to achieve workforce excellence. Shane enjoys working with her employees and colleagues in many areas including ongoing learning and development, recruiting and retention, creative incentives and benefits, as well as team-building. Shane's favorite thing to do is spend time with her family: Larry, her husband of 25 years, and her three children, Zachary, Dylan and Rebecca.
"Just one small positive thought in the morning can change your whole day."
— The Dalai Lama
INSURANCE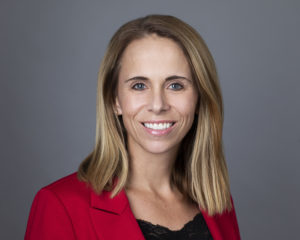 Lynn Gross
Centene Corp.—Sunshine Health
As vice president of human resources for Sunshine Health, a Centene Corp., Gross has responsibility for people strategies and execution for Sunshine's approximately 2,400 employees. Before Centene, Gross served as VP of HR for North American retail at Office Depot. Before her HR leadership roles, Gross practiced employment law, most recently as senior employment counsel at Office Depot. Gross serves as a member of the board of advisers for the Center for Leadership at Florida International University. She received her bachelors of arts in social relations from Michigan State University, and her law degree from Case Western Reserve University School of Law.
"Luck is when skill meets opportunity."
Hospitality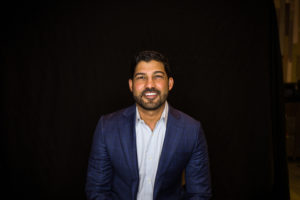 Jeremy Campos
Hard Rock Stadium
Campos is entering his 10th year of service as senior director for human resources with the Miami Dolphins and Hard Rock Stadium. Before taking that position, Campos served as senior director, finance for five years. Campos joined the Dolphins after 13 years in corporate finance with Citrix Systems, TOUSA Homes and The Sports Authority. He holds a bachelor's degree and masters of business administration from the University of Florida. Campos and his wife, Allison, live in Parkland with their son, Austin, and dog, Ace.
"The one thing that I know is that you win with good people."
— Don Shula
Hospitality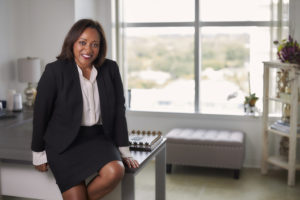 Michelle Boyer
The Ritz-Carlton Yacht Collection
Boyer has charted a course of excellence in her field as senior director of human resources for The Ritz-Carlton Yacht Collection, a company designed to combine the lifestyle of The Ritz-Carlton and the experience of a yachting vacation. In this role, Boyer is responsible for the development and implementation of HR strategies to foster a culture of empowerment and excellence while delivering a consistently exceptional guest experience. Boyer has more than 20 years of progressive experience in various facets of human resources within the cruise, health and education industries.
"A single act of kindness throws out roots in all directions, and the roots spring up and make new trees."
– Amelia Earhart
Hospitality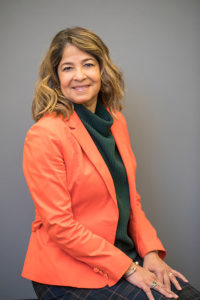 Aimee Mangold
Kolter Hospitality
As vice president of human resources, Mangold oversees all HR initiatives, including talent management, benefits, compensation, payroll, employee relations, learning and development. Mangold brings more than 20 years of professional human resource leadership experience having worked with the Procaccianti Group and Interstate Hotels, where she held such various roles as area director of HR, regional director of HR and regional trainer. Serving as president for the Human Resource Association of Palm Beach County, where she has held positions of president-elect, director and Workforce Readiness chair, Mangold was awarded 2018 HR Professional of the Year by the association.
"First serve, then deserve."
Hospitality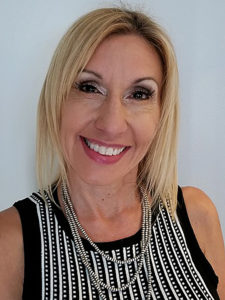 Lisa Parisi
Carnival Cruise Lines
With a bachelor's degree in business and a minor in dance from Richard Stockton University in New Jersey, Parisi furthered her education by obtaining HR management certification from the University of Miami, ADKAR change management certification, and professional coaching certification from Florida International University. Parisi began her career working for Delta Airlines/Certified Vacations and later worked for Citrix Systems for 15 years. In 2016, she joined Carnival Cruise Line and now is the HR director for the 2,000-employee commercial division. In her downtime, she enjoys boating, reading, shopping and watching football and basketball with her family. The New York Jets and Miami Heat are her favorite teams.
"Don't look back. You're not going that way."
— Mary Engelbreit
EDUCATION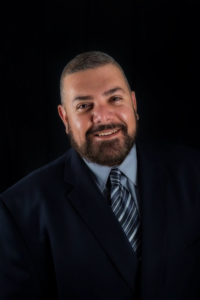 Javier DeMarco
Charter Schools USA
With more than 20 years' experience developing and executing HR strategies to help drive positive business results, DeMarco has focused the past 15 years of his career in the field of education, ranging from kindergarten to 12th grade as well as higher learning institutions. DeMarco credits his success to the great mentors he's had along the way and the emphasis on education that was instilled in him by his parents. DeMarco strives to be that same role model to others and is passionate about helping everyone achieve their greatest potential. DeMarco received a bachelor's degree in business administration and MBA from Kaplan University.
"Every accomplishment starts with the decision to try."
— Unknown
EDUCATION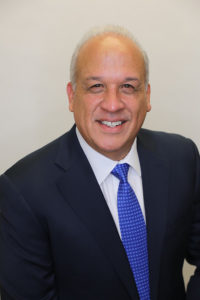 Robert Garcia
Aden Educational
As vice president of global development and executive director for ADEN University, which has corporate offices in Coral Gables, Garcia is responsible for establishing partnerships throughout the world for ADEN's global programs and leads the operations and human resources for ADEN University in the United States. A certified executive coach and a professor of business and human resource management, Garcia obtained an MBA from Florida International University and a bachelor of science in business and management from Nova Southeastern University. In addition, he holds five global certifications in human resource management.
"Go confidently in the direction of your dreams! Live the life you have imagined."
— Henry David Thoreau
NONPROFIT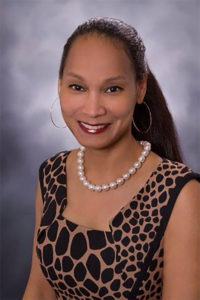 Dionne Wong
ChildNet
Wong is a passionate human resources executive and lawyer who serves as the chief human resources and legal officer for ChildNet, the community-based care lead agency in Broward and Palm Beach counties. Her prior professional experience includes serving as the senior HR executive for one of the country's largest public health care systems and the practice of law—labor and employment—for two national firms. Wong serves on the boards of the Health Foundation of South Florida and the Broward Education Foundation. Wong has a bachelor's degree from the University of Pennsylvania and graduated with a juris doctorate degree from Wake Forest School of Law.
"Choose to be a lifelong learner – possibilities are infinite."
NONPROFIT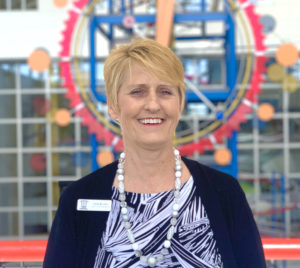 Sandy McCarthy
Museum of Discovery and Science
McCarthy, director of human resources/TIL management, joined MODS in 2013. In addition to having earned her bachelor of science in business administration with Nova Southeastern University, McCarthy has 22 years of HR experience and holds a diploma in ministry. In 2015, McCarthy added an additional role as TIL program manager. In combining her professional background with her passion to work with and support youth, McCarthy has, for a number of years, provided youth mentoring services. As such, she has made a major impact on the day-to day operations at the museum.
"Do what you can, with what you have, where you are."
—Theodore Roosevelt
NONPROFIT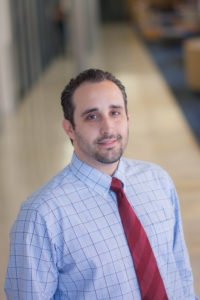 Eduardo Safille
Arc Broward
Safille serves as vice president of talent management for Arc Broward, a nonprofit organization that serves individuals with intellectual and developmental disabilities and is committed to changing perspectives and changing lives. A past president of the HR Association of Broward County, he is editor of the HR Florida Review and secretary for Equine Assisted Therapies of South Florida. Safille teaches in Florida International University's master of science in HR management program, is active in his Catholic church and as "classroom dad" in his daughter's kindergarten class.
"Always remember that your greatness as a leader will not be determined by how much power you accumulate. It will be determined by how much you serve and sacrifice for others to help them become great. Great leaders don't succeed because they are great. They succeed because they bring out the greatness in others."
— John Gordon
NONPROFIT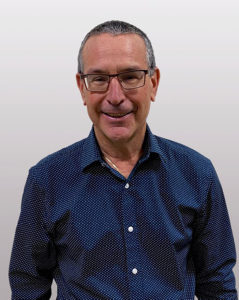 Phil Sokolov
Goodman Jewish Family Services
Sokolov is a graduate of Lyndon State College and began his career as a TV meteorologist in Corpus Christi, Texas, for 20 years. Sokolov then turned to HR, working at Sysco Foods in Miami and West Palm Beach. His extensive background in HR management has resulted in a career of making a difference in the communities in which he has served. Sokolov is the HR director at Stanley and Pearl Goodman Jewish Family Services of Broward County. He is an active member of many prominent HR organizations including the Society for Human Resource Management. Sokolov is an avid tennis player and enjoys spending time with his family.
"You learn more from failure than from success."
— Unknown
PROFESSIONAL SERVICES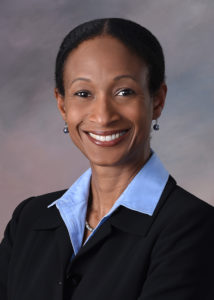 Karen Kough
Sound Royalties
Kough is a certified HR professional with more than 15 years of experience specializing in employee relations, HR information systems and the optimization of business processes. Her skills implement healthy structure and uniformity within the Sound Royalties team. A graduate of Florida Atlantic University, where she earned an MBA and a bachelor's degree in computer information systems, Kough also has a bachelor's degree in economics and management studies from the University of the West Indies. She is committed to empowering employees to become lifelong learners to maximize their potential and realize their professional and personal goals.
"The key is not to prioritize what's on your schedule, but to schedule your priorities."
— Stephen Covey
PROFESSIONAL SERVICES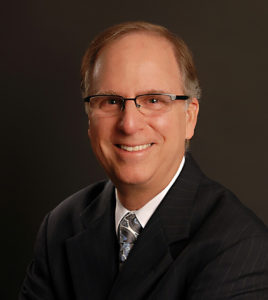 Gary Sapir
Integrated Performance Solutions
Sapir is the president of IPR, a Boca Raton-based company focused on increasing organizational and employee performance. His career spans more than 35 years as a leader in the HR, talent management and organizational development fields. Active in the professional community, Sapir has been president of the South Florida Chapter of the American Society for Training and Development, president of the Human Resource Association of Broward County and a board member of the HR Association of Palm Beach County. He is part of HRABC's Member Hall of Fame and was awarded the HR Association of Palm Beach County's Lifetime Achievement Award. Sapir holds the SPHR and the SHRM-SCP certifications along with degrees in psychology and counseling psychology.
"I've learned that people will forget what you said, people will forget what you did, but people will never forget how you made them feel."
― Maya Angelou
RETAIL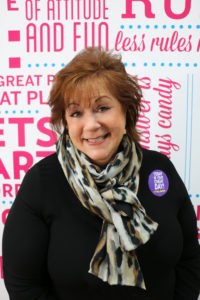 Marianne Scaffidi
It'Sugar
As chief people and culture officer, Scaffidi has had the sweet role of providing leadership and direction in the areas of HR, employee relations, organizational development, engagement and culture. Scaffidi brings more than 30 years of people leadership experience across multiple industries, geographies, and scale of businesses. Before joining It'Sugar, Marianne spent more than 13 years leading Swarovski's North America organizational development. Before Swarovski, Scaffidi held several leadership roles at various retail organizations, including Macy's, Children's Place and Disney Stores. She is an active member of the Society for Human Resources Management and holds a bachelor of science degree in business administration.
"A mentor is someone who allows you to see the gift inside yourself."
— Oprah Winfrey
RETAIL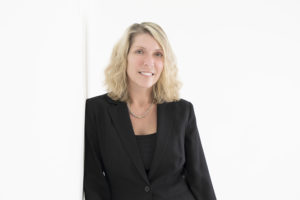 Stephanie Sorenson
FlexShopper
Developing best-in-class human resources departments and working directly with and for senior leadership teams, Sorenson has designed various recruitment strategies and benefit programs as a director of HR who works with FlexShopper. Before joining the FlexShopper team, Sorenson held positions as vice president of HR and director of HR for Marriott, Wyndham and RS construction. Sorenson holds a bachelor of science degree from Keiser University. She is an active member of several HR organizations, including the Society for Human Resource Management and the Human Resource Association of Palm Beach County. Additionally, she is active with Boca Helping Hands and Children's Hospital at Palms West.
"Have the end in mind and everyday make sure you're working towards it."
– Ryan Allis
REAL ESTATE & CONSTRUCTION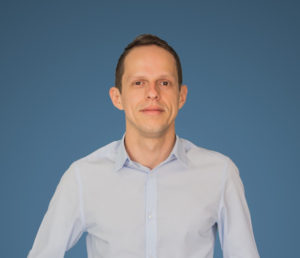 Francisco Olivar
Encompass Onsite
As talent manager at Encompass Onsite, Olivar joined the company in August 2016 as talent recruiter and he has been running the human resources operations for about 700 employees spread out through Miami Dade, Broward, West Palm Beach counties, and recently the Tampa, Orlando, Columbia (South Carolina), Jamestown (North Carolina) and Mesa (Arizona) markets. After graduating from college in Venezuela, Olivar obtained a bachelor's degree from the University of the Andes in Venezuela and he is pursuing an MBA at Florida Atlantic University, where he previously successfully completed a certificate in human resource management
"You don't build a business. You build people, and people build the business."
— Zig Ziglar
REAL ESTATE & CONSTRUCTION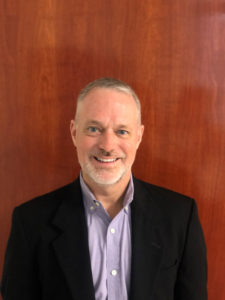 John Justice
Cementir Holding
Justice is a multilingual human resources leader with more than 15 years of experience supporting global Fortune 500 and midsize companies in Latin America, North America and Europe. Speaking English, French, Portuguese and Spanish, Justice has worked across multiple industries including aviation and air cargo, banking, technology, manufacturing, and oil and gas with companies such as Citi, Chevron, Emerson Electric and US Airways. Justice has experience in all HR disciplines with a focus in talent management, organizational development, global compensation and executive search. He has a bachelors degree from Valdosta State University and a master's degree from Embry-Riddle Aeronautical University.
"Remember that not getting what you want is sometimes a wonderful stroke of luck."
— The Dalai Lama
REAL ESTATE & CONSTRUCTION
Tatiana Milan
OBM International
Milan leads the human resources department at OBMI and is responsible for the strategic and operational human resource activities for OBMI offices at a global level, where she navigates the legal and regulatory requirements for hiring and benefits. Before arriving at OBMI, Milan was HR manager at a high-rise developer in Miami and gained expertise in hiring for luxury trades. Regularly participating in charity events for organizations such as St. Jude Children's Research Hospital and Susan G. Komen, Milan also holds senior level HR certifications from the Society for Human Resource Management and the Human Resource Certification Institute.
"There are no great limits to growth because there are no limits of human intelligence, imagination and wonder."
— Ronald Reagan
TECHNOLOGY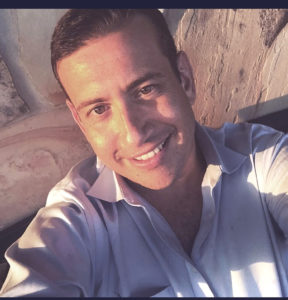 Adam Cohen
DataMax System
Cohen serves as the director of recruitment for DataMax System Solutions, a 30-year old boutique point-of-sale technology company that provides large retail and hospitality chains with an assortment of technology. With offices in Florida, Illinois, Mexico, Texas and Canada, DataMax assists in driving down costs and increasing service levels as it relates to store systems. Cohen received his law degree from Brooklyn Law School, his bachelor's degree from Tufts University, and has had a successful career in human resources and recruitment during the past decade, working in both large in-house corporate as well as smaller agency settings.
"It's not what you achieve, it's what you overcome. That's what defines your career."
— Carlton Fisk
TECHNOLOGY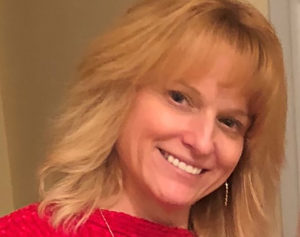 Dana Kubica
TEVA
Passionate about working in health care, Kubica has excelled in both operational and human resources roles with industry leaders in the field: Magellan Behavioral Health, CVS Caremark, Johnson and Johnson, Cardinal Health and currently as HR director for Teva Pharmaceuticals in Davie. With a bachelor of science in business administration and a minor in HR from Nova Southeastern University, Kubica resides in Plantation with her 20-year-old daughter and her Maltese, Bentley. She also lends her time to working with the homeless and supporting the Humane Society of Broward County.
"The only way to do great work is to love what you do. If you haven't found it yet, keep looking. Don't settle. Choose a job you love, and you will never have to work a day in your life."
— Steve Jobs
TRANSPORATION & LOGISTICS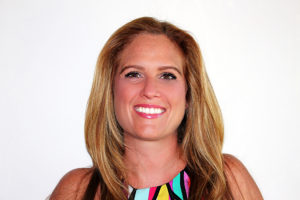 Heather Haberman
WAI Global
As a member of the executive leadership team and senior director of HR, Haberman oversees all people functions for WAI Global, which is a leading supplier of automotive parts to the industry's largest retailers and wholesale distributors. With more than 15 years of experience in HR, Haberman has worked in a variety of industries, including consumer packaged goods, distribution and fast food. As a strategic partner, she delivers organizational effectiveness. She has a bachelor's degree in management with a minor in human resources from Purdue University.
"So often in life, things that you regard as an impediment turn out to be great, good fortune."
— Ruth Bader Ginsburg
TRANSPORATION & LOGISTICS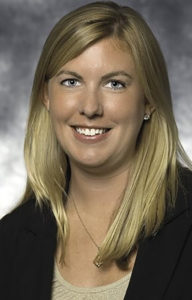 Megan Mikailonis
Boeing Distribution Services
Mikailonis is currently in HR for Boeing Distribution Services,, which was acquired by Boeing in 2018. With responsibility for the HR business partners, talent acquisition and global learning and development teams, her focus is on establishing Boeing Distribution Services as the premier employer and developing top talent to drive the business' strategies forward. Before joining BDSI (formerly KLX), Mikailonis worked across a variety of HR functions for Macy's. Mikailonis has a bachelor's degree in business/HR management from Florida Gulf Coast University and a master's in business administration from Saint Leo University. She also has a professional in human resources certification.
"We are what we repeatedly do. Excellence, then, is not an act, but a habit."
― Aristotle
TRANSPORATION & LOGISTICS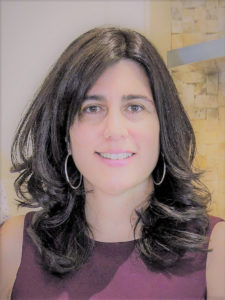 Maria Palacio
World Fuel Services
Palacio initiated her HR career in Colombia working for the biotech industry. She has since then performed within a diverse range of industries in the United States, including pharmaceutical, retail, health care and energy. Palacio has focused on partnering with the business and servicing others. She is also passionate about data analytics and the possibilities it brings to the HR world, now and in the near future. Based in Miami, she leads HR for the aviation and marine segments globally at World Fuel Services.
"Sometimes you win, sometimes you learn. In the end, we all become stories."
— Margaret Atwood
TRANSPORATION & LOGISTICS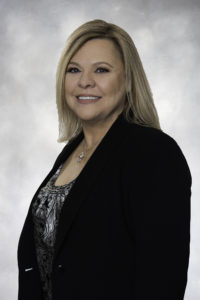 Karen Sylvester
JM Family
Currently the director of benefits strategy at JM Family, Sylvester has spent her entire career as an HR professional, holding positions a wide variety of functions. She previously was employed at Nabisco Brands, Schering Plough and BF Goodrich Aerospace before she joined JM Family 21 years ago. When she's not working, Sylvester spends time as a trustee at Women in Distress and she also volunteers as a guardian ad litem, advocating for the best interest of abused, abandoned and neglected children. A graduate of the University of Rhode Island, Sylvester and her husband live in Lauderdale by the Sea and have two children.
"One isn't necessarily born with courage, but one is born with potential. Without courage, we cannot practice any other virtue with consistency. We can't be kind, true, merciful, generous or honest."
— Maya Angelou
TRANSPORATION & LOGISTICS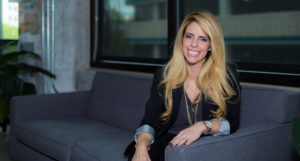 Barbara Exposito
Warren Henry
Auto Group
Exposito joined Warren Henry Auto Group in March 2018 to lead its talent management and development initiatives. As a former Miami Dolphins cheerleader, Exposito has obtained many credentials that have allowed her to bring out the best in employees and organizations she works with, including a masters in OD, professional coaching training certification from iPEC and a bachelor's degree in human resource management. A big believer in "energy attracts like energy," Exposito is always focused on the power of positivity. Outside the office, she enjoys empowering working moms and spending time with her three beautiful children.
"Be the change you wish to see in the world."
— Mahatma Ghandi
Lifetime Achievement Award honors
Jose Tomas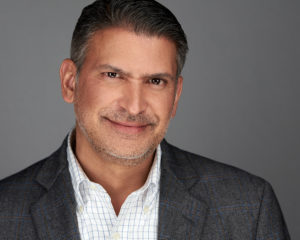 brandsparc
As the principal and managing partner of brandsparc, a group of brand culturists helping companies thrive by making the most out of their teams, Tomas enhances the ability for leaders to engage with their employees and prospective employees through innovative and progressive internal communications and employment branding strategies. Launching his career with Publix Super Markets in 1983, Tomas later joined Ryder System in Miami and was later recruited to join Burger King Corp., and Anthem, and later became senior vice president of global human resources for General Motors. With a bachelor's degree in business administration and a master's in management from Florida International University, Tomas also has served on several boards, including the Society for Human Resource Management.
"Courage is what it takes to stand up and speak; courage is also what it takes to sit down and listen."
— Winston Churchill