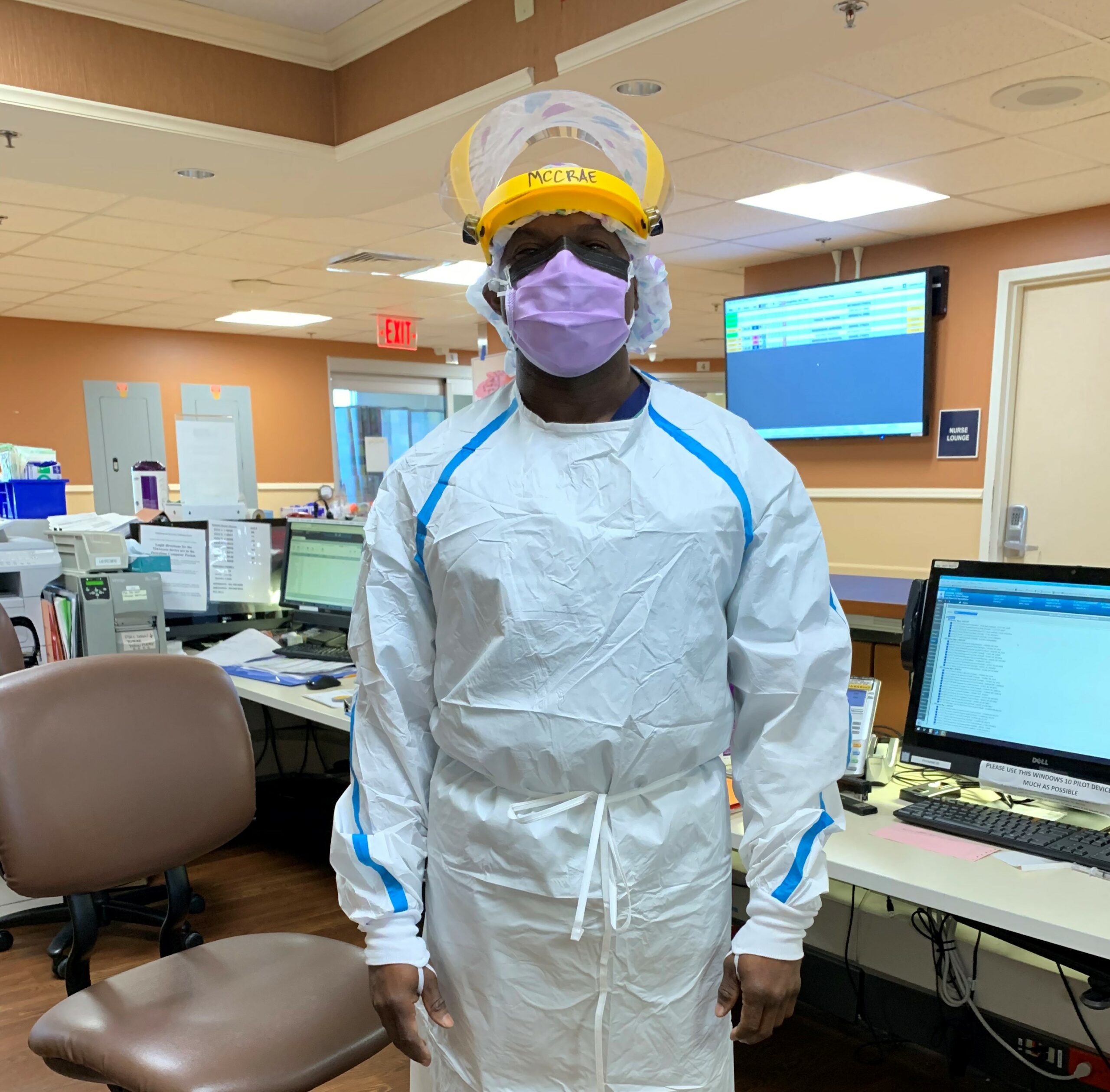 2021 Excellence in Healthcare Honoree: James McCrae
Meet James McCrae, Nurse Manager at Broward Health North
James McCrae is the Nurse Manager of the Cardiac ICU and Surgical telemetry units at BHN. He has worked at BHN for 21 years and started there as an LPN and worked his way up to my current position. He was in the Army for a little over 10 years before getting out and going to nursing school. Broward Health North is the only full-time job I have ever had outside of the Army.
Favorite Quote: "The only easy day is yesterday/you must be the change you want to see."
Fun Fact: I was an Army Ranger before becoming a nurse.
What challenges have you faced in your career, and how did you overcome them? Covid was the biggest challenge in my career. Leading two staffs through an unknown situation was difficult and trying. I relied on my training and background of being a Sargent in the Army and leading troops in combat.
What has been the most monumental moment of your career thus far? Seeing my staff in two units take on the challenge of Covid, weather that storm and become true health care worries.
How is the healthcare industry important to you personally? Knowing each day, the staff or I can make a difference in someone's life. Either by seeing them get better and go home, helping with a difficult decision, or being a shoulder to cry on when needed.
How did the pandemic disrupt your specific role in the healthcare industry, and how did you adapt? We as a staff had to go from our normal patient type to being covid nurses. We all had to learn and adapt to something we have never seen before. It was a challenge and a very scary time in the beginning.
What's the best piece of advice you've ever gotten? Always believe in yourself and your training. Train like it's real, and real will be easy.