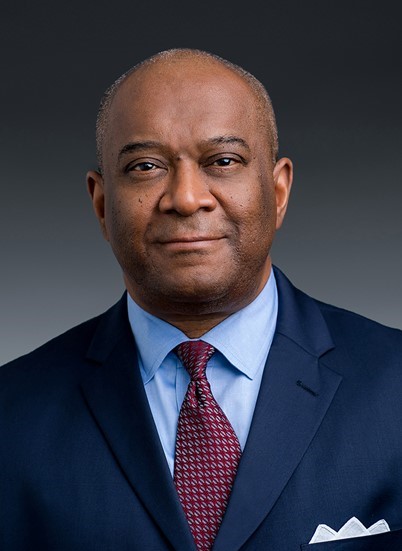 2022 Diversity & Inclusion Awards Honoree: Rock Anderson, Jr.
Meet Rock Anderson, Jr., Senior Vice President, Human Resources; Chief Human Resource Officer for AutoNation, Inc.
As Senior Vice President, Human Resources for AutoNation, one of America's most admired companies, Rock Anderson oversees the company's Human Resources functions for more than 21,000 Associates at over 325 locations coast to coast. This includes directing AutoNation's DE&I strategies and initiatives. He also serves on the nationwide Automotive Retail DE&I Council representing AutoNation, named by CBT Automotive Network as an automotive industry leader for diversity and inclusion. Prior to joining AutoNation, he spent 12 years with Cox Automotive, a division of Cox Enterprises, where he served as Global Executive Vice President and Chief Human Resources Officer. Anderson is a graduate of Dillard University and Tulane University, both in New Orleans.
What Challenges Have You Faced in Your Career & How Did You Overcome Them?
While no professional challenge I've experienced compares to steering a team of 21,000 Associates through the COVID-19 pandemic that began just one month into my start at AutoNation, the experience was one I shared with so many others in the business world. Prior to joining AutoNation, I was asked to switch gears from serving as the chief human resource officer to leading regional operations, a position that required me to work hand-in-hand with the eight market presidents who had been vying for the position. This tested my relationship-building skills, but over the course of one year, I earned the trust of the market presidents and capitalized on everyone's individual and collective strengths to exceed revenue expectations.
What Has Been the Most Monumental Moment of Your Career Thus Far?
As I reflect on my career to date, each moment that stands out shares the common thread of helping other people grow and improve in their personal and professional lives. I've coached and mentored numerous colleagues who later became CHROs at various companies and one who eventually ascended to the CIO position of a large organization. I am inspired by helping others discover and hone the qualities that will empower them to achieve the highest levels of success and satisfaction.
What Has Been Your Proudest Professional Moment?
I have had the great pleasure and privilege of giving my time to hard-working college students with tremendously bright futures ahead of them. Through my work on behalf of a career development organization, my focus was on preparing students for steady, successful careers in corporate America. Each day spent helping young adults was rewarding, with the knowledge that I was helping them to build their futures. I was fortunate to have witnessed many students reap the rewards of their hard work when they later became leaders of their companies and organizations.
What Are Some Ways You Give Back to the Community?
As a leader with significant experience directing human resources for multi-billion dollar public and private companies and nonprofit organizations, I share my talent for managing meaningful relationships at all levels, including through mentorship and engagement to help identify potential and create opportunities for personal and professional advancement as an active member of Alpha Phi Alpha and One Hundred Black Men of America, as well as through my service as a trustee at my alma mater, Dillard University in New Orleans. I also serve as president of the finance committee at St. Anthony Catholic Church in Fort Lauderdale.
What Else Would You Like the Judges to Know?
Under the umbrella of "ONE AutoNation," launched this year, I lead the Diversity & Inclusion Council, working to attract and retain a diverse and talented workforce and cultivate leaders. For example, I lead AutoNation's recruitment efforts at historically Black colleges and universities (HBCUs) and collaborate with regional leaders nationwide to ensure AutoNation is active at hiring events at technical schools, colleges and universities that represent the diversity of their respective communities. Within the company, I work with the leadership team to increase diversity at the leadership level through programs such as the High Potential Leadership Program (HIPO) and the Allyship Hour, created to accelerate personal and professional development within the organization, and a mentor program that provides opportunities to accelerate one's career development, expand their professional network and visibility throughout the organization and enhance leadership skills to engage and retain current talent and build a strong, diverse bench of future leaders.