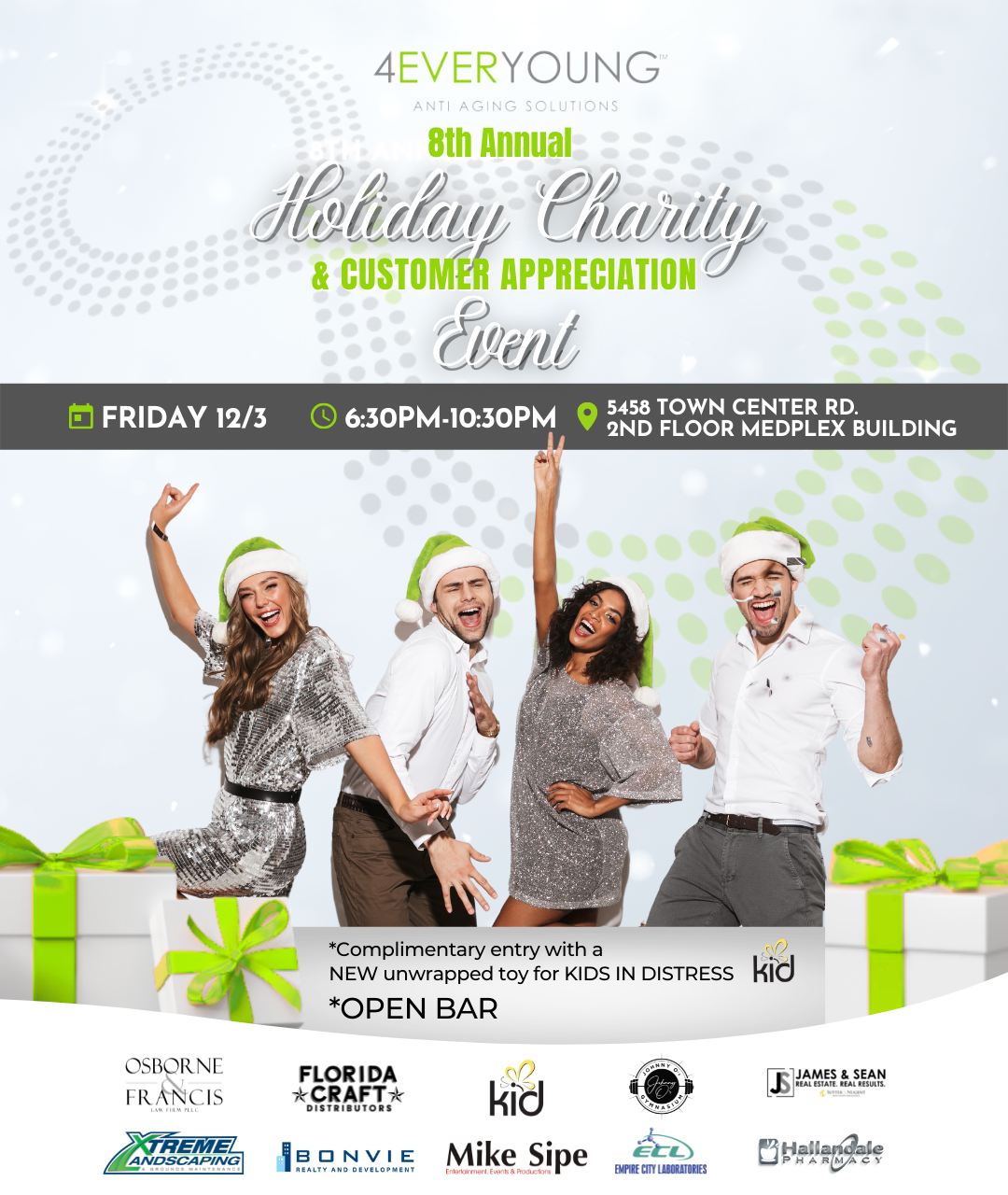 4Ever Young Anti Aging Solutions to Host Annual Holiday Charity & Customer Appreciation Event
The 8th annual occasion will be held in Boca Raton
To help customers enjoy an open-air event that also benefits a local charity, the 4Ever Young Anti Aging Solutions in Boca Raton is hosting its annual Holiday Charity & Customer Appreciation Event from 6:30 p.m. to 10:30 p.m. on Friday, Dec. 3. at 5458 Town Center Road Suite 19 in Boca Raton.
Guests can receive complimentary entry if they bring an unwrapped toy for Kids in Distress or make a donation to the nonprofit organization. The event is open to the public, with guests permitted to bring friends and it will feature an open bar and live DJ with entertainment.
For more information on sponsorship opportunities, email carlton@fyinstitute.com. To register, visit here.