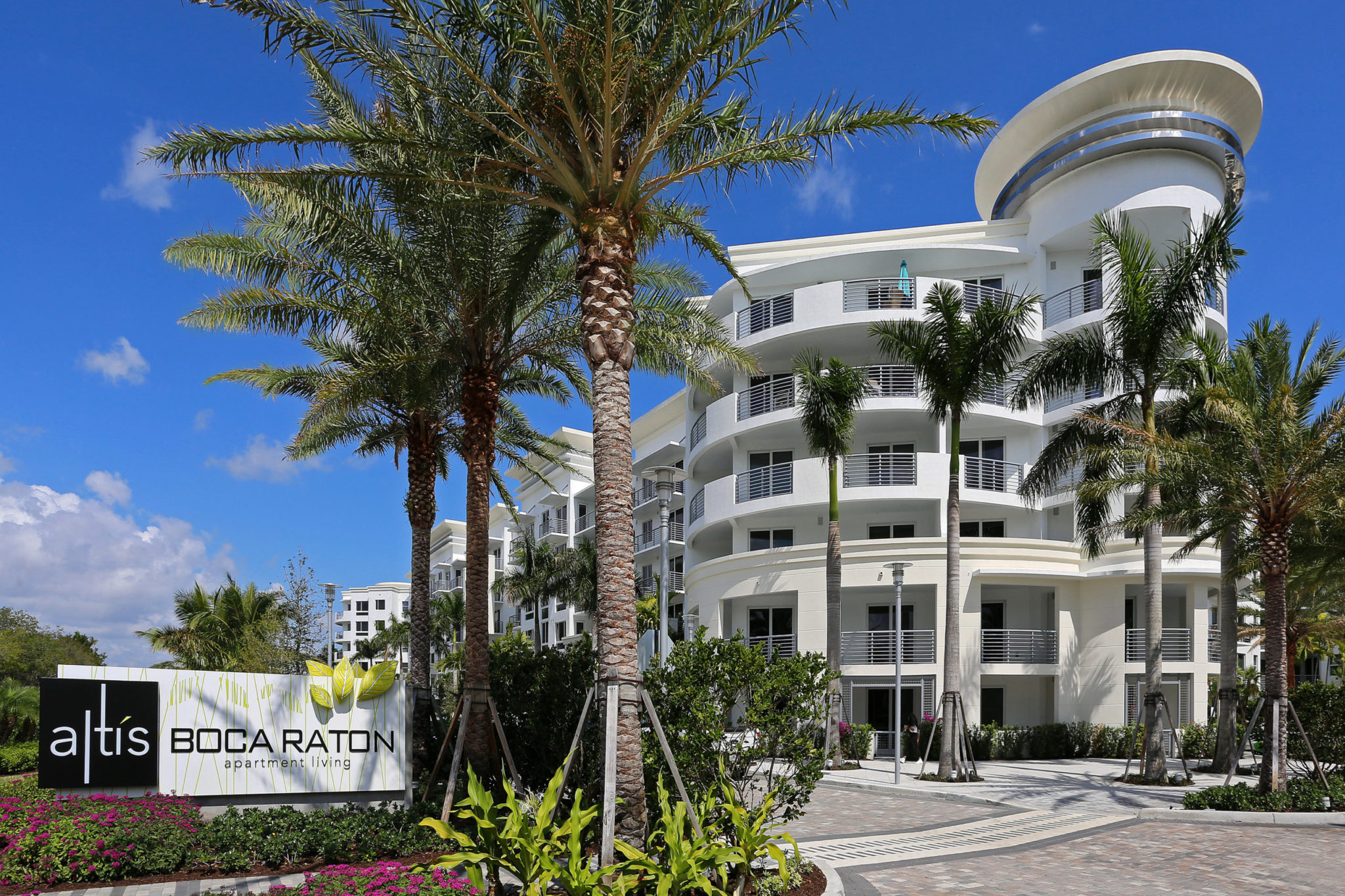 Altman Companies sells Boca Raton apartment community
The sale of Altman Companies' Boca Raton apartment community bodes well for the profitability of its upcoming apartment projects.
The Altman Companies, which builds, develops and manages rental apartment communities recently sold Altís Boca Raton to a Miami-based real estate private equity fund.
"Altís Boca Raton is probably one of the finest developments we have ever built in the 52-year history of the company and I am proud of what we built," Joel Altman, chairman and CEO of The Altman Companies told SFBW. "Altís Boca Raton will always be that special gem and this sale was a smashing success for us and our partners."
The 398-unit community was developed in a joint venture with GID Real Estate Investments, a Massachusetts-based vertically integrated real estate developer, investor and operator. Altman is based in Florida and 50% owned by BBX Capital Real Estate.
"Over the past 50 plus years, we've developed and assembled a portfolio of apartment communities that have redefined the exceptional living experience in Florida and across the country," Altman said in a release about the sale. "We are so proud of the new high standard that we established with the development of Altís Boca Raton."
The midrise apartment community located at 5500 N. Military Trail is LEED-certified and offers one- two- and three-bedroom units ranging in size between 740 and 1,399 square feet. It is one of several communities under the Altís brand featuring resort-style amenities and high-touch services, which will serve as a standard for future projects.
"Altís Boca Raton was a new high watermark for our company and the success that we had with the development will naturally have us incorporate many of the wonderful features in future developments," Atlman told SFBW.
Other Altís communities include Altís Pembroke Gardens, Altís Shingle Creek in Kissimmee, Altís Wiregrass Ranch in Wesley Chapel, Altís Promenade in Lutz, Altís Grand Central in Tampa and Altís Grand at The Preserve in Northwest Tampa. Altman is also planning Altís communities in Miramar, Little Havana, Ludlum Trail and Vineland Pointe near Orlando.