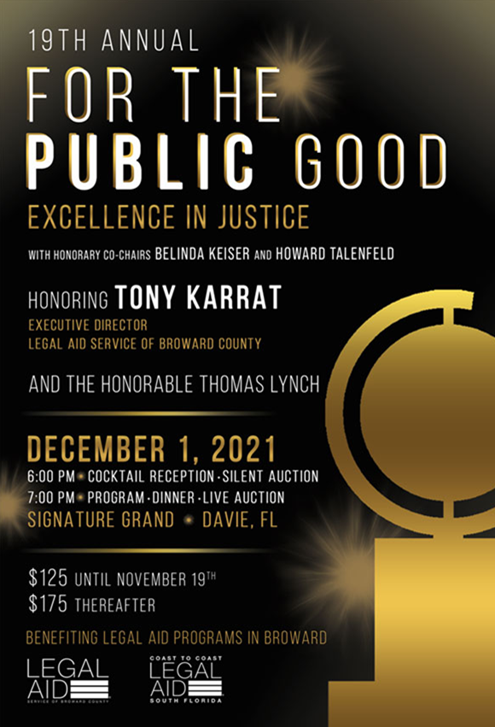 Annual For the Public Good Gala to Honor Longtime Civil Servants
Anthony J. (Tony) Karrat, Esq. and Judge Thomas Lynch will be honored at an upcoming event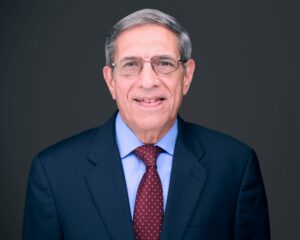 Legal Aid Service of Broward County (LAS) and Coast to Coast Legal Aid of South Florida (CCLA) are hosting their 19th Annual For the Public Good Gala fundraiser to honor two longtime lawyers in Broward County.
The honorees are LAS's longtime Executive Director, Anthony J. Karrat, Esq., who is retiring this year after 46 years with Legal Aid, a nonprofit law firm established in 1973 and the Honorable Thomas Lynch, an attorney who previously served as a judge for Broward County for over 30 years.
An endowment fund has been created to honor Karrat's (pictured) legacy as Executive Director. Lynch will receive an "Excellence in Justice" award, which was created to celebrate his decades-long dedication to serving the community.
The two dedicated law professionals will be honored at the fundraiser beginning at 6 p.m. on Dec. 1 at the Signature Grand in Davie. The event will feature a cocktail reception, seated dinner, two complimentary drinks and a silent auction. Over 400 lawyers, judges and members of the business community are expected to attend with the proceeds benefiting the two nonprofit organizations that work to provide quality legal aid to low-income residents.
For tickets, visit here.