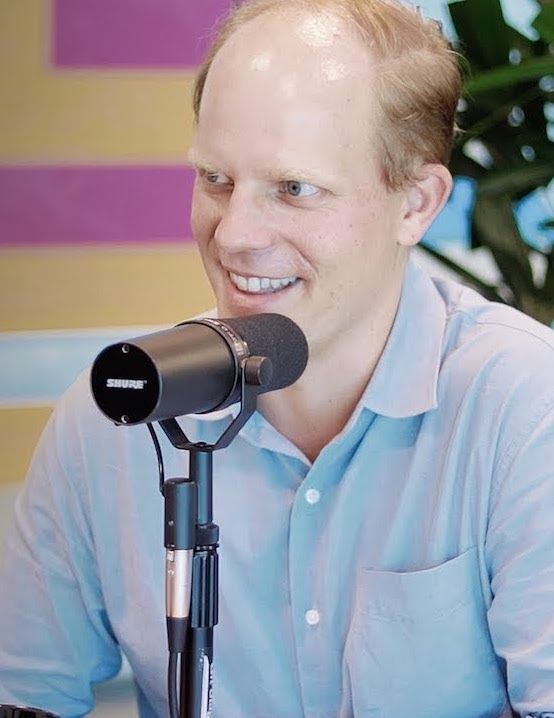 Apogee Awards Honorees: Juha Mikkola
Meet Juha Mikkola of Wyncode Academy, an honoree in the Education category at the 2020 Apogee Awards
Juha Mikkola is the President and Co-founder of Wyncode Academy, a leading technical school dedicated to training top technology talent through best-in-class accelerated and immersive programs. With various courses in web development, UX/UI product design, and digital marketing, Wyncode's innovative curriculum prepares students to compete in the national job arena. This is demonstrated by Wyncode's 90% job placement rate, 800+ technology graduates, and 400+ hiring partners. Before co-founding Wyncode in 2014, Juha founded a successful venture in the sporting goods industry, called FloorballPro and Clutch Sports Co., both sold to Salming in 2015. He served as founder and co-chair of The Canada Cup Floorball Championship, North America's largest floorball event, for over a decade.
Fun fact: I was born in Finland but lived in South Florida from kindergarten to fourth grade. My family then moved back to Finland. That said I was already sold on the Florida lifestyle, and couldn't wait to get back here. It took 30 years but finally moved back here in 2014 to start Wyncode with Johanna.
What is your favorite South Florida dining destination? I'm plant-based and have been for five years, so I have a few favorites. In Wynwood, we are neighbors with Love Life Cafe and I've had the honor of being the top customer for several years in a row. Veronica and Diego and their team make amazing food! I'm also a fan of Planta in South Beach for a fancier dinner and love the vegan croissants at our neighborhood spot L'Artisane.
What do you like to do on weekends? As the father of two young boys, a lot of our activities are based on what our boys want to do! We love boating as a family and there isn't a better place to do that than in South Florida. We are still getting to know the area but have already gone as far as Key West. Next destination will be the Bahamas. We live in North Beach and love to start the weekend with a family run and have two running strollers. We even did a half marathon with strollers last year. Personally, I'm a big racing fan, especially F1 so when I can get away solo, go-karting in Homestead is a favorite of mine.
How do you unwind from a long day at work? I love spending a few hours with the kids catching up and playing with them. It really takes your mind off of work. Most nights I'll head out for a stroller run or do a long swim in the pool with our older son, Matias. I also try to take in the beauty of where we live. Being in Miami Beach is a huge blessing and it's sometimes easy to forget your surroundings. Going out on the dock once the kids are sleeping is a great way to unwind.
What is your favorite quote? "When there is a will, there is a way." My parents always told me this when I was a kid, I just wouldn't take no for an answer! My dad also told me that if you love what you do, you'll never work a day in your life, and that's a huge reason why I'm an entrepreneur and love being in a business where we can help people change their lives.
From whom, or what, do you draw inspiration? My dad's a huge inspiration for me. He was a race car driver and won the rally World Championship. He set an impossibly high bar for me to follow but I have always wanted to forge my own path and do something that leaves an impact in this world. It's always been about doing the best that I can and not making excuses. I have always been drawn to projects where I can help build community and connections.
What has been the biggest accomplishment of your career? I'm proud of the work that our team at Wyncode has accomplished since 2014. We have graduated close to 1,000 web developers and digital designers and seeing the graduates' success, especially the early folks who are now seniors in the field, is really gratifying. Personal career highlights include raising $1 million in growth capital for our company as well as helping us navigate a lot of strategic options to get to where we are today.
What has been the most challenging moment in your career and how did you overcome it? We've had enough challenges to fill a book: from navigating educational licensing to buying out our partners, to navigating COVID and having to figure things out that only an immigrant-owned business would face in an uncertain time. In general, we've overcome these obstacles by remaining positive, focusing on where we want to get to, and simply not giving up! Personally, I love the challenging times and I find it helps give you clarity and focus when you know what you have to overcome.
What advice would you give an up and coming professional? You own your future, so don't settle or take no for an answer. There's never been a better time to become an entrepreneur and entrepreneurship is an amazing learning experience. Everyday you'll be faced with new challenges, but you'll figure out those answers, and grow step by step.