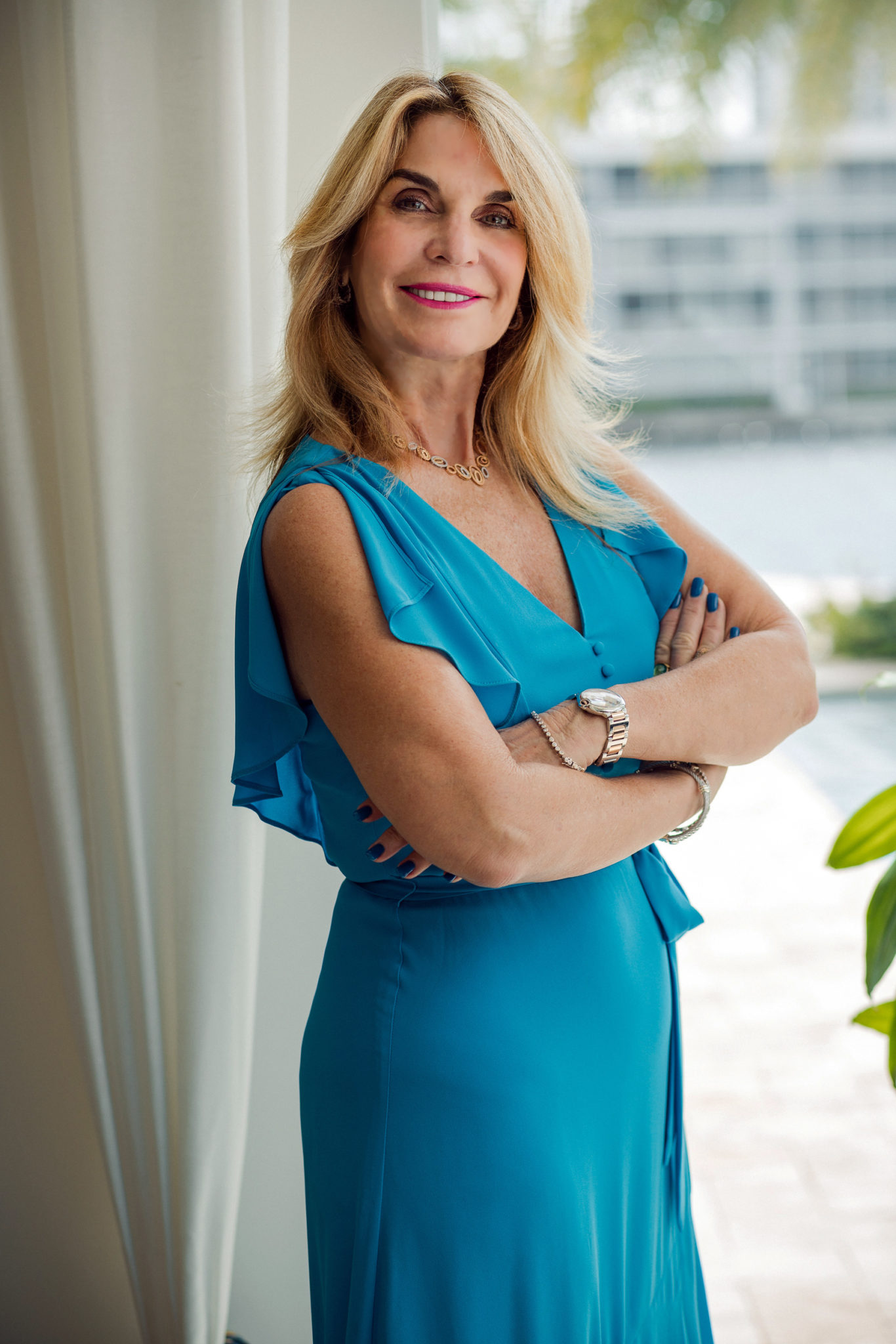 Apogee Awards Honorees: Rachel Sapoznik
Meet Rachel Sapoznik of Sapoznik Insurance, an honoree in the Insurance category at the 2020 Apogee Awards
Rachel Sapoznik is the founder and President of Sapoznik Insurance, which was recently acquired by World Insurance Associates. A leading employee benefits expert, Sapoznik crafts customized benefits packages while championing education and wellness initiatives that help manage costs. Rachel has received numerous honors and is recognized as a passionate philanthropist.
Fun fact: A fun fact about myself is that I am fluent in English, Spanish, and French. With both my parents being immigrants, I had to learn English alongside them.
What is your favorite South Florida dining destination? One of my favorite restaurants is Valentino Cucina Italiana in Fort Lauderdale.
What do you like to do on weekends? I like to spend time with my family and friends. It's how I recharge my batteries. I do bring work home with me and tend to it as necessary, as there aren't fixed time boundaries between your professional and personal life. Running a business means accepting the responsibility that the company depends on you.
How do you unwind from a long day at work? I've discovered a new hobby and passion, painting. It is something that I've always wanted to do but was never able to carve out the time in my hectic schedule. Now I look around my home, and I see my paintings on the wall that I am proud to show off.
What is your favorite quote? "The purpose of life is to live it, to taste experience to the utmost, to reach out eagerly and without fear for newer and richer experience." — Eleanor Roosevelt
From whom, or what, do you draw inspiration? I draw a lot of inspiration from my mother. She is an immigrant to this country. She had to start over in life when she was very young, and always faced challenges head on with a smile and red lipstick.
What has been the biggest accomplishment of your career? 65% of businesses fail in the first ten years. My biggest accomplishment is staying in business for over 33 years. Running my company has seen its fair share of challenges, but weathering all of the storms has made me a stronger business person and human being. I am fortunate that not only have I stayed in business for over three decades, but I am also entering another phase in my career by joining forces with a new company, World Insurance Associates, and expanding our service offerings.
What has been the most challenging moment in your career and how did you overcome it? The most challenging moment in my career was when I got terminated in 1987 by a large insurance agency upon having my second child. We were a two-income household, and I needed to work to help support my family. At that moment, I knew I needed a more flexible schedule to tend to my family's needs. Thus, Sapoznik Insurance was born in my garage. I was able to grow my business because I loved what I was doing, educating people about the importance of their health, and failing wasn't an option.
What advice would you give an up and coming professional? Find yourself a mentor. A mentor introduced me to the business almost 40 years ago, and I have never looked back. Ideally, this would be somebody senior within your company or someone with more experience than you in your industry. I also think it is essential to take on having a mentee and learn from one another. I've mentored many people throughout my career and watched their careers take off with pride. Furthermore, it is a mutually beneficial relationship. I have gained so much knowledge from my mentees.