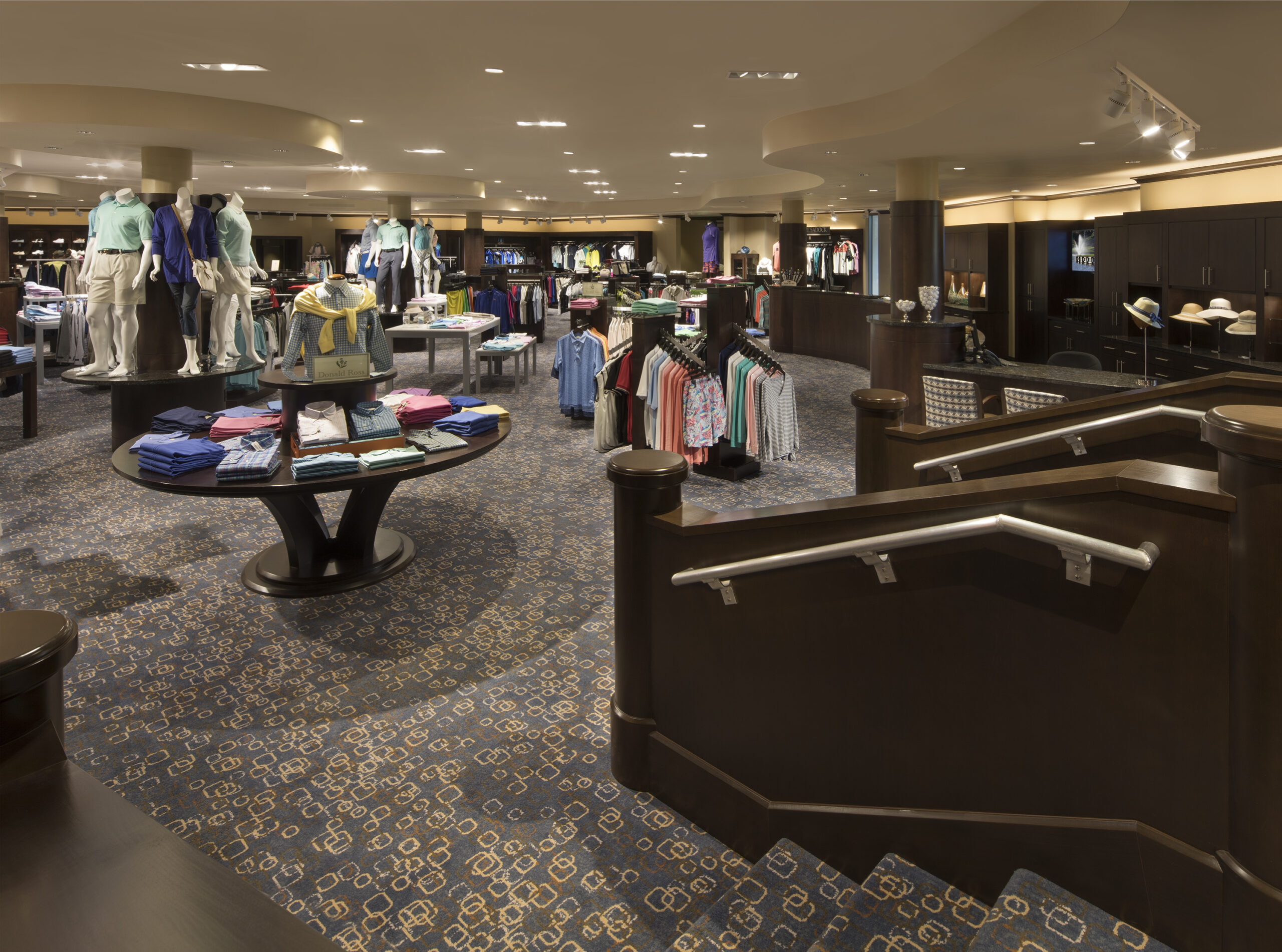 Boca West Country Club Golf Shop Receives Prestigious Honor
The country club is a private, resident-only, luxury community that features four championship golf courses
Boca West Country Club was recognized as one of the world's premier golf retailers after being named a 2022 Platinum Award winner by the Association of Golf Merchandisers (AGM). An impartial panel judged the finalists on new ideas, creativity, adaptability and revenue-generating initiatives. The Plam Beah club and other winners will be recognized at the Platinum Awards program at the close of the AGM Annual Retail Conference at the Orange County Convention Center in Orlando on Jan. 25.
"We are so proud of our retail team led by Director of Retail, Emily Gifford," says Matthew Linderman, CCM, president, COO and General Manager of Boca West Country Club. "Our 5,000-square-foot Golf Shoppe offers our members the latest in golf apparel, lifestyle sportswear, accessories and equipment. We are looking forward to seeing our fellow golf merchandise professionals soon at the AGM conference in January."
The club also features 1,400 acres of lush, tropical landscaping with an award-winning USTA tennis facility, a luxurious spa, six renowned restaurants and an active social community. A $45 million Club Expansion Program, which is nearing completion, includes a 96,000 square foot Aquatics Center with five pools, a new restaurant bar and a full-scale renovation of the two-story Sports Center Complex that will consist of spin, aerobics, Pilates and core training.