Michael Phelps, the most decorated Olympian of all time, will headline the 2023 introduction class of the International Swimming Hall of Fame (ISHOF) in Fort Lauderdale. Twelve-time Olympic Medalist and Fort Lauderdale resident Dara Torres will host the 58th annual honoree induction ceremony.
"I couldn't be more honored to be the host of this year's induction ceremony," Torres says. "It truly is a star-studded cast of Olympians, and I can't wait to celebrate them. "From Phelps and his career-long coach, Bob Bowman, to Missy Franklin and Trischa Zorn – you can't beat it!"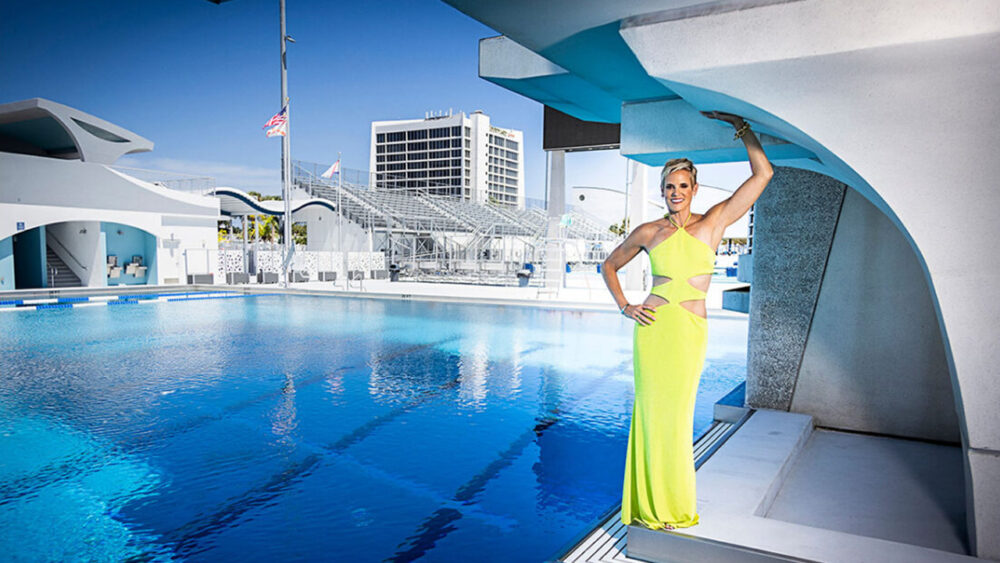 The induction ceremony will occur at 6 p.m. on Sept. 30 at The Parker Playhouse in Fort Lauderdale. This year's ceremony will be broadcast live on ESPN+ for the first time. Fans interested in attending the event can purchase tickets online through The Parker Playhouse or Ticketmaster.com.
Apart from Phelps and his 28 medals (23 gold, three silver, and two bronze), the ISHOF will also induct Trischa Zorn, a Paralympian swimmer. This honor makes her the first-ever Paralympian to receive it. Zorn is the most successful athlete in the history of the Paralympic Games, with a total of 55 medals, which include 41 gold, nine silver, and five bronze. She was also inducted into the Paralympic Hall of Fame in 2012.
Rounding out the list of 13 total honorees from eight countries joining Phelps and Zorn at this year's ISHOF ceremony include:
Swimmers: Missy Franklin (USA), Kosuke Kitajima (Japan), Cesar Cielo (Brazil), and Kristy Coventry (Zimbabwe)
Diver: Wu Minxia (China)
Water polo player: Heather Petri (USA)
Synchronized swimmer: Natalia Ischenko (Russia)
Open water swimmer: Stèphane Lecat (France)
Coach: Bob Bowman (USA) and Chris Carver (USA)
Honor Contributors: Sam Ramsamy (South Africa)
The ISHOF is the swimming and diving capital of the world, currently undergoing a $90 million redevelopment project. The project aims to convert the facility into a state-of-the-art complex with two iconic buildings. These buildings will house a fully updated and modern display of aquatic sports history, two event spaces with 360-degree views of Fort Lauderdale's Intracoastal Waterway and the Atlantic Ocean, a three-star Michelin chef restaurant, public gardens, meeting rooms and shared office spaces.
Under the leadership of Chairman of the Board, Bill Kent, the revamped ISHOF is scheduled to open in 2025, and it will be located next to the well-known Fort Lauderdale Aquatic Center. The aquatic center recently underwent a $47 million renovation of its own and now has one of the highest diving platforms in the world, measuring 27 meters, and Olympic-standard pools for both competitive and public use.
For more information, visit www.ISHOF.org.
Torres photo credit: Eduardo Schneider
Phelps photo credit: Mike Lewis