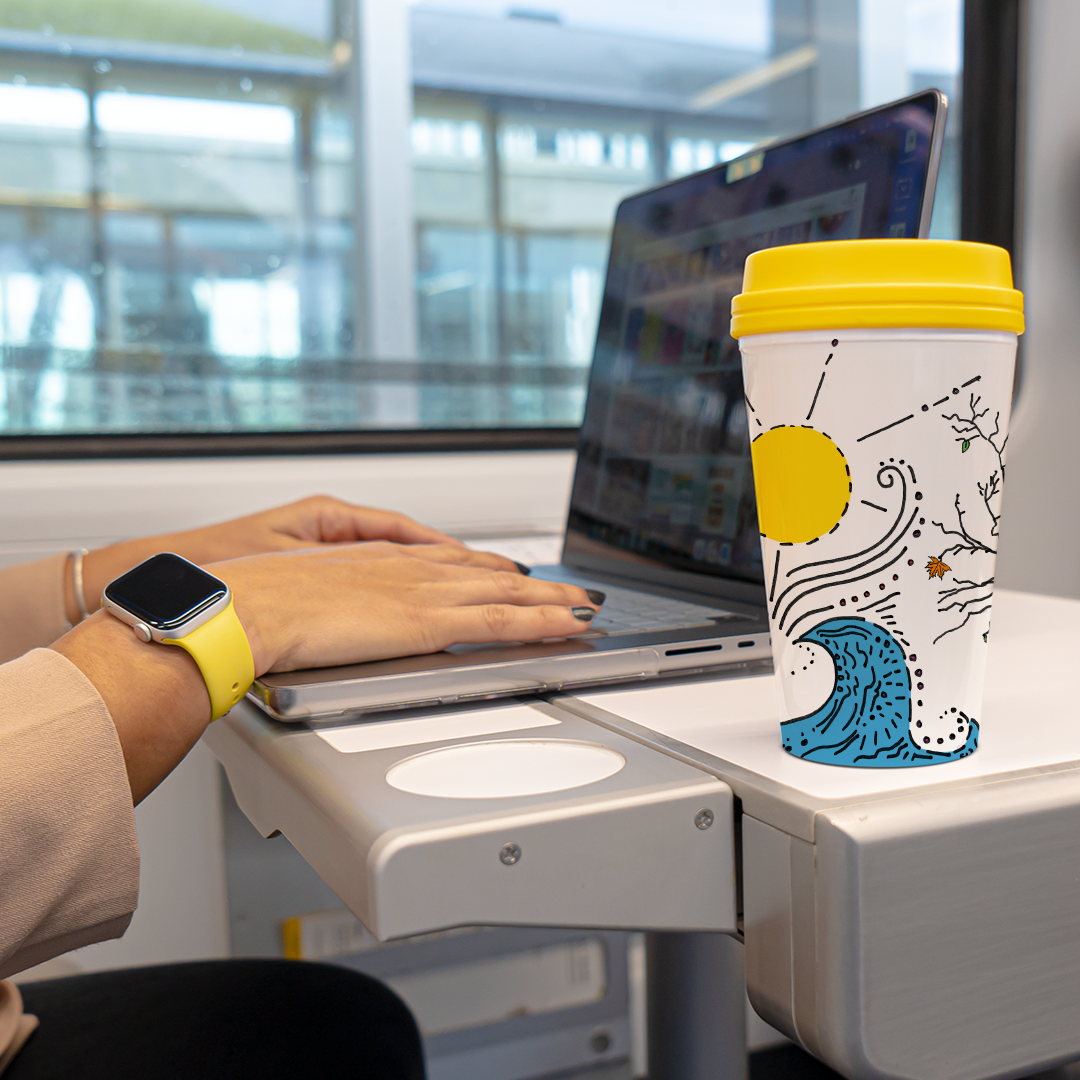 Brightline Crafts Coffee and Tea Club Membership Program
Guests can choose between monthly, quarterly or annual memberships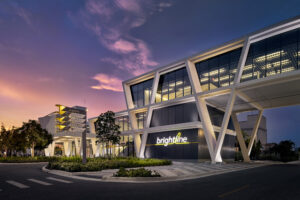 Brightline is introducing a new membership program to provide riders with complimentary refills on coffee and tea and a collection of limited-edition tumblers designed by local artists. The memberships start at $19 per month, featuring complimentary refills of Lavazza coffee with flavor shots, cream and milk to customize each brew and tea beverage cup that includes caffeinated and non-caffeinated options at any Mary Mary location and onboard the trains. A series of limited-time flavor shots will be released each season, starting with pumpkin spice this Autumn.
Members can access unlimited Lavazza hot and iced coffee and a variety of herbal teas, including flavor add-on shots, a welcome tumbler and a standard membership card. Quarterly memberships are $49 per quarter and offer members 25% off new tumbler releases. The annual membership is $99, which features special surprises and delights throughout the year along with 30%off new tumbler releases.
"This new program provides a huge value for our guests," Indiana Crilley says, senior director of strategy, growth & loyalty at Brightline. "It's perfect for those who commute daily, those who are on a hybrid work schedule and our weekend warriors who ride Saturdays and Sundays. Through our Coffee & Tea Club, we want to share that priceless feeling of realizing your coffee is already brewed and ready to go. We're excited to continue to evolve this membership program as we grow and expand throughout South Florida."
Those interested can begin enjoying their membership immediately by stopping by the Mary Mary Bar at the Miami, Fort Lauderdale or West Palm Beach stations. All new members will receive a membership card and collectible, reusable welcome tumbler featuring a custom design by artist Angelica Hoyos and up to 30 percent off future seasonal tumblers designed by local artists. Brightline will also work on commissioning local artists whose artwork aligns with building and highlighting South Florida's diverse communities for its upcoming seasonal, limited-edition tumblers.
"The hand drawings on this tumbler have an unassuming intricacy symbolizing our adult self, but at the same time, they have a childlike simplicity to remind you that you still have an inner child," Hoyos says, senior graphic designer at Brightline. "The message is to nurture that child and be easy on them!"