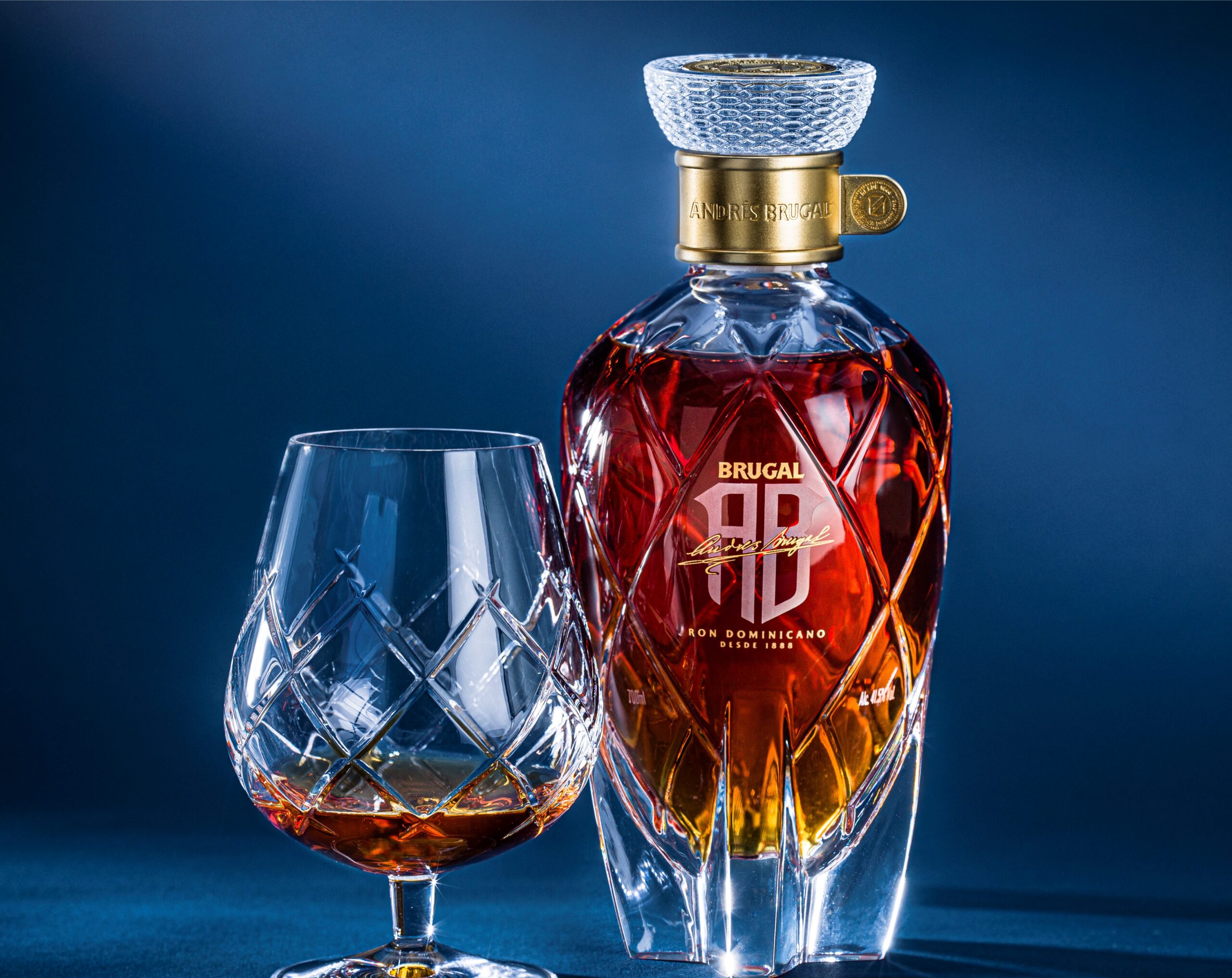 Brugal Unveils Limited Edition Bottle for $2,800
Only 460 bottles of the 'Andrés Brugal' sipping rum and travel-inspired case are available
After 134 years of producing Dominican rum, Brugal released its newest and most exclusive taste yet, Andrés Brugal, for $2,800 per bottle. Fifth-generation Maestra Ronera Jassil Villanueva Quintana crafted the ultra-premium rum as an homage to founder Andrés Brugal. The limited-edition release features the brand's first-ever concoction that blends two double-aged reserves with first-fill single casks. Only 460 bottles are available worldwide, with 50 exclusively sold in the U.S.
"This limited-edition bottling is a journey that started over a century ago. Andrés Brugal combines special single cask family reserves and our signature double aging technique to tell a dual story of my family's legacy of rum making, as well as my own as Maestra Ronera," Quintana says.
Andrés Brugal's boasts a radiant amber liquid featuring roasted coffee beans, freshly harvested Cacao, and homemade dulce de leche fudge and Dominican rum cake. This exclusive release is bottled in a limited-edition, hand-blown crystal decanter and presented in a bespoke display cabinet inspired by the iconic traveling cases the earlier Maestros used in their voyages.
Photo credit: Brugal