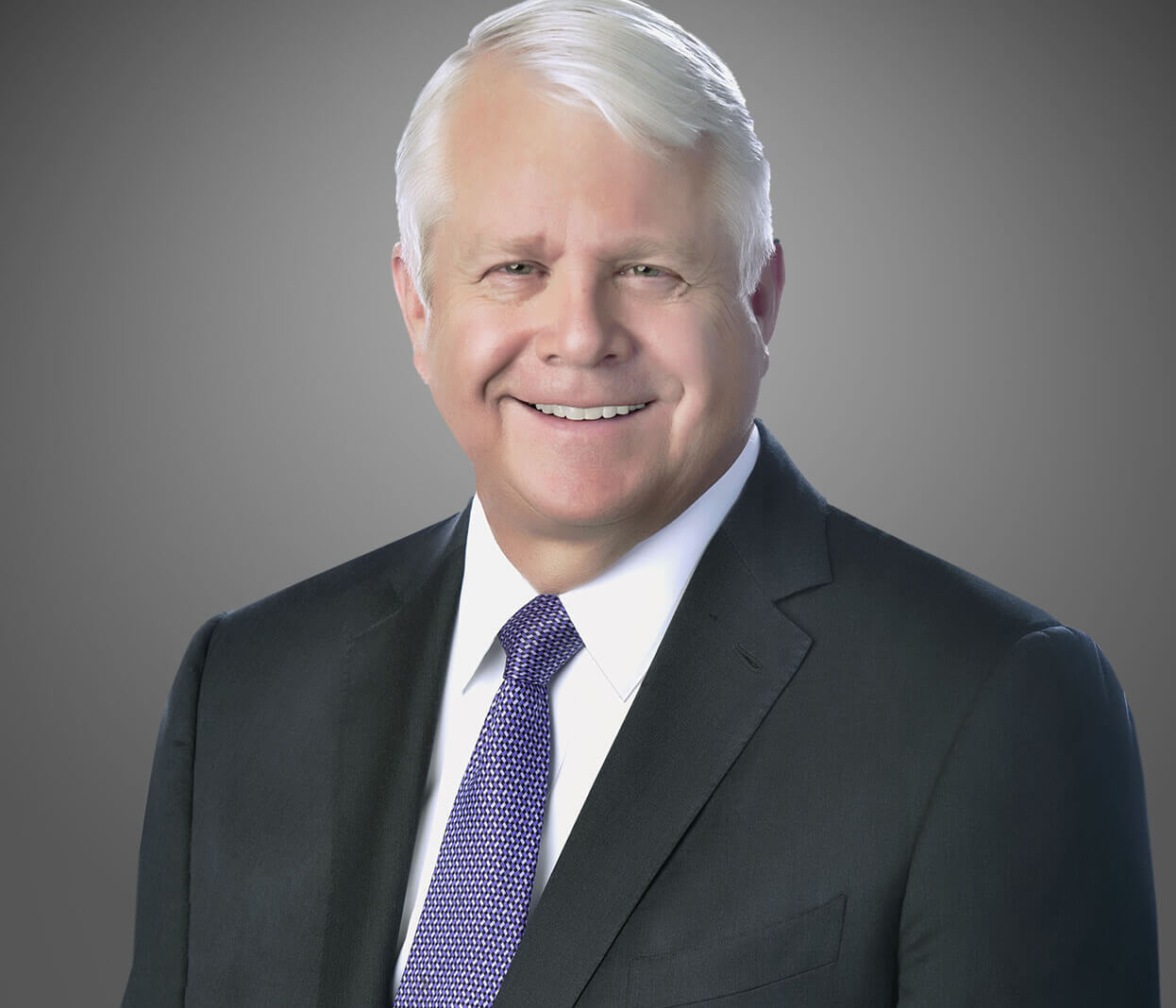 Colin Brown to succeed Ray Ferrero as Alliance CEO Council chairman
Colin Brown, chairman of JM Family Enterprises, will serve as the chair of the Greater Fort Lauderdale Alliance's CEO Council, the Alliance and JM Family announced on Tuesday.
The council is comprised of executives who are the top private sector investors in the Alliance, Broward County's official public/private partnership for economic development. These investors fund the Alliance's ongoing national marketing and promotion of Greater Fort Lauderdale / Broward County as a premier business location for high-wage jobs including global, regional and Latin America headquarter operations, as well as companies in industries including aviation, life sciences, technology and other high-paying industries.
Brown is the second executive to lead the group, which was founded in 2009 and chaired for nine years by Ray Ferrero Jr., chancellor of Nova Southeastern University. Ferrero will serve as chair emeritus of the Council and City Furniture president Keith Koenig will remain the Council's vice chair.
Brown has been with JM Family for 26 years and stepped down as CEO on July 1, succeeded by JM Family President Brent Burns. JM Family, which includes distributing Toyotas in the Southeastern United States, was ranked as the No. 2 private company in the South Florida Business Journal's 2018 Book of Lists with revenue of $14.87 billion.
"The Alliance and our community are incredibly fortunate to have Colin chair our CEO Council," said Bob Swindell, president and CEO of the Greater Fort Lauderdale Alliance. "We are forever indebted to Chancellor Ferrero for his vision and are excited to continue the work he and our founding council members began. Colin's leadership will prove invaluable as we work together to strengthen and diversify Broward County's economy."
"As a longtime member of the area's thriving business community, I am honored to represent the interests of companies which have chosen to call Greater Fort Lauderdale home," said Brown. "Years ago our founder chose to locate our headquarters here because of all the qualities that make it a great place to live and work. We look forward to continuing the Alliance's narrative and sharing all that Broward County has to offer in hopes of attracting even more vibrant business."
Additional council members include: Mike Jackson – AutoNation, Leo Rodriguez – Emerson, Dr. Penny Shaffer – Florida Blue, Matt Caldwell – Florida Panthers; Juliet M. Roulhac – FPL, Andrew Rosen – Kaplan, Rita & Rick Case – Rick Case Automotive Group, Andrew J. Bowers – Seminole Tribe of Florida, Ken Stiles – Stiles, Hector A. Ponte – Wells Fargo and Jordan Zimmerman – Zimmerman.
Brown joined JM Family in 1992 as vice president and general counsel. He was appointed chief operating officer in 1997 and president in 2000. Brown served as president and CEO from 2003 to 2018, the first non-family member to hold the titles of first president and then CEO. The company is ranked No. 20 on Forbes' list of "America's Largest Private Companies" and has been ranked for 20 consecutive years by Fortune as one of the 100 Best Companies to Work For.
Brown is often recognized for his corporate and community leadership. Florida Trend magazine recognized him as the 2015 Floridian of the Year, in part for his leadership in raising JM Family's minimum wage to $16 per hour. He was also named the Broward County Business Leader of the Year by the Sun Sentinel in 2011. In 2008, he became a member of the Board of Directors for the Automotive Hall of Fame. He is very active on the board of United Way of Broward County and is a member of the Broward Workshop. He also serves on the Board of Directors for the Youth Automotive Training Center and is a member of the Board of Trustees for Florida TaxWatch. Brown graduated from Duke University School of Law with a juris doctorate and holds a Bachelor of Arts degree from Williams College in Williamstown, Mass. Raised overseas in a Foreign Service family, Brown resides in Lighthouse Point, and has three children.