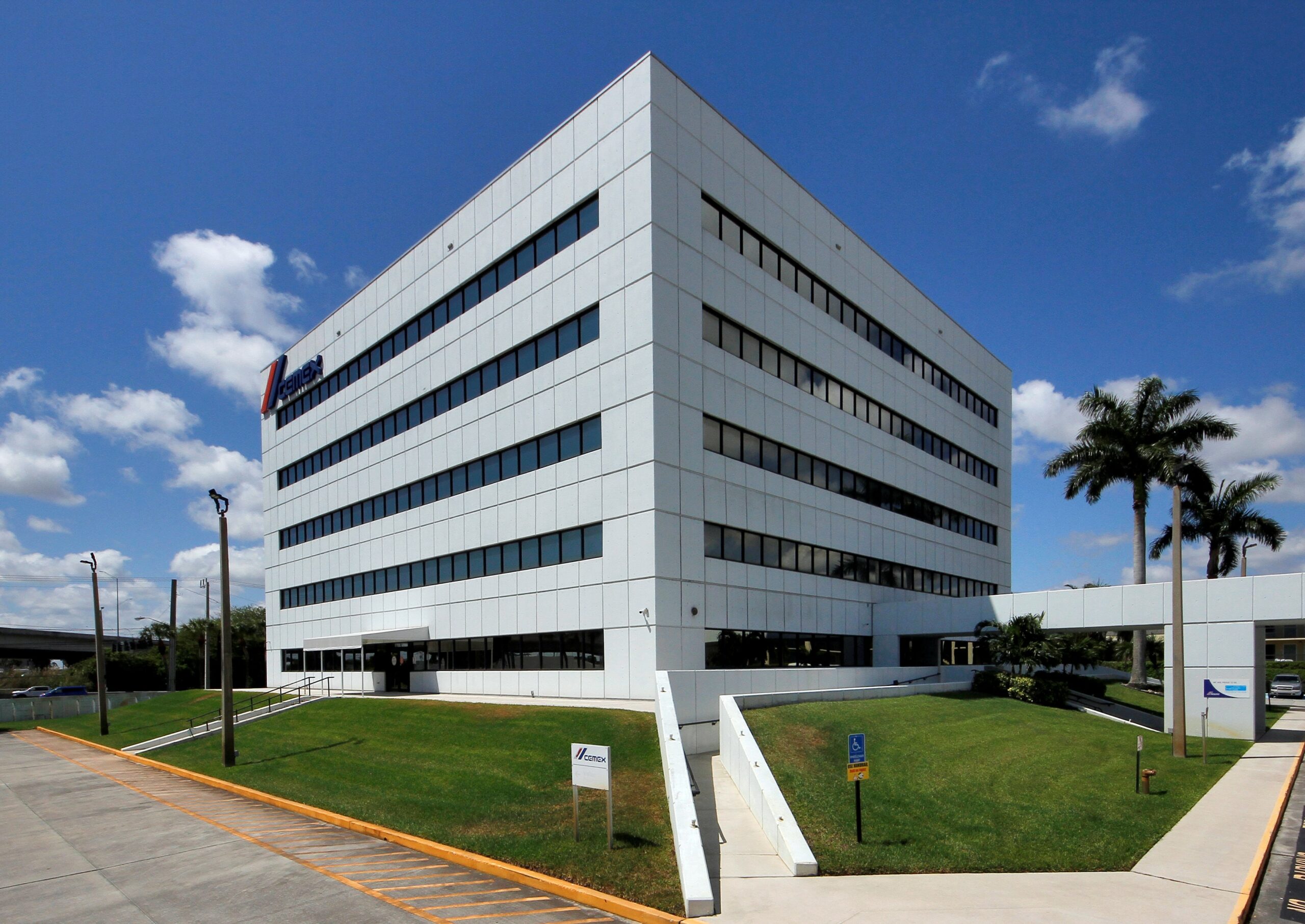 Colliers Brokers Sale of $13.4M Office Building in West Palm Beach
The purchase continues to increase rent values for the downtown area
A 65,760 square foot office building at 1501 Belvedere Rd. in West Palm Beach recently sold for $13.4 million. The purchase was a joint venture between District Pointe LLC and Index Investment Group and Verdex Construction, facilitated by Colliers, a commercial real estate brokerage firm led by Executive Managing Director Mark M. Rubin and Director Bastian Laggerbauer.
The property was built in 1983 and has operated as a single-tenant user building occupied by its owner Rinker/CEMEX, since then. Michael Feuerman, Steve Hyatt and Daniel Silver of Berger Commercial Realty represented CEMEX.
The building will be rebranded as "District Pointe," repositioned and thoroughly renovated from a single tenant to a multi-tenant modern office building where Verdex will be a full floor tenant. The name came from the building's gateway position between the revitalized West Palm Beach Warehouse District and the Palm Beach International Airport.
"This was a strategic acquisition for Index Investment Group and Verdex Construction," says Laggerbauer. "Increasing office rental rates in the Downtown core are displacing tenants to properties on the outskirts – District Pointe's comprehensive renovation and location will make it an attractive alternative for tenants in the market."
With sale prices for office buildings in West Palm Beach's core downtown market continuing to rise as more owners invest in capital improvements and necessary building renovations, average rental rates in the area have almost doubled to above $60 per square foot (gross).
"The broader West Palm Beach office market provides a haven for tenants looking for more affordable rents while remaining close to the urban core," Rubin says. "The superior access to the Airport, surrounding infrastructure and investments in these peripheral West Palm Beach buildings presents a value-add opportunity for landlords to renovate older office supply to meet the growing demand."
Index Investment Group has its North American Headquarters in Jupiter. The Swedish-founded firm has developed more than 6.8 million square feet of commercial space and over 8,400 residential units. Verdex Construction was founded by Rex B. Kirby, Jr., a 40-year construction industry veteran. The company has become one of the leading South Florida construction companies over the last seven years.