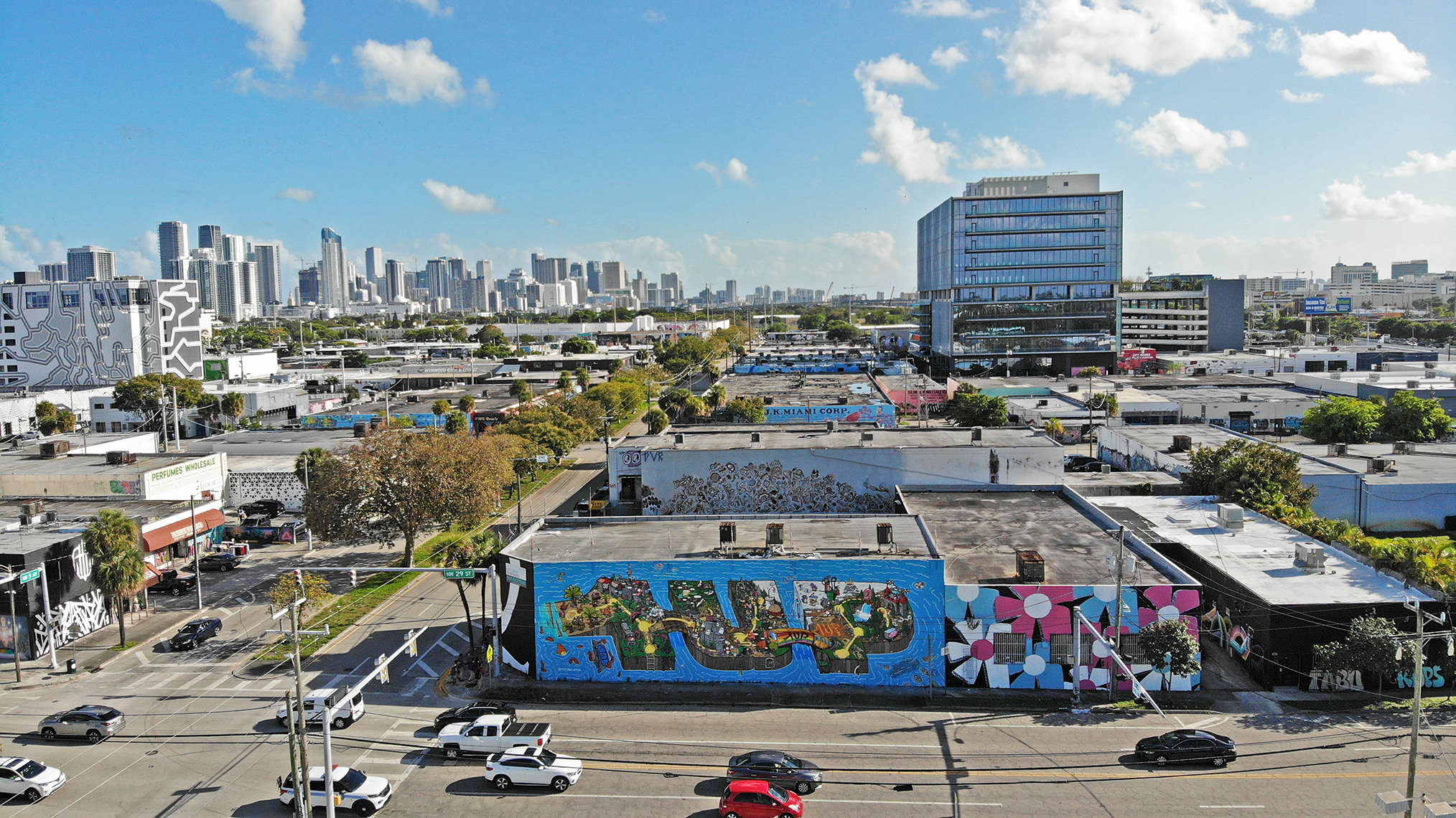 Commercial Building in Miami's Wynwood Neighborhood Nets $6.35 Million in Sale
The developers plan to reposition the building as creative offices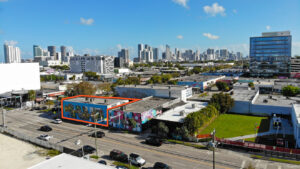 DWNTWN Realty Advisors Co-Founders and Managing Partners Tony Arellano and Devlin Marinoff recently brokered the sale of a $6.35 million commercial building in the popular Wynwood neighborhood. The team represented the seller, Alex Karakhanian's LNDMRK Development, and the buyer, Forte Capital's Chaim Cahane and Sheridan Capital, which plans to renovate the 14,000-square-foot building at 2830 NW Fifth Ave. into creative offices.
"This property is perfectly positioned within Wynwood's core pedestrian district and at the intersection of the neighborhood's high-density main access corridor," Arellano says. "We successfully marketed the building as an unparalleled adaptive re-use opportunity. The buyers will do a tremendous job executing that plan."
The property features private gated parking, high ceilings and quick access to highways. It is within walking distance of Wynwood's most notable projects and landmarks, including 545wyn, the Wynwood Building, Love Life Café, Morgan's and the Wynwood Garage.
"Wynwood is the talk of the nation, given the substantial technology and finance migration to the neighborhood," Marinoff says. "This building will cater to the demand for cool and creative office space in Wynwood. As we head into 2022, there is still incredible demand from the investment world for acquisition and development opportunities here."
Other high-profile investment sales transactions in 2021 for DWNTWN include:
The $6.5 million sale of a retail showroom at 170 NE 38 St. in Miami's Design District

The $13.3 million sale of the Wynwood Arcade, a retail and restaurant building at 50 NW 24 St. in Miami's Wynwood

The $11.6 million sale of a multifamily portfolio at 5601 NW First Ave. in Little Haiti

The $10.5 million off-market sale of a former production studio site at 12100 NE 16 Ave. in North Miami
The firm has overseen over $350 million in investment and development sales in Wynwood over the last few years and has more than $175 million in pending transactions in the neighborhood.
For more information on DWNTWN's current offerings, visit https://dwntwnrealtyadvisors.com/inventory.