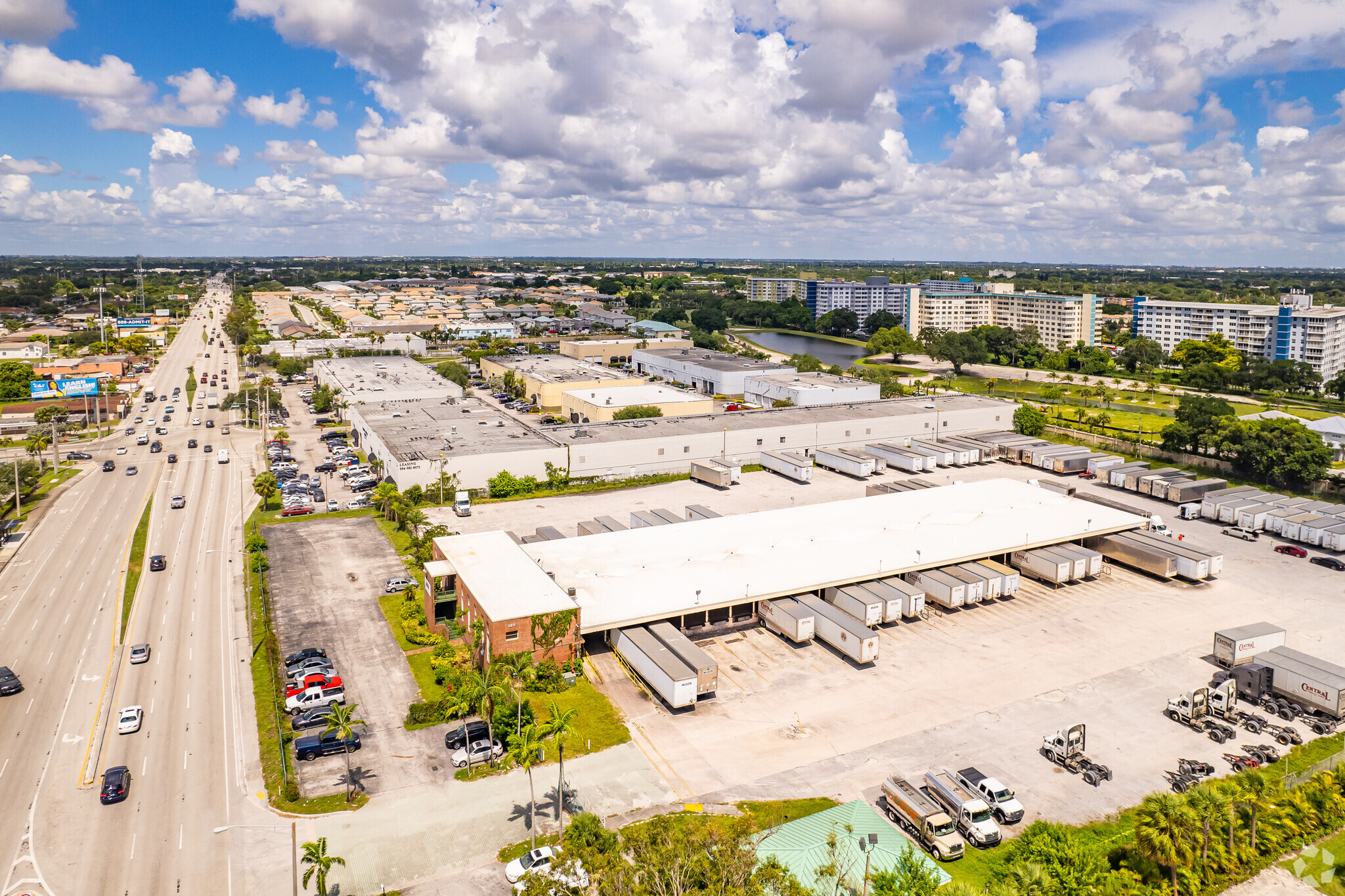 Easton Group Acquires Industrial Property for $14.35 Million
The acquisition continues the commercial real estate firm's effort to increase its portfolio of Industrial Outdoor Storage (IOS)
The Easton Group recently acquired a vacant 29,897 square-foot truck terminal in Hollywood for $14.35 million as part of its growing portfolio of Industrial Outdoor Storage (IOS) assets. The building sits on a 5.85-acre site at 3811 Pembroke Road near the I-95 interchange.
C.J. Easton and David Wilf, both acquisition principals with The Easton Group, secured the deal after joining together in 2021 to focus on buying industrial properties that cater to growth segments, including outdoor storage.
The seller, Dayton Street Partners, represented by Walter Byrd of Transwestern in the transaction, previously leased the property to the now-defunct Central Freight Lines.
Easton plans to improve the property to prepare it for another tenant as well as continue its acquisition efforts to add to the IOS properties.
"We are very bullish on the IOS space, and we continue to seek out more opportunities in the sub-sector," Easton says. "With the unquenchable demand for industrial space and dwindling supply available, this niche product category is coming into its own. IOS has become increasingly more competitive over the last 12 months as more and more participants enter the market, particularly in South Florida."
Other recent Florida acquisitions for The Easton Group include a 10-acre masonry yard in Sanford with another investor and an 8.97-acre industrial development site in Riviera Beach, with plans to build a truck terminal.