The Up & Comer Awards were created to honor young professionals who have achieved excellence in their careers, shown a commitment to their community and demonstrated leadership. The categories are:
Charitable Leadership: Recognizing individuals making a difference in the non-profit sector.
Excellence in Entrepreneurship: Recognizing individuals who are starting from the ground up to create a new brand, business, or service.
Excellence in Rising Leadership: Recognizing individuals who are taking on new leadership roles.
Family Business: Recognizing individuals who operate within a family-run business.
Diversity Champion: Recognizing individuals who champion diversity within their company.
Small (Under 25 Employees) Business Leaders: Recognizing small business leaders.
Medium (26+100) Business Leaders: Recognizing medium business leaders.
Large (100+) Business Leaders: Recognizing leaders who are running large businesses.
Change Maker / Disruptor Champion: Recognizing leaders who are challenging the status quo and forging new paths for their company.
Minority Owned Business Leaders: Recognizing minority-owned business leaders.
Excellence in Team Leadership: Recognizing individuals who lead successful teams.
Corporate Culture Champion:  Recognizing individuals who define their company culture in how they work and lead.
Innovator of the Year: Recognizing individuals who have created, developed, or managed a new product, service, or concept in their company.
Social Media Influencer: Recognizing individuals who harness the power of social media to grow their brand.
Healthcare Leader: Recognizing leaders in the Healthcare Industry.
Technology Leader: Recognizing leaders in the Technology industry.
Leaders in Education: Recognizing educators or educational administrators who make a difference.
The 2023 Up & Comers Awards will take place on October 5, 2023.
Deadline: Nominations Have Closed
Presenting Sponsors:

Gold Sponsors:

Silver Sponsors: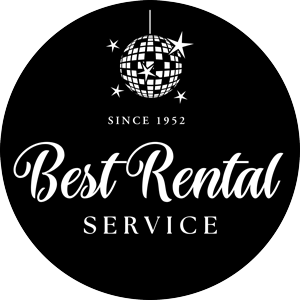 Event Time & Date
October 5th, 2023 06:00 PM
Partnering with SFBW on our signature events will position your organization in front of more than 117,000 of South Florida's top, C-Level executives through our publications and digital media. In addition, partners are given the opportunity to mingle with the area's business elite at our exclusive networking events and cocktail receptions.
WHY SPONSOR A SFBW SIGNATURE EVENT?
Our high-profile award programs and events generate new business opportunities through brand awareness, sales leads, networking and entertaining. These awards bring together the community in a positive way to recognize, reward and celebrate outstanding professionals and community advocates.
Sponsors will benefit from visibility in our multimedia marketing campaign including both print and digital promotion.
The promotional period will commence six months prior to the awards event. Sponsors will receive advertising and branding through the South Florida Business & Wealth publications, our website, social media, email blasts sent to over 50,000 local professionals, the awards special section and in the awards day program.
If you would like to sponsor South Florida Business & Wealth's 2023 Up & Comer Awards, please contact Jeff Dinetz at jdinetz@lmgfl.com
Nominations are sought from the public and judging is led by the Editorial and Leadership team at SFBW.
The judging criteria are:
Seniority in the organization and the size and scope of the organization
Professional accomplishments, included career path and specific achievements
Giving back through professional, charitable and civic achievements
Educational achievements
Nominees must be under the age of 40
We will celebrate the Honorees during a cocktail reception and an awards ceremony. Honorees will also be featured in an issue of SFBW.
EVGMedia is the authorized licensing and permissions partner for Babcox Media. Please reach out to licensing@evgmedia.com with any questions, and the team will be quick to assist you.