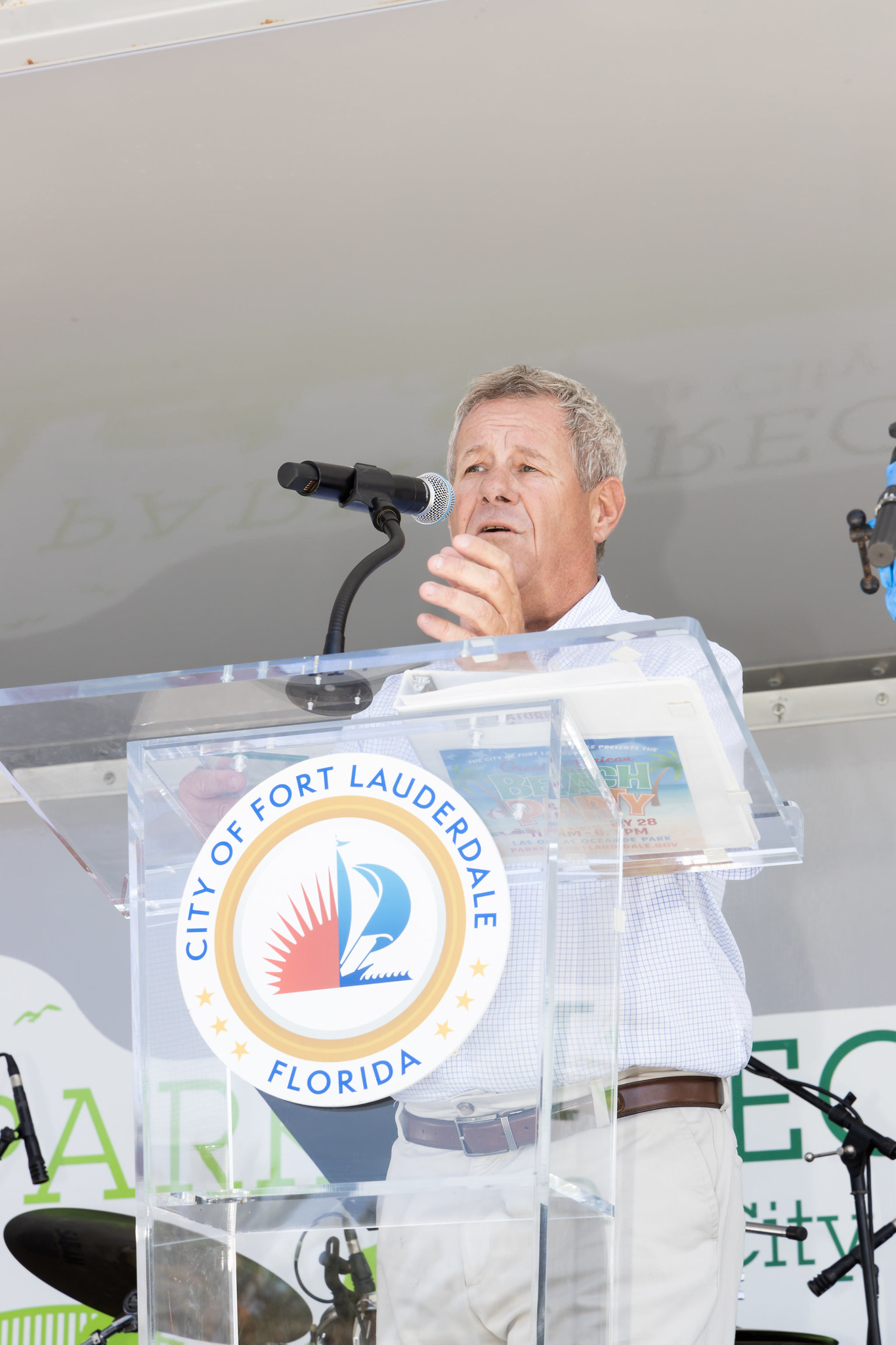 Fort Lauderdale's Walk of Fame Inducts Water Taxi President
Winterfest CEO Lisa Scott-Founds, historical figure Ivy Cromartie Stranahan and businessman James A. Dallas, Sr. were also honored
William "Bill" Walker, the president and CEO of Water Taxi, was recently honored with an induction into the City of Fort Lauderdale's Walk of Fame. The recognition honors individuals who have made long-lasting and positive impacts in the community. The Walk of Fame looks for residents and local leaders who have contributed to the quality of life for Fort Lauderdale residents and visitors to foster the spirit of the community and bring positive recognition to the city while encouraging people to visit Fort Lauderdale as a destination of choice. Each honoree received a commemorative paver on the "Walk of Fame," located on the beach along the east side of A1A at Las Olas Boulevard.
"Water Taxi has worked closely with our city for decades to provide our citizens with safe, affordable and fun access to the beach and other destinations via our beautiful waterways," said Walker. "Therefore, this honor has a deep and special meaning to me and my company. I am immensely grateful and humbled."
Walker purchased Water Taxi in 2007 after a long career as a marine executive. The Water Taxi fleet of 13 boats provides transportation on Fort Lauderdale and Broward County waterways, reaching as far north as Bokampers/Shooters, east along the Fort Lauderdale Beach and west to Downtown/Las Olas and south to Margaritaville Hollywood Beach Resort.
In addition to serving as a board member of the Las Olas Association, Walker is the current chair of Winterfest and is involved with the Marine Industries Association, the Marine Advisory Council, the City of Fort Lauderdale Marine Advisory Board and the Fort Lauderdale Beach Council. He enjoys offshore sailboat racing, snorkeling, recreational boating and skiing in his spare time. Walker is also a proud father of a daughter who works in the medical field and a son who works in project construction.