One of the world's most glamorous supermodels did more than just show her famous face at a recent ground-breaking ceremony in Miami for Lotus House.
Gisele Bündchen, equally renowned as a philanthropist and advocate for women/children in need, announced a $1 million gift for a new playground and youth programming at the nonprofit's new Children's Village. Bündchen joined local dignitaries including Miami-Dade County Mayor Daniella Levine Cava at the celebration for a project that, ultimately, will result in a five-story, 71,000-square-foot facility that furthers Lotus House's mission to prevent homelessness in South Florida.
Lotus House secured $32 million in New Market Tax Credit Financing to fund development of the building, which is scheduled to debut next fall.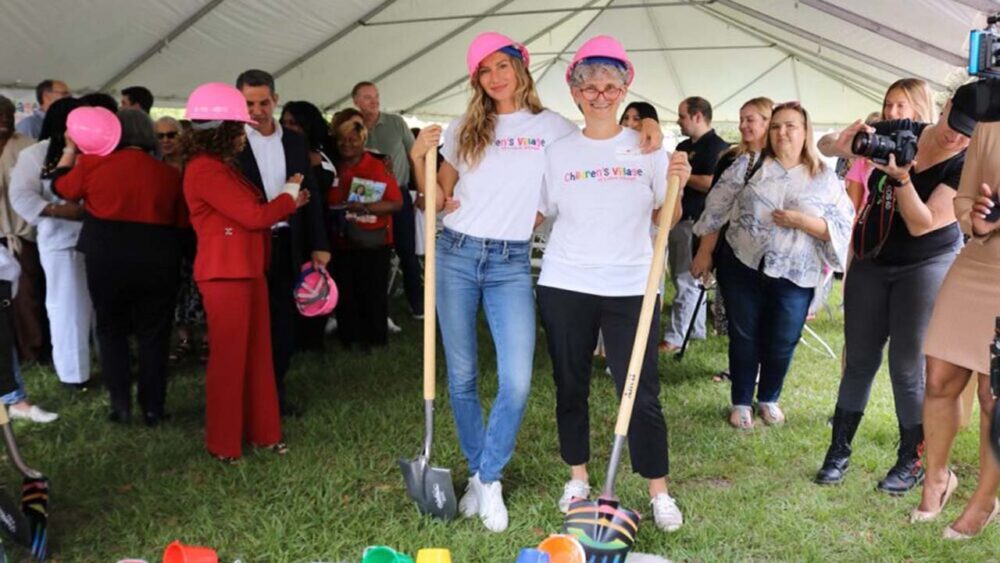 "Building a solid community for children is so important, especially for those who are vulnerable and in need. Like everything in life, it takes a seed of an idea for something to grow, and I am honored to help Lotus House grow its impact with the creation of the Children's Village," Bündchen said. "Funding the playground for the Children's Village is important to me because the benefits of play include physical fitness, social interactions, cognitive development, self-confidence, and overall well-being. All these elements build a strong foundation for growth."
"Lotus Village was built on the premise that a shelter centered on the acute needs of women and children, complete with trauma informed, evidence-based therapies and holistic programming, could end homelessness. We know this model works, and we know that what makes this model so successful is the generosity of our community, stepping forward time and again to make all that we do possible," said Lotus House founder Constance Collins. "In the Children's Village, we are calling on our 'village' again, to help our sheltered children and the children of our beloved Overtown community blossom into who they are meant to be. Together, we will take another step forward to end cycles of poverty and homelessness by empowering children and families with enriched educational and therapeutic supports, exciting and diverse programming for kids, and greater access to health and social services."
Learn more about the Children's Village project by visiting Lotusendowment.org/childrensvillage/
Photo Credit: Lotus House: Gisele Bündchen and Lotus House Founder Constance Collins