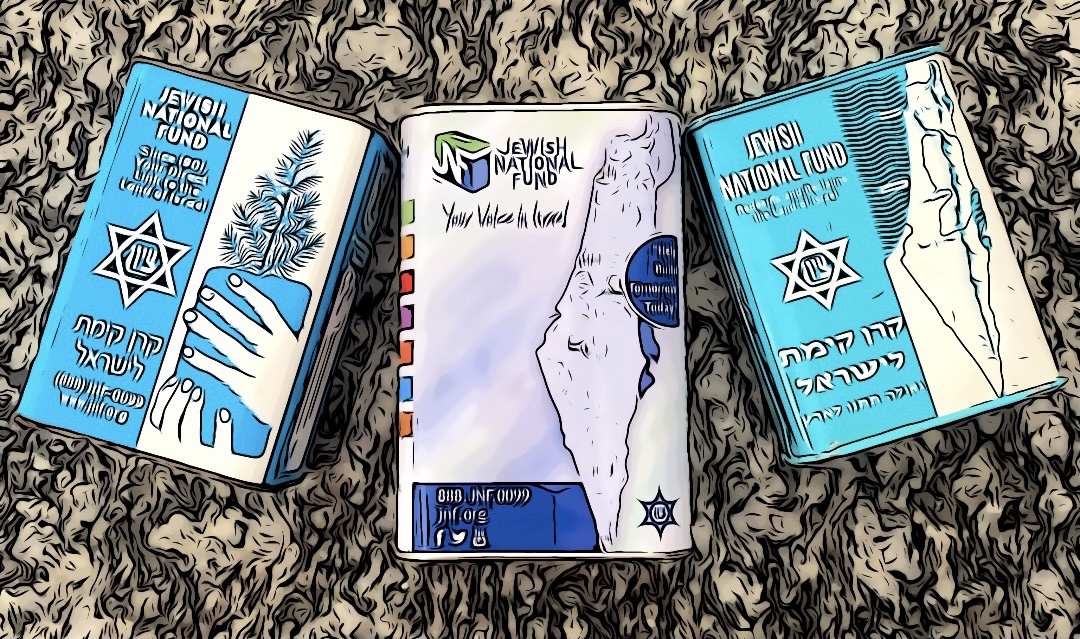 Jewish National Fund-USA to Auction an NFT
It is the first silent auction of a non-fungible token (NFT) by a significant Jewish charity
The Jewish National Fund-USA (JNF-USA) is using the digital age to help the nonprofit organization raise funds by hosting a silent auction of a non-fungible token (NFT). The NFT auction opened on April 27 and will close following a free virtual event on May 26. The JNF-USA's Miami Real Estate Division and the South Florida-Israel Tech Innovation Entrepreneurship (TIE) Council will host a panel of technology experts discussing Web3; the name technologists have given to the next iteration of the Internet built using decentralized blockchain technology. Event attendees will learn about cryptocurrency, NFTs, the metaverse and blockchain.
The single edition one-of-a-kind NFT being auctioned entails a video featuring three generations of JNF-USA blue boxes commemorating Israel's Independence Day and symbolizing the bond between the Jewish people and the land of Israel. Hatikvah, Israel's national anthem, heard in the background, was sung by HaZamir: The International Jewish Teen Choir, a program of the Zamir Choral Foundation, in 2017 at the Metropolitan Opera House. This rendition is the first and only time it has been performed in the world-renowned venue.
"During the past two years, we have seen Miami transform into a serious tech hub," Maia Aron says, Jewish National Fund-USA's president in Miami-Dade. "Mayor Francis Suarez has championed the city as the cryptocurrency capital of the world and so we were fortunate with his endorsement and that of real estate mogul and philanthropist Russell Galbut of Crescent Heights, our TIE Council Advisor, to launch the premier invite-only networking group for tech founders and investors based in South Florida and Israel. This NFT auction and Web3 event are a culmination of a year's work. We are proud to have nearly 100 members and 40% of them are not Jewish—they simply support Israel and appreciate the value of their tech ecosystem."
During the virtual event, Aron and Michael Teichberg, Jewish National Fund-USA's Director in Miami and Broward Counties and Founder of the TIE Council, will discuss how the JNF-USA is now part of the metaverse after a virtual purchase of David Ben-Gurion's house in Tel Aviv and a plot of land on the famed Mount of Olives, giving the organization a stake in Israel's new digital landscape.
To view the NFT and participate in the auction, visit https://tinyurl.com/jnfnftauction. For more information and to register for the free virtual event, contact Michael Teichberg, JNF-USA Director, North Dade & Broward, at mteichberg@jnf.org.