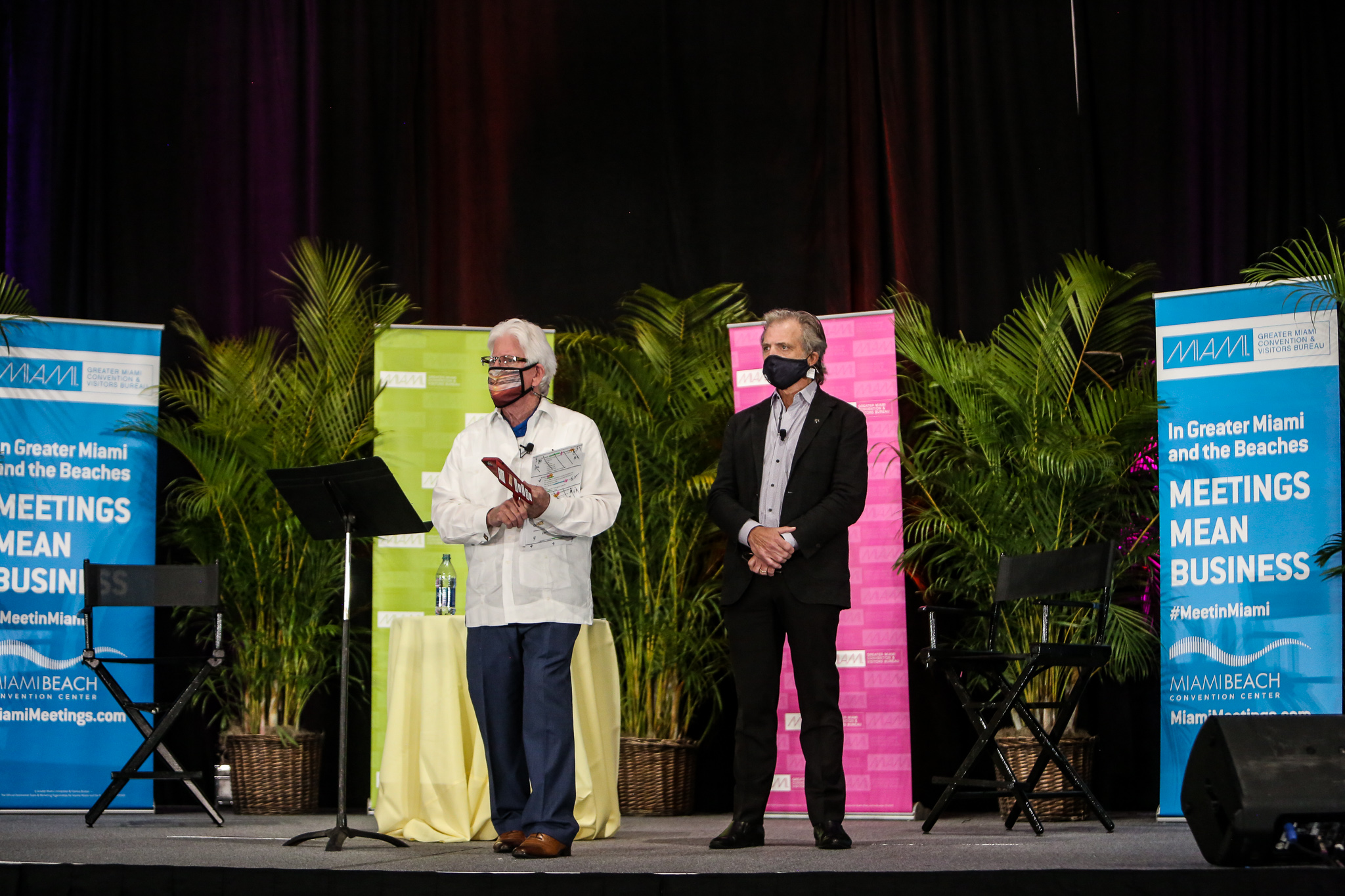 Miami Beach Convention Center hosts first event since February
The Miami Beach Convention Center's events dry spell finally came to an end Oct. 21 when it hosted its first official event since Super Bowl LIV in February.
Greater Miami Convention and Visitors Bureau hosted its annual Tourism Meeting, welcoming nearly 500 people virtually and almost 200 in-person socially distanced guests. Attendees learned more about the status of Miami's tourism industry and toured the newly opened Miami Beach Convention Center, with new safety features and guidelines that follow public health measures. Panelists at the event included William D. Talbert, CDME, President & CEO of the GMCVB, Bruce Orosz, Chairman of the Board of the GMCVB, and other representatives from the Miami Beach Convention Center.
Check out more photos below.