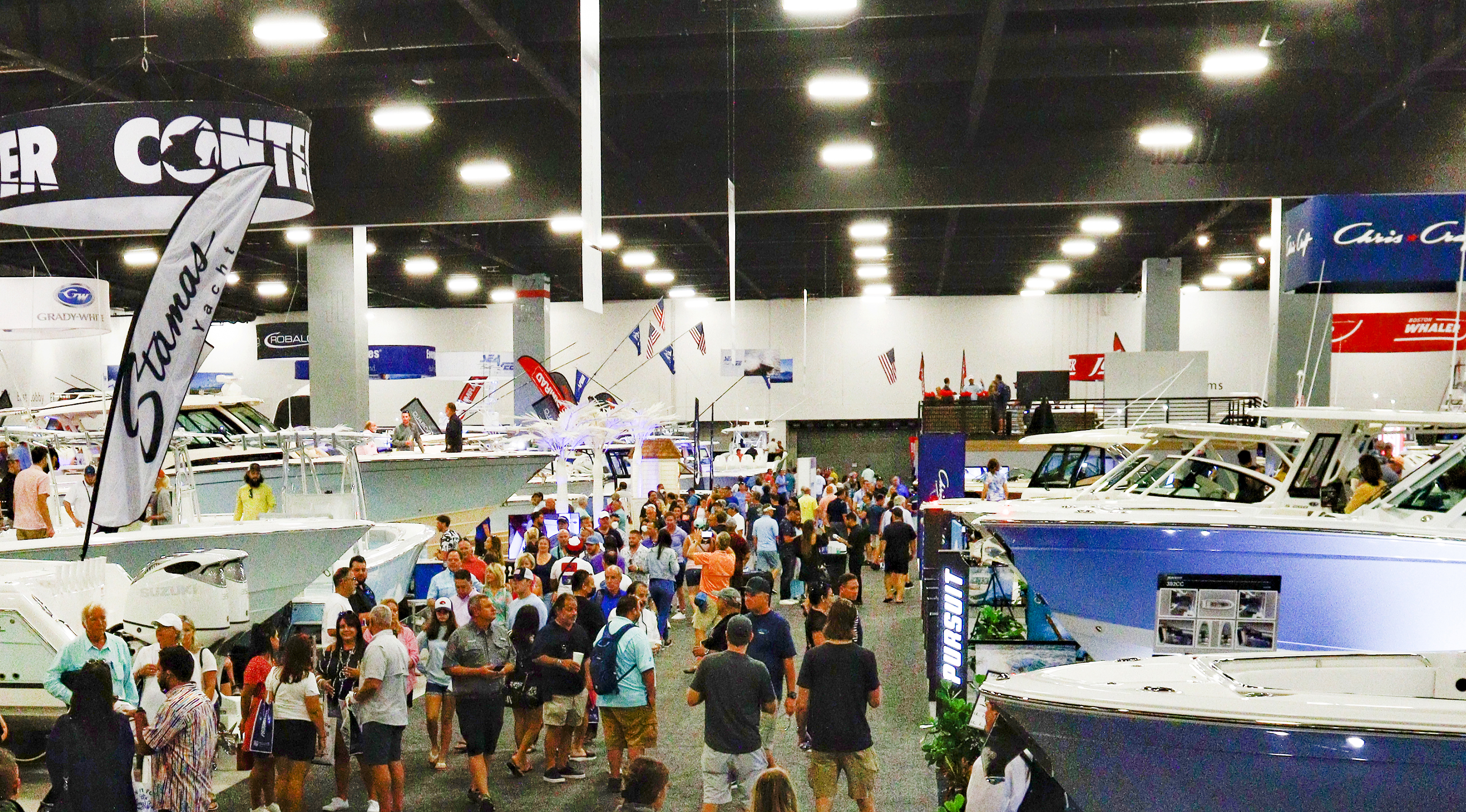 Discover Boating Miami International Boat Show Returns to Miami Beach Convention Center
Tickets are now on sale for the 2023 event
The 2023 Discover Boating Miami International Boat Show will return to the Miami Beach Convention Center and five additional locations from Feb. 15 through Feb. 19. Tickets are now on sale for the signature event featuring exhibitions and activities that showcase the boating and yachting industry.
The event is a joint production by Informa Markets, the National Marine Manufacturers Association (NMMA), and the International Yacht Brokers Association (IYBA). The 2023 edition will offer a range of boating products and experiences suitable for all levels of boaters and marine enthusiasts.
"With all that Miami and Miami Beach has to offer, it's exhilarating to put on the largest boat and yacht event in the heart of the most upbeat and colorful destination," Andrew Doole says, president of U.S. Boat Shows with Informa Markets, who produces the Discover Boating Miami International Boat Show. "This year, our show will offer guests a unique opportunity to experience a one-of-a-kind event with various activations that combine elements of live entertainment, marine education, and luxury boating products."
The world's leading boat manufacturers, such as Cruisers Yachts, NAUTICSTAR, Intrepid Powerboats, Pursuit Boats, Solara, Scout Boats, and more, will be showcasing the latest line of products. The show will also feature new and exciting superyacht exhibits, fishing seminars, kids' fishing clinics, a marine accessory and equipment pavilion, and the Windward VIP Club for gourmet food and five-star amenities.
"The Discover Boating Miami International Boat Show brings together the best in boating to deliver a world-class, one-of-a-kind experience to hundreds of thousands of boaters from around the globe and all walks of life," Frank Hugelmeyer says, president of the National Marine Manufacturers Association (NMMA). "Working closely with our partners, we are proud to host the largest boating event in the world right here in Miami and Miami Beach, which generates significant economic impact to the state of Florida over its five-day run each year."