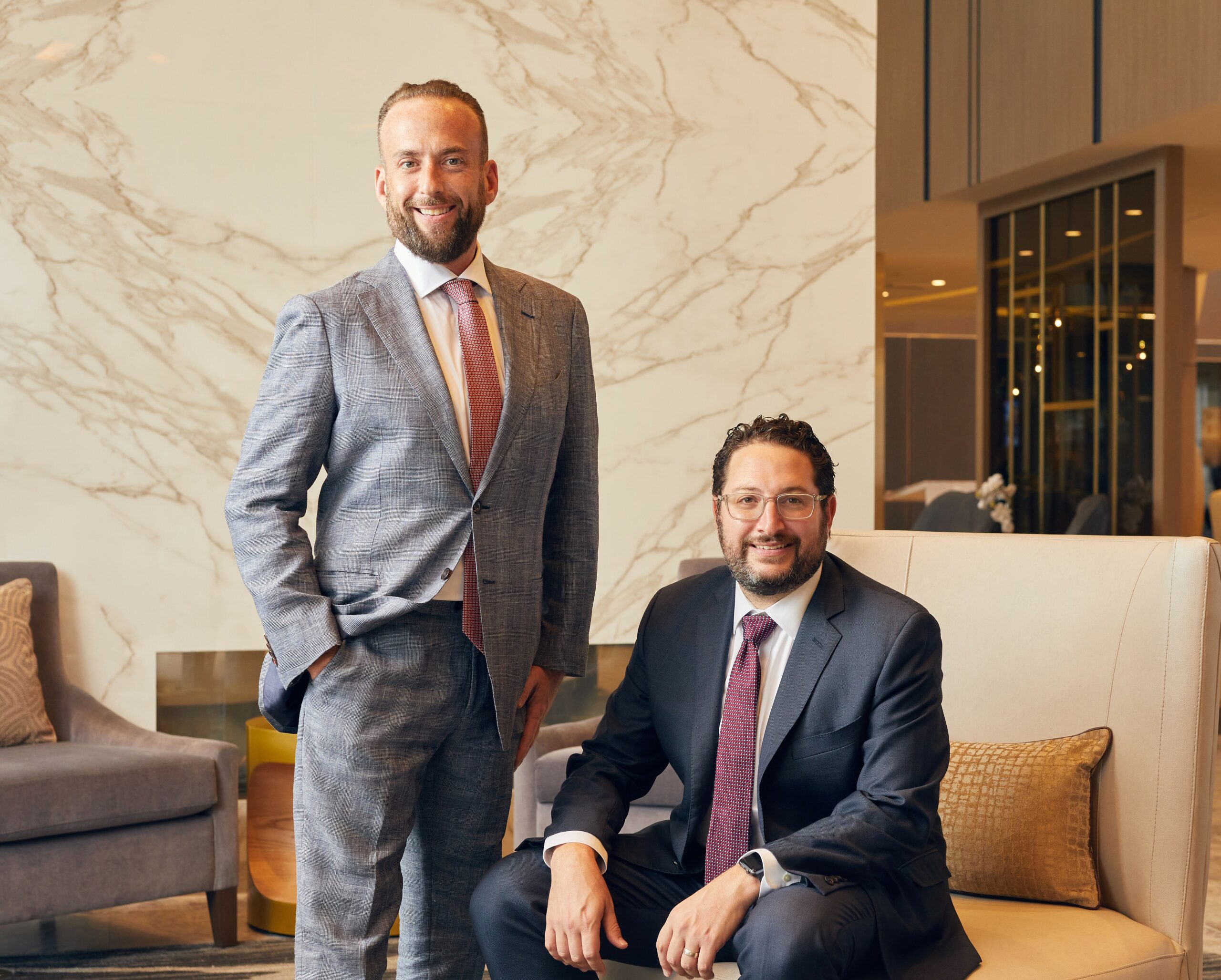 New Law Firm Launches in South Florida to Tackle Complex Business Issues
Attorneys Isaac Marcushamer and Daniel Gielchinsky created DGIM Law in Aventura
DGIM Law is a Miami-based business law firm focused on complex commercial litigation, bankruptcy and insolvency issues. Attorneys Isaac Marcushamer and Daniel Gielchinsky recently formed the contemporary legal practice to help solve challenging business matters. The firm's vision involves using Marcushamer and Gielchinsky's skillsets to provide in-depth knowledge of these specialty practice areas so businesses can handle multifaceted cases with one law firm.
"We desired to create a unique practice where challenges could be remedied as a singular force and amongst a unified team of astute problem solvers," Marcushamer says. "Our litigation, trial and business acumen are our 'secret sauce' that cannot be easily replicated in South Florida. We believe communication is the direct line to a successful practice in today's world, and we can now help our clients navigate their challenges together with combined skillsets."
The Marcushamer and Gielchinsky partnership entails more than 35 years of experience in litigation and distressed asset settlements coupled with Gielchinsky's extensive trial experience and Marcushamer's practice involving troubled assets. The firm provides a particular advantage of handling distressed real estate cases through every phase of the process with both partners' direct involvement.
"Isaac and I are proud to announce the launch of our firm to have greater capability to help both current and prospective clients navigate complex business matters, while minimizing risk and facilitating positive resolutions," Gielchinsky says. "We look forward to providing the versatile legal acumen of our combined backgrounds, excellent service, and an environment that our clients and associates want to be a part of."
The firm strives to take a relationship-based approach while representing debtors, creditors, developers, investors, fiduciaries, financial institutions, landlords and enterprises of all sizes. Its practice includes partnership and shareholder disputes, real estate foreclosures, business reorganization, insolvencies and workouts, acquisitions, disposition of distressed assets/investments, contract breaches, debtor/creditor/committee representation, Chapter 7, 11 and 13 bankruptcy matters, small business reorganization cases, fraudulent transfers, preference claims and clawback actions.
Before founding DGIM Law, Gielchinsky managed his own law firm for seven years and previously held the bankruptcy practice group leader titles at a large firm in the Northeast and 'Of Counsel' at Bilzin Sumberg, litigating high stakes bankruptcy cases. He earned a Juris Doctorate from Benjamin N. Cardozo School of Law and a Bachelor's Degree in finance from Yeshiva University.
Marcushamer practiced as a leading litigation and bankruptcy attorney with several South Florida law firms. His roles have included being a partner and Chief Innovation Officer at Berger Singerman. He represented Judge Herbert Stettin as Chapter 11 Trustee in the largest Ponzi scheme in Florida history, involving approximately $1.2 million in claims. Marcushamer earned his Juris Doctorate from Hofstra University School of Law and Bachelor's Degree in Economics and Political Science from the University of Toronto.
DGIM Law is located at 2875 NE 191st St., Suite 705 in Aventura.