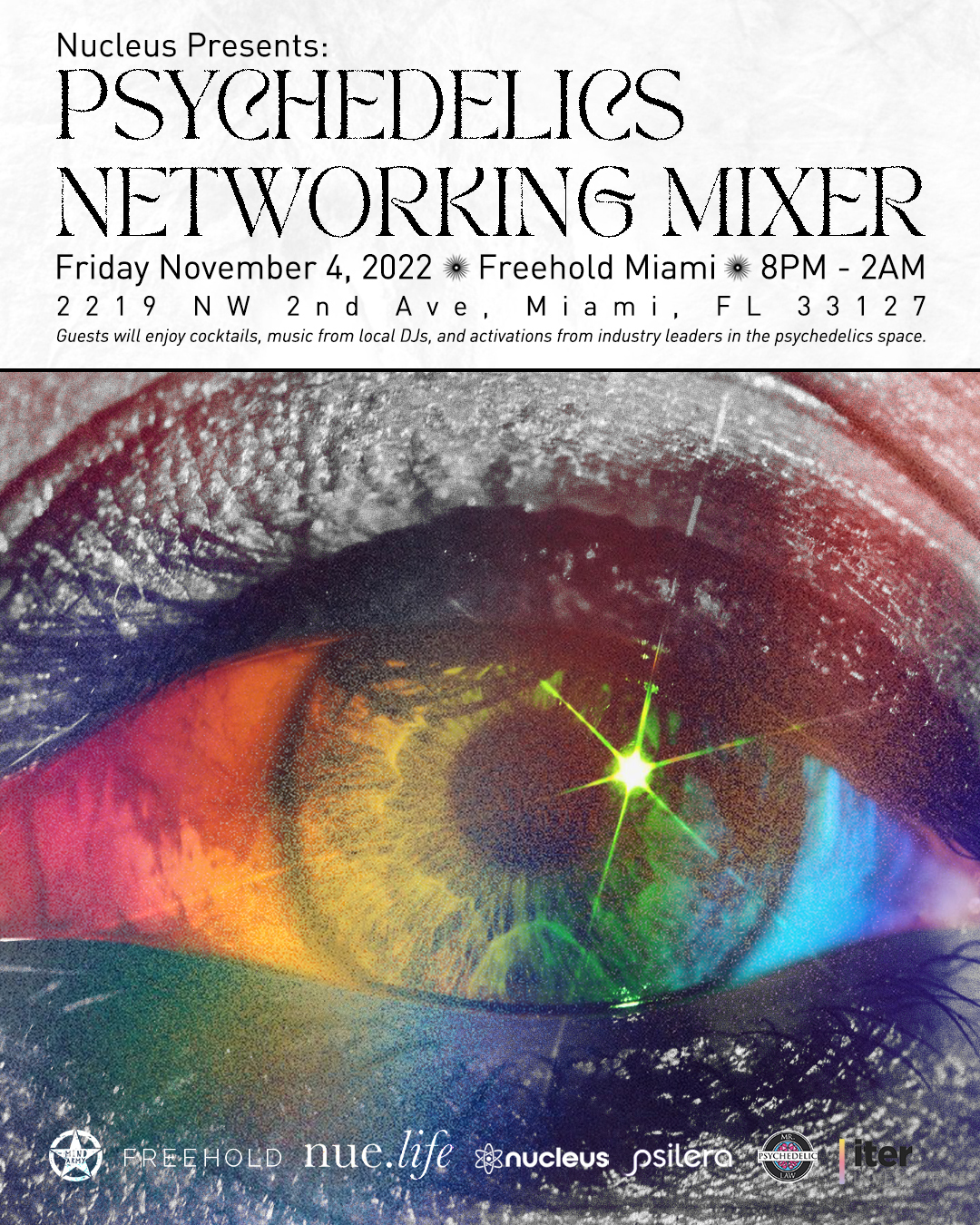 Nucleus to Host Psychedelics Networking Mixer at Freehold Miami on Friday
The venture studio caters to brands in the growing psychedelics industry
Nucleus, founded by venture capital firm Iter Investments, will host a psychedelics networking mixer to help local businesses learn more about the growing industry. The networking event will last from 8 p.m. to 2 a.m. on Nov. 5 at Freehold Miami 2219 NW 2nd Ave., which will follow the Wonderland: Miami by Microdose conference taking place in Miami from Nov. 3 to Nov.5.
Attendees can enjoy cocktails, music from local DJs, and activations from industry leaders in the psychedelics space. Guests will also have the opportunity to meet with psychedelic venture capital funds, investors, executives, and more. Event partners include Psilera, a biopharmaceutical company optimizing next-generation mental health treatments; Mind Army, a 501c3 non-profit organization fighting for the legalization of life-saving psychedelic medicines; and nue.life, a next-gen mental wellness company that believes in the power of psychedelics to catalyze lasting change.
The event is free and open to the public, and admission is based on capacity. To RSVP, please visit here.