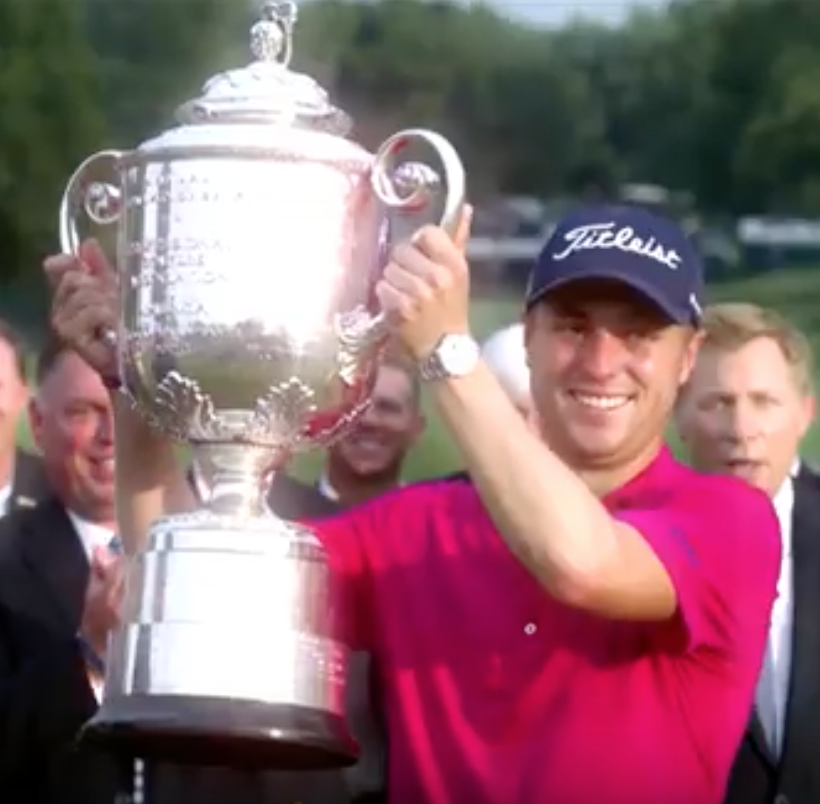 Ralph Lauren dumps Justin Thomas after homophobic slur
The Jupiter-based golf pro was picked up on a hot mic
When the PGA Tour player Justin Thomas missed a putt at Kapalua, the 27-year-old expressed his frustration with an antigay slur.
He quickly apologized: "I'm an adult, I'm a grown man. There's absolutely no reason for me to say anything like that," Thomas told Todd Lewis of Golf Channel. "It's terrible. I'm extremely embarrassed. It's not who I am. It's not the kind of person that I am. But it's. … unfortunately, I did it and I have to own up to it and I'm very apologetic."
His contrition was not enough for Ralph Lauren, one of Thomas' sponsors, which ended its relationship with the golfer a week after the incident. Still, the global fashion brand may give Thomas another chance in the future: "While we acknowledge that he has apologized and recognizes the severity of his words, he is a paid ambassador of our brand and his actions conflict with the inclusive culture that we strive to uphold," the statement from Ralph Lauren read. "In reflecting on the responsibility we have to all of our stakeholders, we have decided to discontinue our sponsorship of Mr. Thomas at this time. As we make this decision, our hope is that Mr. Thomas does the hard and necessary work in order to partner with us again–truly examining this incident, learning, growing and ultimately using his platform to promote inclusion."
Alphonso David, president of the Human Rights Campaign, the nation's largest LGBTQ civil rights organization, tweeted after the incident: "This type of discriminatory language causes real harm, and there is no place for it in sports. We must continue to work for greater inclusion and acceptance. That's how we all ultimately will win."
The golfer finished third in Kapalua.