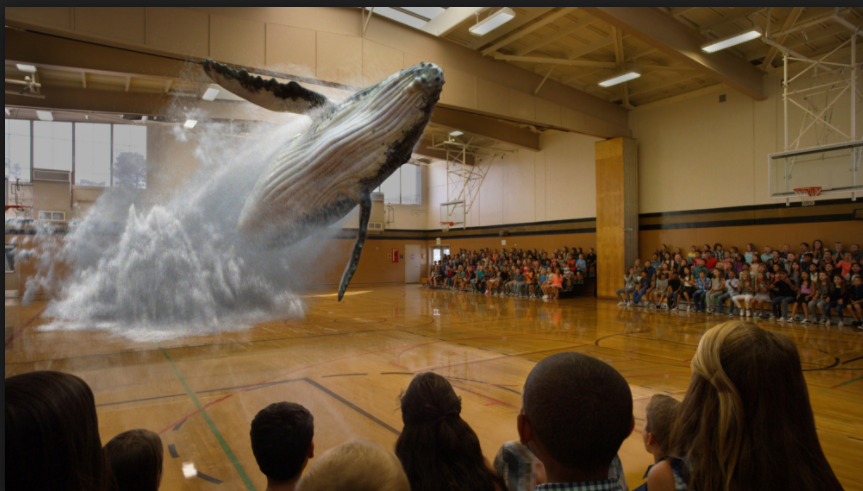 Report on Magic Leap tries to measure the unmeasurable
There is breaking news—or not, in my opinion—that says South Florida's Magic Leap is among the top private companies that are overvalued.
The report by Zirra on valuations of the top privately held tech companies is timely, because many financial market observers say there is a major valuation bubble in that space. The Wall Street Journal values Magic Leap at $4.5 billion while Zirra's list values it at $4.1 billion. That 2.2 percent difference is almost a rounding error compared with the 54 percent overvaluation Zirra cites for Airbnb.
Zirra is one of those new wave investment analysts, using methods such as crowd analysis and machine learning. Co-founder and CEO Moshit Yaffe, has raised $70 million in venture capital for clients.
Where I would take Zirra's analysis with a grain of salt, though, is comparing that expertise with the companies that have invested in Magic Leap, including Andreessen Horowitz and Kleiner Perkins Caufield & Byers (among the smartest investors in Silicon Valley), Fidelity Investments and T. Rowe Price (mutual fund giants), JPMorgan (a mega bank), and Google (I think you know who they are).
Magic Leap raised $794 million in February in what has been called the largest C round in history.
All of this aside, I would say it is pretty impossible to ultimately know the value of Magic Leap since its product hasn't even come to market, and we don't know what the reaction will be. You are investing based on potential, not an actual product. That's a lot different than Uber, Snapchat, Airbnb, Lyft, Dropbox and Pinterest, which are some of the other companies on the Zirra list. Many of them are bleeding cash, and it's not clear when or how they will turn profitable.
For example, SFBW columnist Malcolm Berko, in his typically entertaining fashion, wrote a very pointed article about Uber earlier this year and advised against a private investment.
What the public generally knows about Magic Leap is the company has privately demonstrated a system that combines the reality we see in front of us with artificial reality in a seamless way. (That's called augmented reality or mixed reality.) Imagine Pokemon figures that seem to be realistically in front of you.
Magic Leap is building a factory in some of the former Motorola space in Plantation. Its products have all sorts of potential, such as gaming, entertainment and education. Media accounts say it has a headset that will be shrunk to glasses.
There has been negative press about Chief Marketing Officer Brian Wallace departing, but that may be a lot of froth. An article posted Dec. 22 on Recode tells how the company's new officer is taking the approach of trying to tell a story rather than focusing on hardware.
The best recent story I was able to find on Magic Leap was posted by Forbes on Nov. 2. David Ewalt interviewed Magic Leap founder and CEO Rony Abovitz. It has a lot of detail and supports claims that Magic Leap will not only provide a visual experience, but change the world of computing as we know it.