Neon Flux, a data-based brand accelerator based in Miami, has launched Modern.AI, a groundbreaking marketing software that leverages the immense potential of artificial intelligence. This first-of-its-kind software creates customized content and automates various processes to help brands boost sales and maximize profitability. Modern.AI is one of the first AI tools designed explicitly for e-commerce, and it will be available to the public later this year. The software streamlines virtually every aspect of the online sales process and generates custom content to make e-commerce companies more efficient and profitable.
"Without a doubt, artificial intelligence will totally upend the way we approach online selling. E-commerce brands that do not begin to incorporate artificial intelligence in their processes will soon be left behind," Adam Wellington says (pictured), Founder and CEO of Neon Flux. "Digital marketing has evolved numerous times since I first started out more than 15 years ago, and I've always been a futurist, constantly seeking out the next big thing to transform the industry. Advancements in artificial intelligence over the past few years have made it the ultimate tool for predicting customer behavior and optimizing customer conversions, all while saving brands time and money."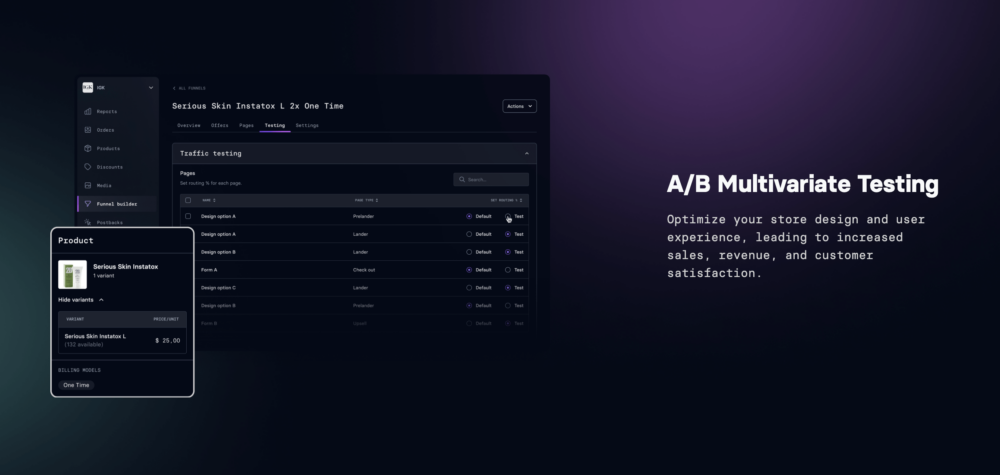 A new type of buyer has emerged due to modern technology's shift in customer expectations. It is recommended that brands provide customers with a seamless, omnichannel experience and ensure their products are constantly available online. This process will enable customers to get what they want precisely when they want it.
In recognition of the vast potential for artificial intelligence to automate the majority of online selling processes for this unrelenting demand, Neon Flux embarked on the creation of a software solution that not only streamlines the creation of an integrated customer experience but also reduces associated time and costs, while minimizing effort and errors.
Modern.AI combines generative AI, classification AI, and optimization AI to help businesses achieve a great omnichannel customer experience. With Modern.AI, companies can classify their consumers, optimize their online brand experiences and create content that speaks directly to them, all while minimizing the need for human resources. This tool is ideal for businesses looking to maximize their profitability across various direct-to-consumer verticals, including advertising, price testing, web design, and customer segmentation.
When a potential customer clicks on an advertisement, Modern.AI can be used by a brand to create a landing page that incorporates user-specific information, such as location and age, to generate copy, fonts and images that are tailored to encourage them to make a purchase. The tool also uses AI to track the performance of these personalized ads, determining which ones are the most effective. Modern.AI connects directly with ad networks using artificial intelligence to ensure that brands maximize their advertising budget. Identifying the ad networks with the highest and lowest conversion rates eliminates the need for third-party partners or sites and optimizes the overall ad experience.
With the help of ChatGPT, Modern.AI offers copy suggestions for product descriptions, calls to action and other elements, all based on persuasive language. Subscription services can tailor every detail of their subscriptions, including delivery frequency and specific products or services offered to customers. Modern.AI assists brands in making informed marketing choices by automating price sensitivity testing and analyzing sales funnel data. Additionally, smaller businesses can use Modern.AI to create fully-functional e-commerce websites without requiring coding knowledge.
"Digital transformation can be nearly apocalyptic for many large companies, let alone small businesses," Wellington says. "I have seen time and time again where high-level CEOs of nine-to-10-figure companies are steering a massive ship and can't turn nimbly enough, or their team is not up to the challenge of innovating fast enough to stay ahead of the curve. Neon Flux's goal with Modern.AI is to provide the ultimate assistant for your business to flourish, with a system that simplifies processes, optimizes customer experience and maximizes results to enable e-commerce brands to scale exponentially at record rates."
Photo credits: Neon Flux