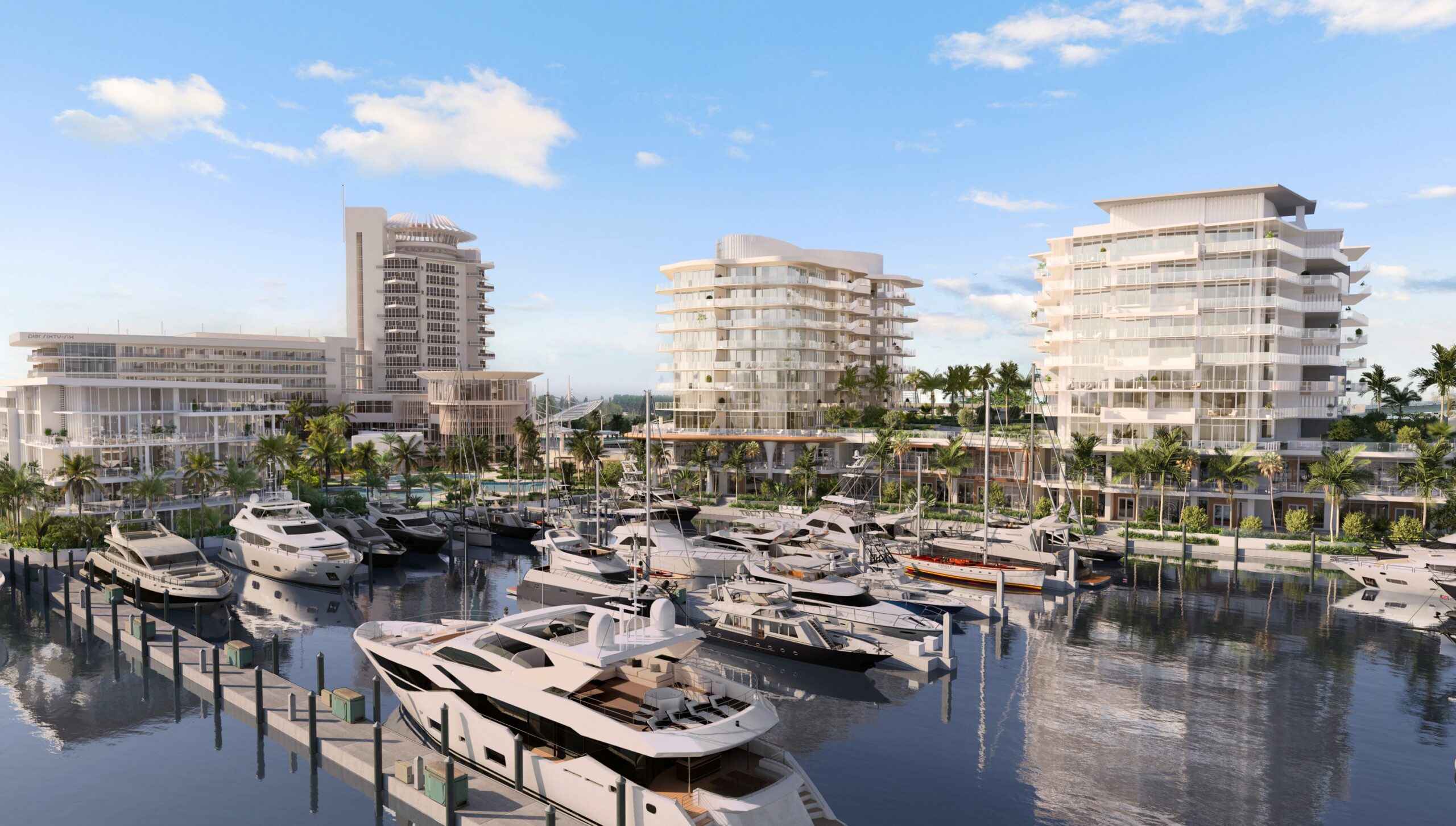 Residences at Pier Sixty-Six in Fort Lauderdale Begins Accepting Sales
Prices start at $3 million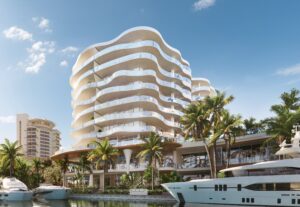 Buyers interested in The Residences at Pier Sixty-Six in Fort Lauderdale can now stake their claims to 62 luxury condominiums with two- to four-bedroom units. The renovation of Pier Sixty-Six began in 2021 and is expected to be completed in early 2024, coinciding with the debut of the reimagined Pier Sixty-Six Resort.
Tavistock Development Company, a diversified real estate firm, is the owner of Pier Sixty-Six. Industry veteran Amy Ballon is Tavistock's sales director for Pier Sixty-Six, with ONE Sotheby's International Realty, the exclusive sales and marketing agency.
"There's truly nothing like The Residences at Pier Sixty-Six on the Eastern Seaboard," Craig Collin says, chief operating officer at Tavistock Development Company. "Offering owners a unique collection of sophisticated residences, a world-class marina, and premier resort amenities, The Residences at Pier Sixty-Six will be one of the finest marine communities in the world. Our transformation of Pier Sixty-Six will create a cornerstone gateway to Fort Lauderdale, reinvigorating Pier Sixty-Six's status as a landmark destination."
Phase one of The Residences at Pier Sixty-Six features 62 residences, which include one 11-story condominium building with a collection of 31 luxury homes ranging from 2,700 to 2,800 square feet. When completed, it will be Fort Lauderdale's first building to offer private pools in every unit. A four-story resort residence building with another 31 luxury units ranging from 1,600 to 3,800 square feet will allow for absolute owner customization. Each unit has fine finishes in the kitchens and bathrooms, including Sub-Zero/Wolf appliances, Italian cabinets, quartz countertops, ten-foot ceilings, semi-private elevators and expansive balconies for outdoor living.
"Fort Lauderdale has experienced an incredible renaissance as the Venice of America, and there is an overwhelming demand for luxury residences that embrace the yachting culture that is so unique to the area," Daniel de la Vega says, president of ONE Sotheby's International Realty.
Along with full use of the resort amenities, including all restaurants and lounges, spas, and recreation areas, residence owners will have dedicated concierge services to facilitate VIP reservations, marina arrangements, and in-residence services (catering, entertaining and housekeeping). Other exclusive owner benefits include a rotating selection of private social and marine events and special resident facilities, including The Club Room, an intimate restaurant and lounge, private cabanas, and The Wellness Lounge, a private fitness room and water grotto.
"The Residences at Pier Sixty-Six are a rare opportunity for buyers to own at one of the most iconic properties, both rich with history and amenities in South Florida," Ballon says. "Our resort residences offer a variety of well-thought-out floor plans that engage owners with the water and marina."