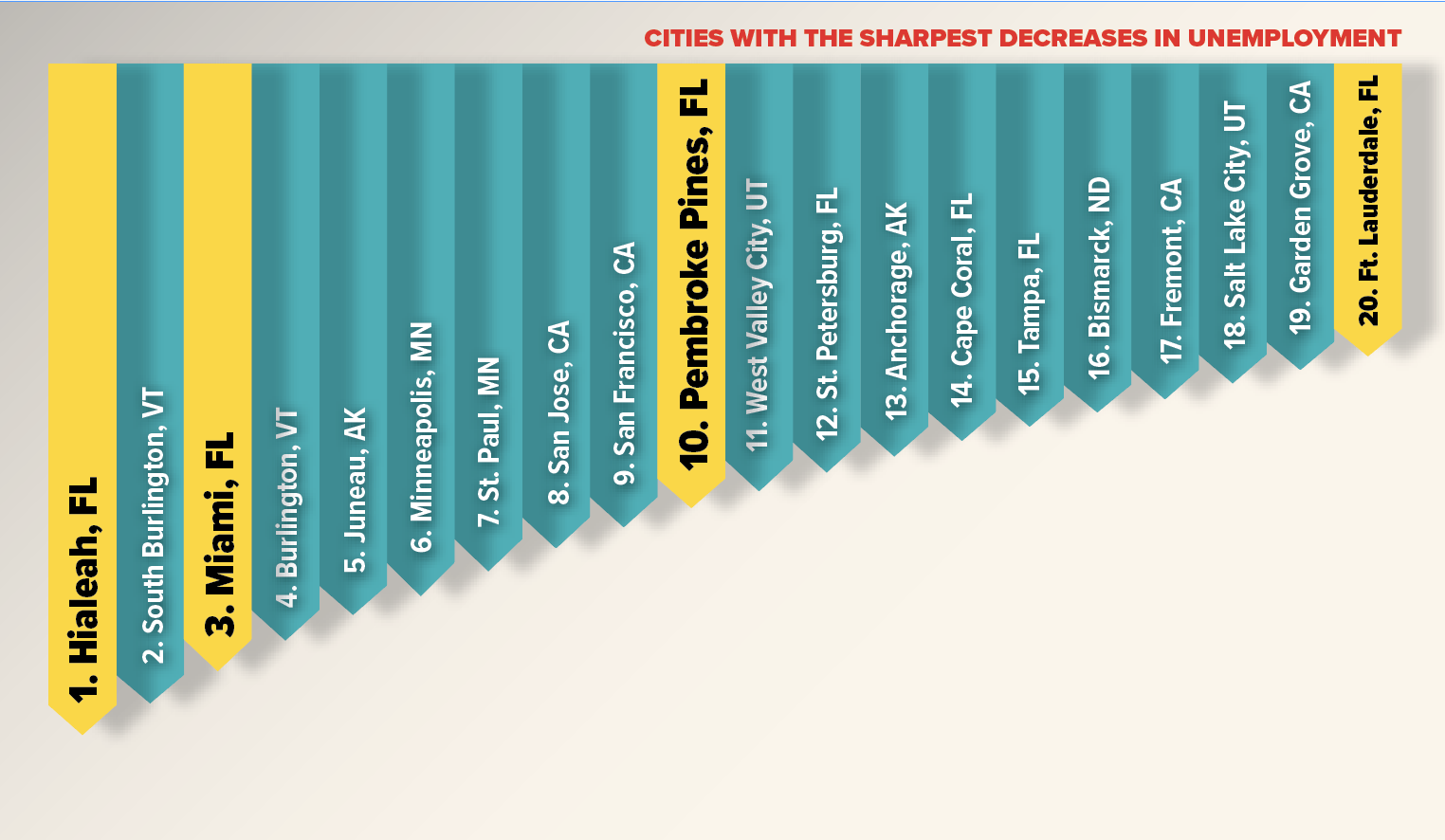 South Florida: Churning Out Jobs
Which four South Florida cities cracked the top 10 nationally?
The national job market has roared back since the health and economic trauma caused by COVID-19. The national unemployment rate is currently at 3.7%, which is 75% lower than the peak of 14.7% in April 2020. WalletHub surveyed 180 cities based on five key metrics, including the unemployment change from July 2022 to August 2022, the most recent month available. Several South Florida cities showed extreme improvement in the employment picture. The four South Florida cities that cracked the top 20 all enjoy lower unemployment rates than the national average.