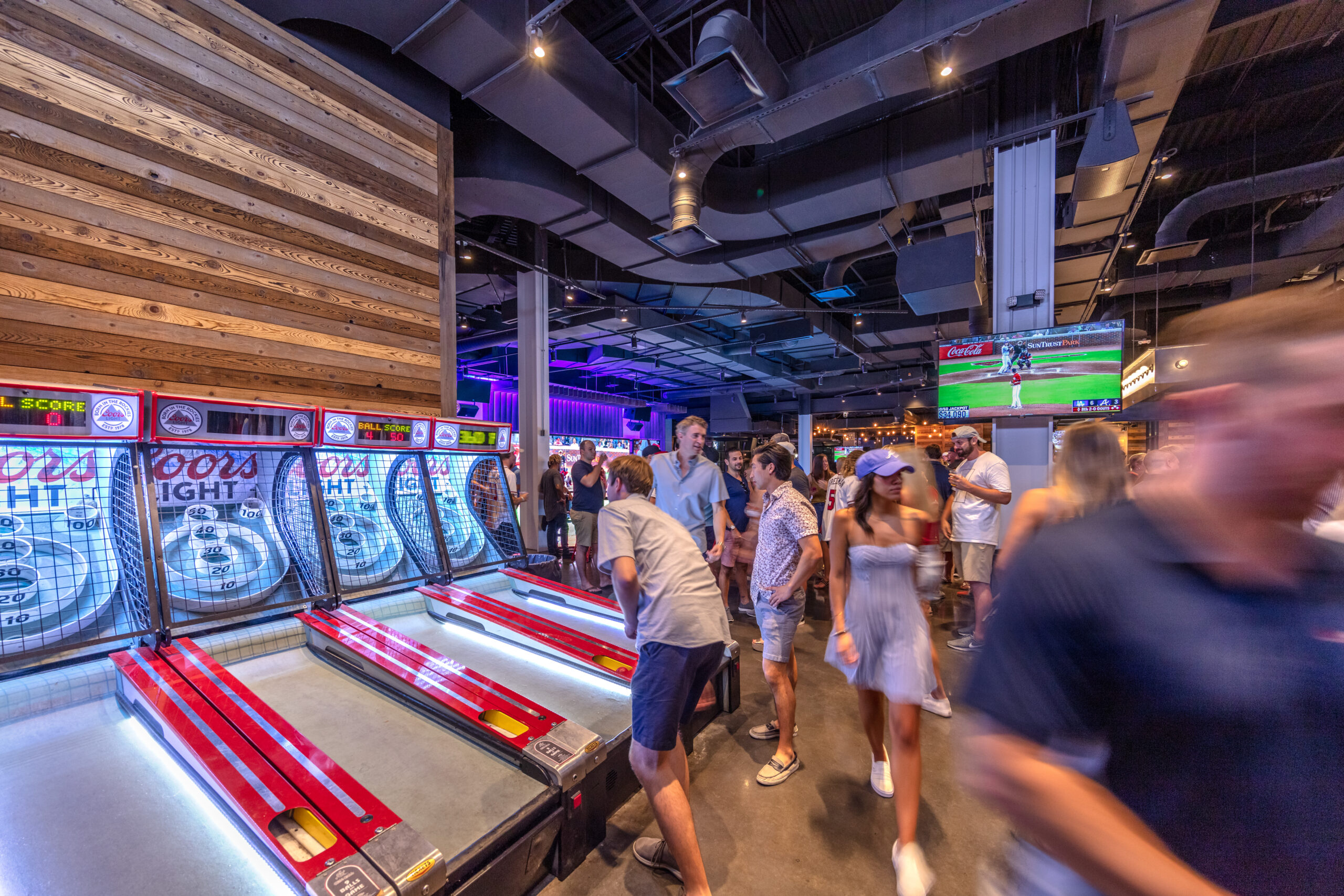 Sports & Social Dining and Entertainment Concept Coming to Miami Worldcenter
The 20,000-square-foot venue will include an open-air rooftop restaurant overlooking the project's World Square public park and plaza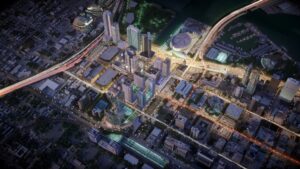 Sports & Social, a national dining and entertainment concept, will be the latest tenant to open at Miami Worldcenter, a $4 billion, 27-acre mixed-use development in Downtown Miami. Other confirmed companies at the development include two food and beverage concepts opening soon by Michelin-star Chef Michael Beltran, Brasserie Laurel and El Vecino; Chicago's Maple & Ash and Etta restaurants and Sephora, Bowlero and Lucid Motors. These seven concepts and the development's newest tenant total approximately 110,000 square feet of leased retail space at Miami Worldcenter.
"The addition of Sports & Social to our tenant mix proves that there will be something for everyone at Miami Worldcenter," Nitin Motwani says, Managing Partner of Miami Worldcenter Associates. "Every restaurant and store that will open at Miami Worldcenter is carefully selected to ensure the ultimate live-work-play experience that appeals to Downtown Miami's growing residential and commercial population."
Sports & Social is a premier dining, entertainment, sports viewing and social concept managed by Live! Hospitality & Entertainment. As one of the largest and most successful developers and operators of restaurants and entertainment concepts in the U.S., the company focuses on delivering signature venues in high-profile entertainment and lifestyle districts. It has nine locations nationwide and will open another South Florida location at Dolphin Mall in the winter.
Sports & Social's Miami Worldcenter location is within walking distance of the Miami Heat's FTX Arena and will occupy approximately 20,000 square feet. The venue will bring upscale food and beverage offerings, including made-from-scratch gameday favorites, craft cocktails and specialty drinks, including its signature Crush selection and a variety of beer from national brews and local favorites. It will feature various live music and special events throughout the week. The space will boast a massive 53-foot LED display at its centerpiece, showing multiple games and sporting events at once. Guests can also enjoy various social games such as skeeball, foosball, pop-a-shot, arcade games, shuffleboard and Beirut.
"Miami Worldcenter Associates and CIM Group are one of the premier development teams in the country and we are excited to work with them to bring Sports & Social to downtown Miami at Miami Worldcenter," Reed Cordish says, Principal of The Cordish Companies and CEO of Live! Hospitality & Entertainment. "As we continue to expand the concept nationwide, we take great pride in ensuring that each location of Sports & Social is specifically curated from our elevated food and beverage offerings and premier entertainment experiences to our best-in-class architecture and design."
Retail leasing at Miami Worldcenter is led by CIM Group, a partner in Miami Worldcenter, and Miami-based The Comras Company.
"People are drawn to walkable areas that provide a welcoming environment with beautiful public spaces and a mix of experiences," Shaul Kuba says, Co-Founder and Principal of CIM Group. "At Miami Worldcenter, we are delivering all of that, and the addition of Sports & Social brings a high-energy and captivating concept to the development that further evolves the premier array of retail, dining and entertainment options that our team has assembled."