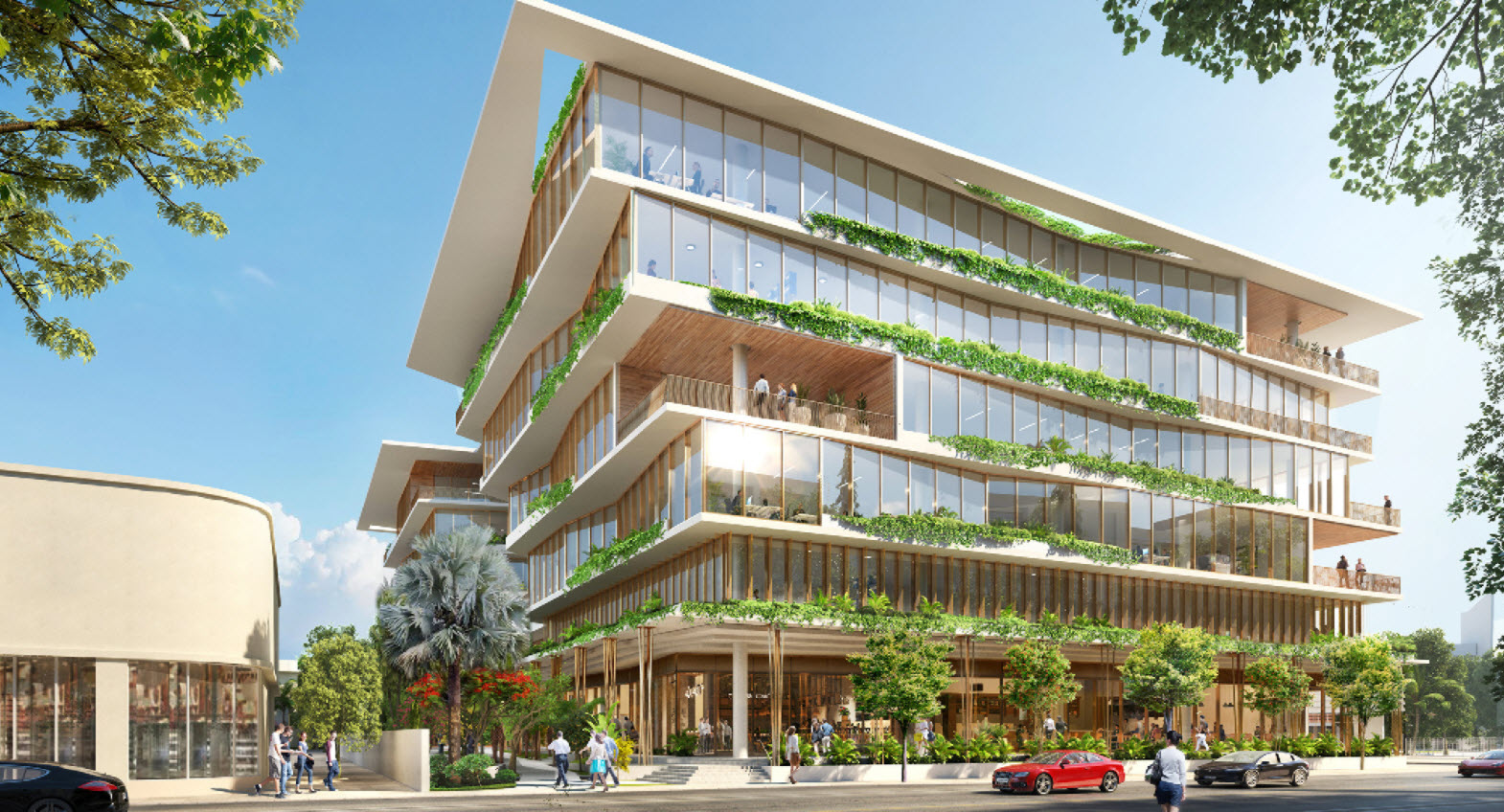 Class A office building coming to Miami Beach
The building will be the headquarters for Starwood Property Trust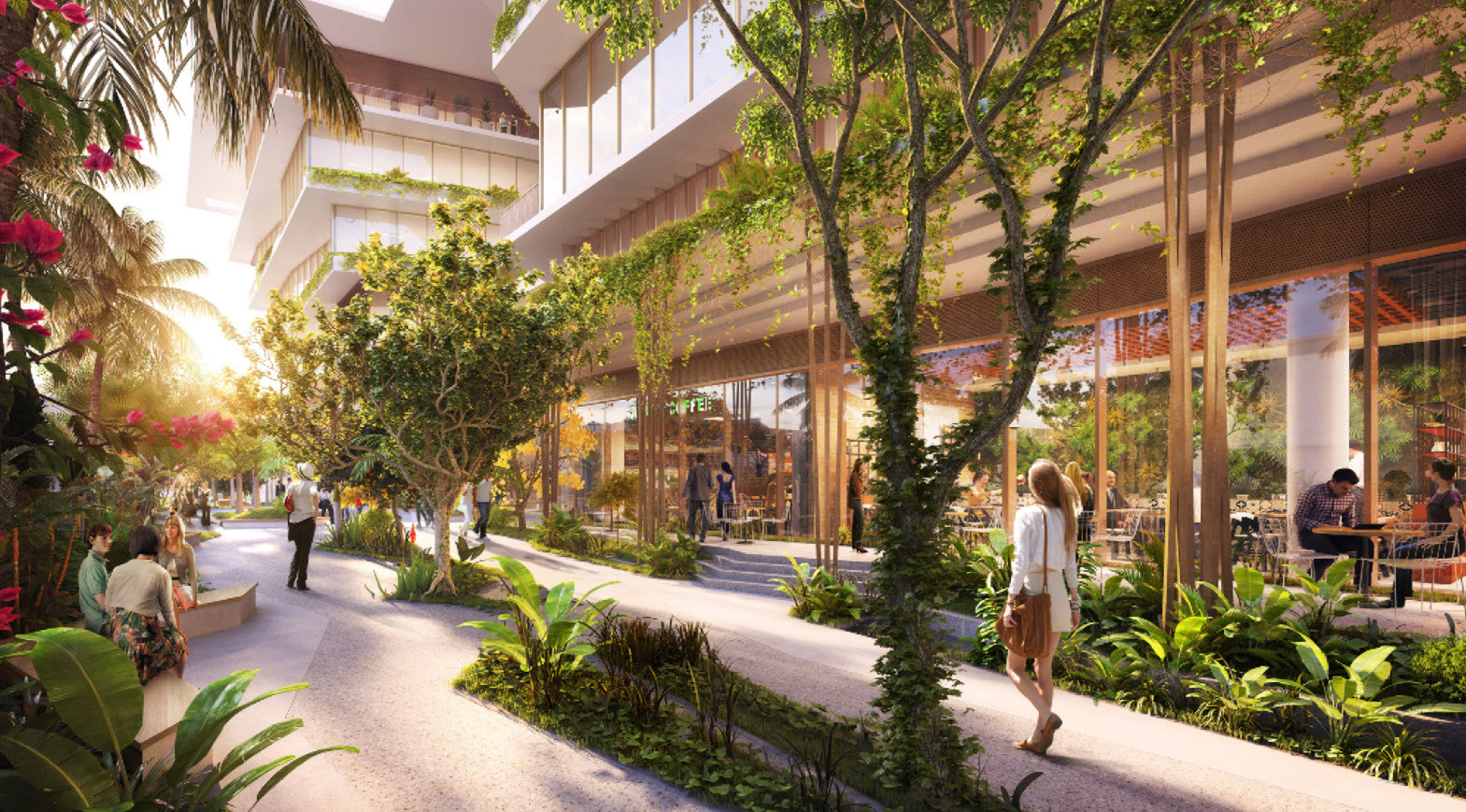 In construction, few events are as exciting as a project topping off, especially when it's a project that welcomes the trend of businesses setting up shop in Miami.
Starwood Property Trust (an affiliate of the private investment firm Starwood Capital Group) and Miami-based real estate investment and development company Integra Investments recently announced construction for 2340 Collins Avenue in Miami Beach has topped off.
The 144,430-square-foot Class A office building will become Starwood Property Trust corporate headquarters upon its completion in late 2021. With Starwood occupying a little more than half of the six-story building, the remaining space, already approaching full occupancy, will be leased to third party tenants with a focus on family offices. Designed by architectural firm Gensler, with interiors by Clive Lonstein, Inc., the building will be occupied by 300 employees and feature 8,000 square feet of ground floor retail, as well as a 277-space parking garage with valet service. Collins' newest building will also be ringed by greenery and feature an array of outdoor wood clad "cabanas" on each floor, as well as a fourth-floor garden.
"We have a unique opportunity to deliver much-needed Class A office space," said Nelson Stabile, principal of Integra Investments. "The delivery of 2340 Collins Ave transforms Miami Beach into a vibrant mixed-use community. Starwood's prime location provides tenants with swift accessibility to major crossroads, affording patrons the ability to avoid nearby traffic congestion."
General contractor CoastalBrodson, a joint venture of two premier South Florida builders, hosted a topping off celebration earlier this month. The property, neighboring 1 Hotel & Homes and The Gates Hotel South Beach, brings the first Class A office design of its kind to Miami Beach in nearly a decade and will be easily accessible to to Alton Road and Indian Creek.
Bringing world-class, 'Class A' office design to Miami Beach, the first of its kind to the sub-market in nearly a decade, 2340 Collins Avenue will be an urban oasis offering the latest trends in modern work life. Its design pays homage to the area's rich architectural history of Art Deco style, yet contemporizes its features with a modern glass window façade. Natural elements and expressed stucco floor plates seamlessly blend with lush landscape and water features, inspired by Starwood Capital Group's hospitality roots, who designed, owned and continue to operate the adjacent award-winning 1 Hotel South Beach, and home base heritage.
The project will certainly make Miami Beach city leaders happy as they're hoping to attract more construction of Class A offices to attract an influx of people and businesses to Florida. Locals may also expect more change on Collins Avenue as the Miami Herald reports that the commission may decide on zoning changes to allow multi-story projects and a 25-foot height increase for the area in 2021.