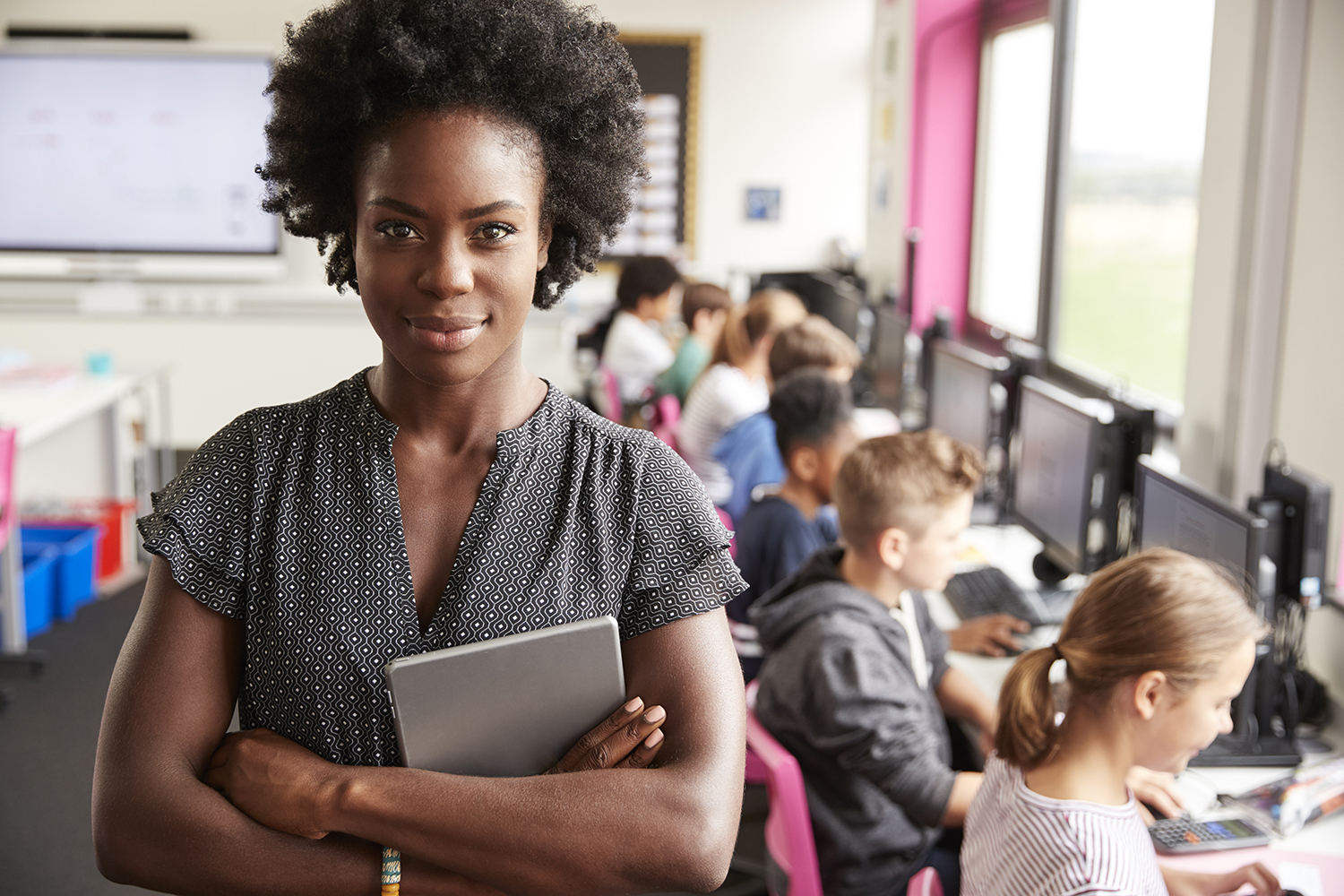 Strategies offer training amid tight labor market
This installment of SFBW's "Education Collaboration" series examines two local companies working to enhance their employees' skill sets, how a major financial firm's investment is helping both an area college and local industrial sites, and a unique teachers' program that does more than create good teachers.
Investment benefits both a local college and area industries
J.P. Morgan's $250,000 investment to enhance career training at Palm Beach State College will benefit both potential employees and local businesses as well.
The investment money has been designated to enhance training programs in supply-chain management as well as logistics and distribution.
"Both are interconnected," says Kimberly Lancaster, associate dean of Palm Beach State College. "A logistics manager plans, implements and controls the flow. A supply-chain manager focuses more on the finished project."
Both college administrators and local industry leaders have identified the growing need to create a larger pipeline of skilled workers for Palm Beach County's growing distribution and logistics industry. So far, a number of local employers have joined up with the college looking to create new workers. "We've reached out to some of the heavy hitters," Lancaster says, referring to companies such as Cheney Brothers, the Port of Palm Beach, Tropical Shipping, Walmart, Amazon and Office Depot.
"There are about 11 distribution sites in Palm Beach County alone," Lancaster says, adding these potential new employees can help industries whose employees are aging out. "This is an excellent opportunity for the college. J.P. Morgan believes in the program as well."
The program launched at the college's Lake Worth campus, Lancaster says. "With the J.P. Morgan investment, it will expand to Palm Beach Gardens."
PBSC offers an associate degree in supply-chain management, and a logistics and transportation specialist college credit certificate.
Area construction company seeks to enhance employees' skills
The construction industry is facing a labor shortage, and one South Florida company is working to solve it.
Current Builders has developed a successful in-house training program designed to enhance their employees' skills, says Chip Reid, Current Builders' CEO. "It's not so much the labor shortage, but a skills gap. That's the big issue," he says.
Reid says his company adopted the curriculum from the National Center for Construction Education and Research, a nonprofit education foundation founded in 1996, and developed with the support of more than 125 construction CEOs.
"It's very well written," Reid says, adding it encompasses many trades. "It goes from basic carpentry to assistant superintendent."
Current Builders trains employees it thinks have the potential to learn advanced skills. "If they excel, one of the things we find is this is an investment," Reid says. "We can have between 1½ [and] three times a return on our investment."
When employees can advance into higher skilled jobs, Reid says there's less absenteeism and turnover. "The more training you give people, It's better for the employer," he says. "Our philosophy is 'a rising tide floats all boats.' As we pay more for skills, it entices more people to come into the construction industry. It attracts more people."
Current Builders calls its training program Current University. Reid says there are almost 100 people in the program.
NSU education program goes beyond a teaching degree
Nova Southeastern University's Fischler Academy offers its students more than a teaching degree. Academy graduates can receive both their bachelor's and master's degrees in four years, and have guaranteed teaching positions waiting for them in some of Florida's largest school districts.
Program director Luke Williams says it already has arrangements with Broward, Pinellas and Palm Beach counties, along with the Archdiocese of Miami. "We're working to expand to other counties," Williams says.
Students meet with liaisons from the school districts to get the process started before they even graduate. "They won't have to go to the job fair," he says.
The academy, now in its third year, encourages students to bond with their classmates from the day they enter the program. "We're creating a community from the start," Williams says.
To ease the financial burden, students in good academic standing are awarded a $19,000 scholarship annually. Plus, students embark on annual trips abroad to get a taste of other educational systems. They also get to teach classes under the guidance of liaisons in that country. This year's travel takes them to Ireland, where they get to teach classes both in Dublin and in a rural part of the nation. Last year's trip took them to Valencia, Spain.
The most popular major among academy students has been elementary education. Williams says teaching English at the secondary level also has been popular. "We're now seeing quite a bit of variety," he says. "We now have nine different majors."
The academy has another major goal in addition to teaching its students to become successful educators. "We emphasize leadership skills," Williams says. "Some may want to become principals, some may want to become curriculum writers, some may want to become education lobbyists. Leadership skills translate to other roles."
Company partners with educators to teach tech skills
With qualified talent difficult to find when companies look to fill high-tech jobs, Hotwire Communication did something about it by partnering with Broward College and CareerSource Broward to train employees.
It's called the IT Apprenticeship Program and allows eligible employees to apply to a maximum 60-week program split over six 10-week semesters. Participants are trained and educated in various IT subject areas.
Hotwire actually has two ongoing apprenticeship programs, says Marina Konchak, Hotwire's vice president of human resources. One program is a service tech apprenticeship; the other is the IT apprenticeship.
Konchak says Hotwire sees the benefits of having a well-trained staff. "They become more marketable," she says.
The curriculum for both programs was written by Broward College because its educators knew what future employers were seeking. "We met with the college to see what skills are necessary," Konchak says. "It was truly a partnership. It's working out phenomenally. Qualified talent is so hard to find. Anything with technology is hard to find talent. Not only are they getting an education for free, but they're getting paid, too."
The service tech program takes only external applicants. The IT program is both internal and external. ♦