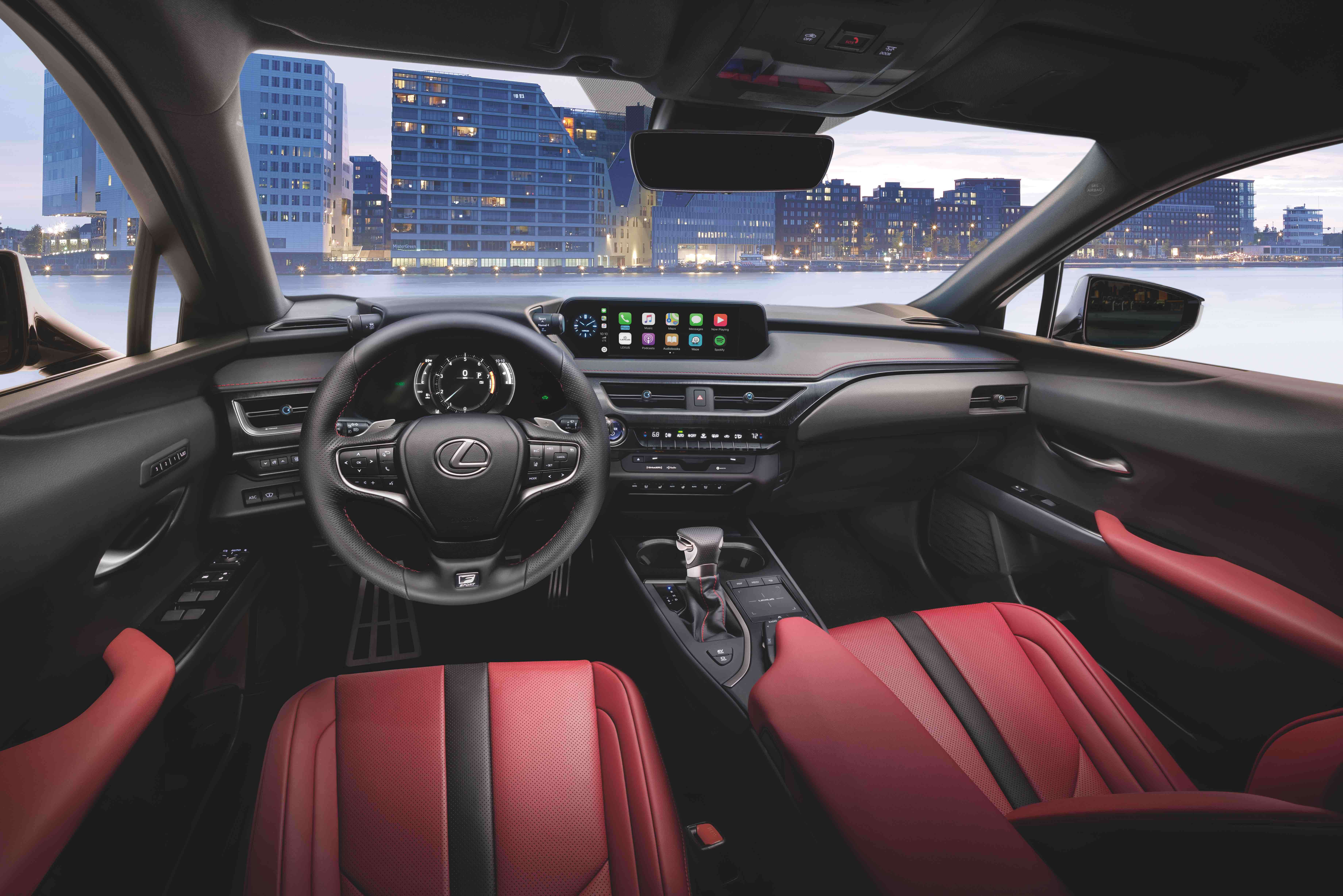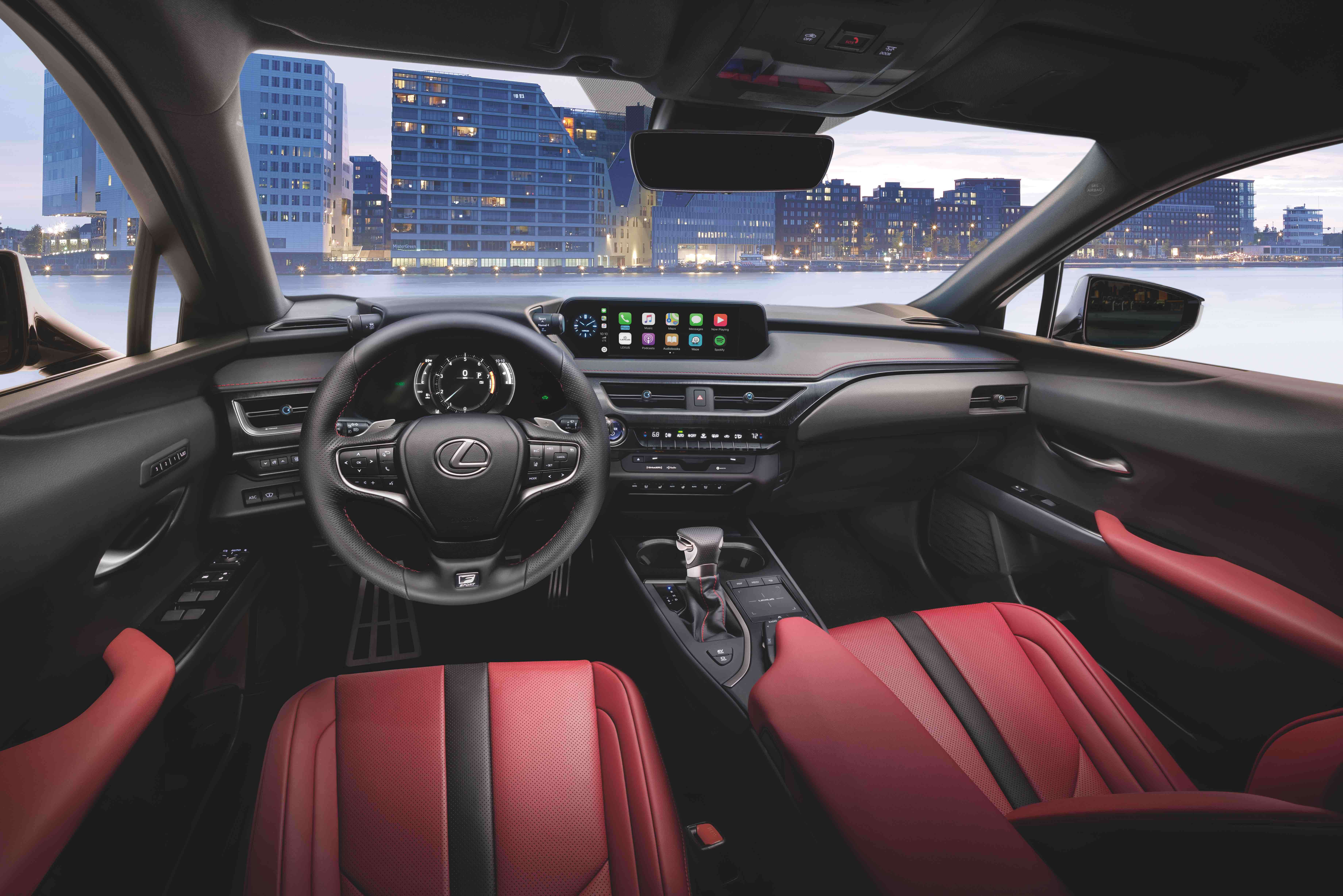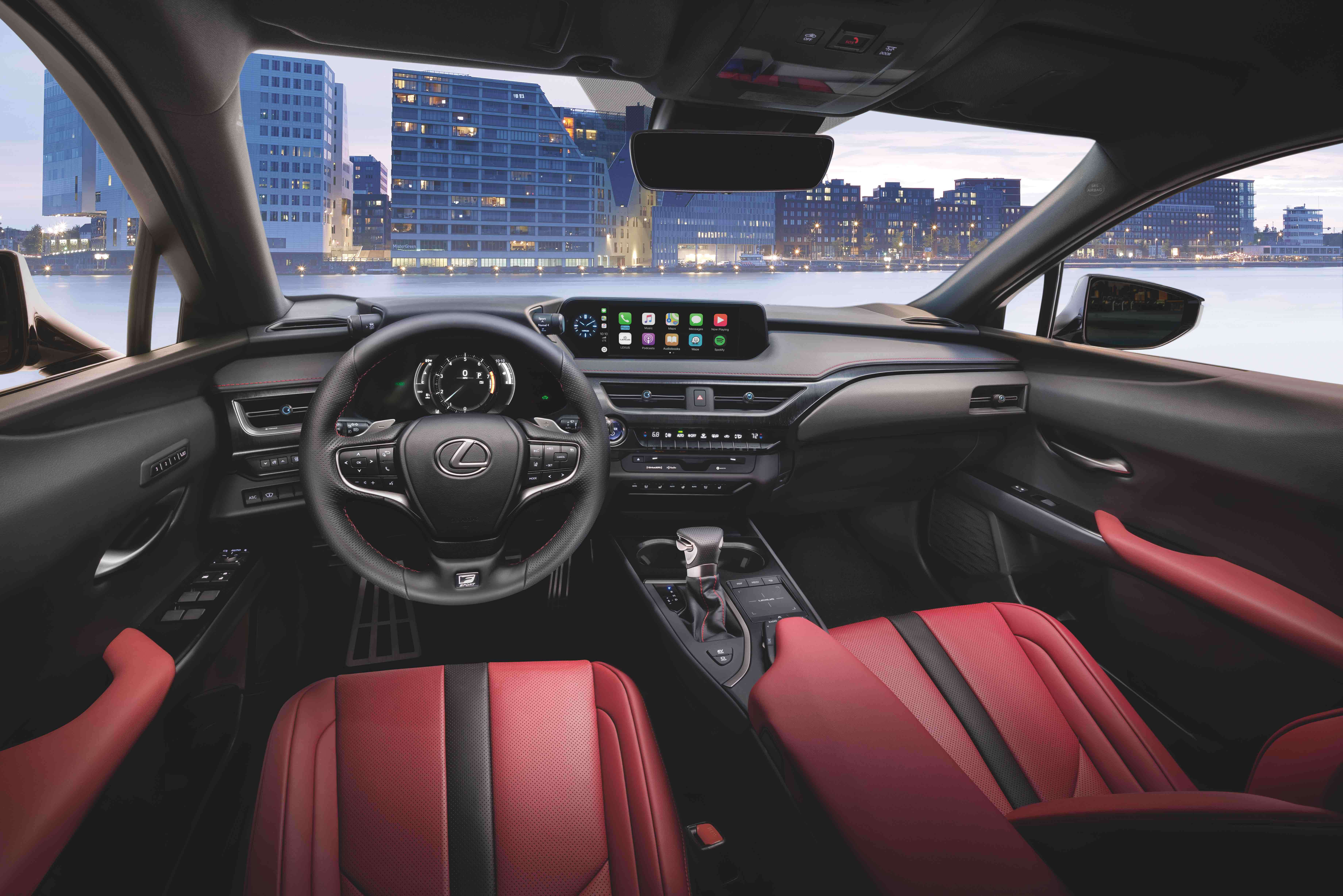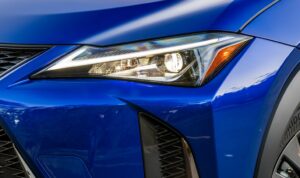 In tech lingo, "UX" refers to user experience, the human-first approach to product design that's not about aesthetics, but rather about creating products that delight users with their effectiveness and functionality. In the automotive world, Lexus' UX is a diminutive crossover that slots below the NX, RX, GX, and LX in the luxury automaker's extensive SUV lineup.
We could look at the UX purely from the user experience point of view, but the appeal of an automobile has as much to do with how it makes you feel as it does with simple mechanics. At first glance, the UX F Sport driven here—dressed in Cadmium Orange, sporting black wheel cladding and Lexus' signature, yet controversial, mesh spindle grille—elicits the requisite emotional response that drives purchase consideration. If orange isn't your thing, UX can also be outfitted in brilliant hues like Grecian Blue, Matador Red Mica, and Nori Green Pearl. Traditional black, white, and shades of gray are also available, but where's the fun in that?
From a utilitarian standpoint, UX is available in front-wheel-drive UX200 or all-wheel-drive UX250h hybrid editions. F Sport is a mostly appearance-oriented upgrade package available on either model. It does, however, include some performance enhancements, such as rigid aluminum alloy wheels and suspension features, that improve handling agility and responsiveness. The leather-trimmed interior, aluminum pedals and scuff plates and supportive front seats contribute to the sports-car inspired interior aesthetic.
Lexus describes the UX's design language as "human centered," made to appeal to first-time luxury buyers who may skew a little younger than their traditional audience. Of course, that means incorporating technology that is at once familiar and expected, but also innovative and forward-thinking. In the former camp, you'll find operational controls with intuitive touch interfaces that mimic common phone gestures. Here, Lexus employs a touchpad with haptic feedback to indicate cursor alignment with the desired on-screen function. This system is vastly better than the mouse-like control found in older models. Still, it does require a bit of practice to gain enough dexterity to operate the system without too much eyes-off-the-road time. For the latter, UX drivers can integrate things like door lock/unlock, engine start, or fuel level checks with a smartwatch, Amazon-enabled or Google Assistant device.
Going back to the tech analogy, is UX apt for Lexus' entry-level SUV? Well, with just 169 horsepower from the standard four-cylinder engine, it's not going to win any performance accolades, to be sure. The interior is thoughtfully put together, using a "seat-in-control" concept that groups important vehicle functions within easy access to the driver, with intuitive menus and an attractive, elegantly backlit setup.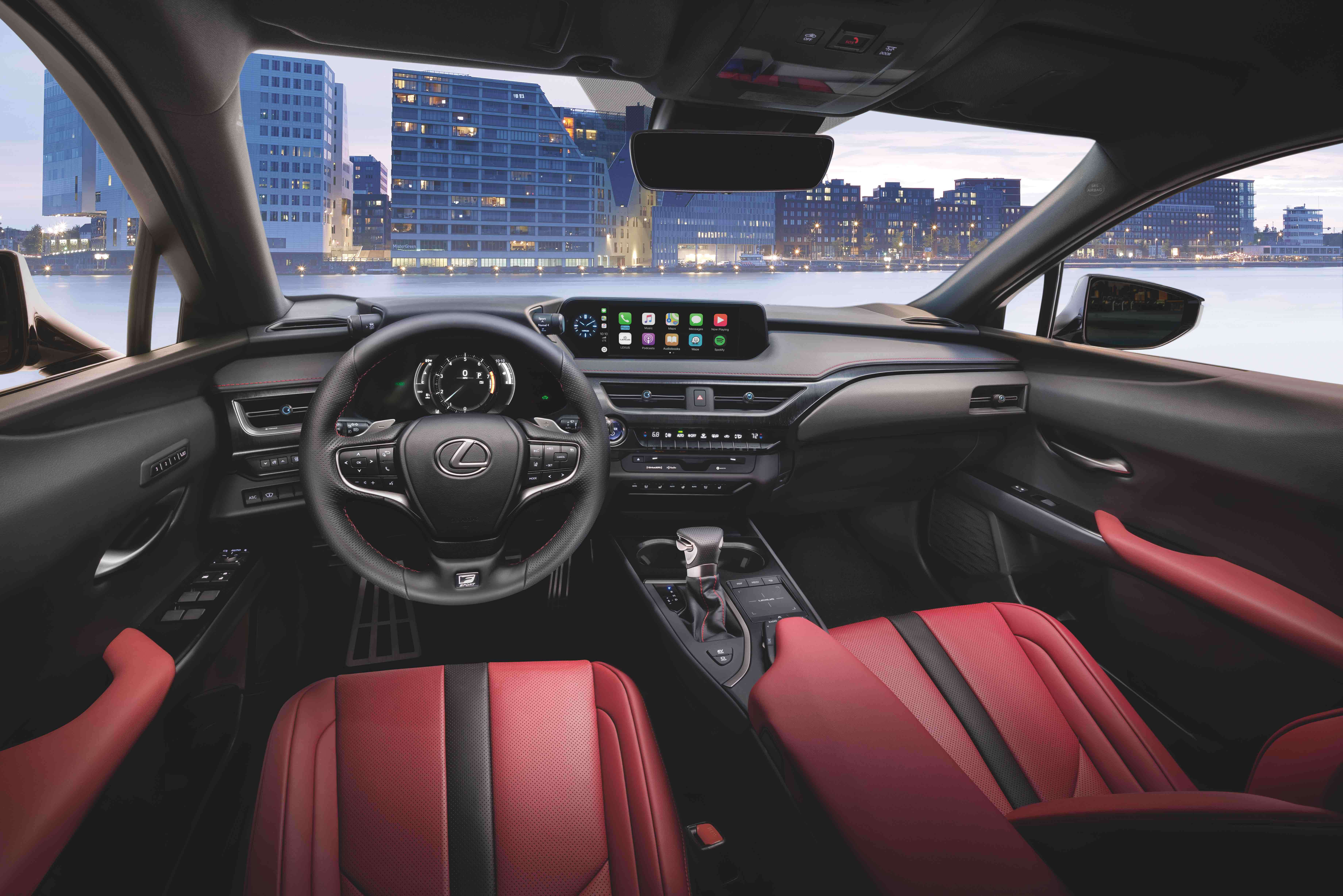 More accurately, Lexus should've called it the UI (user interface in tech-speak) as the vehicle's strengths lie in its "look and feel," visual touchpoints and design language. Those are carefully considered and garner a viscerally positive reaction from casual observers and thoughtful buyers. From an overall experiential point of view, UX delivers on the utilitarian purpose of getting from point A to point B, but leaves the delight in the eye of the beholder, rather than on the road.