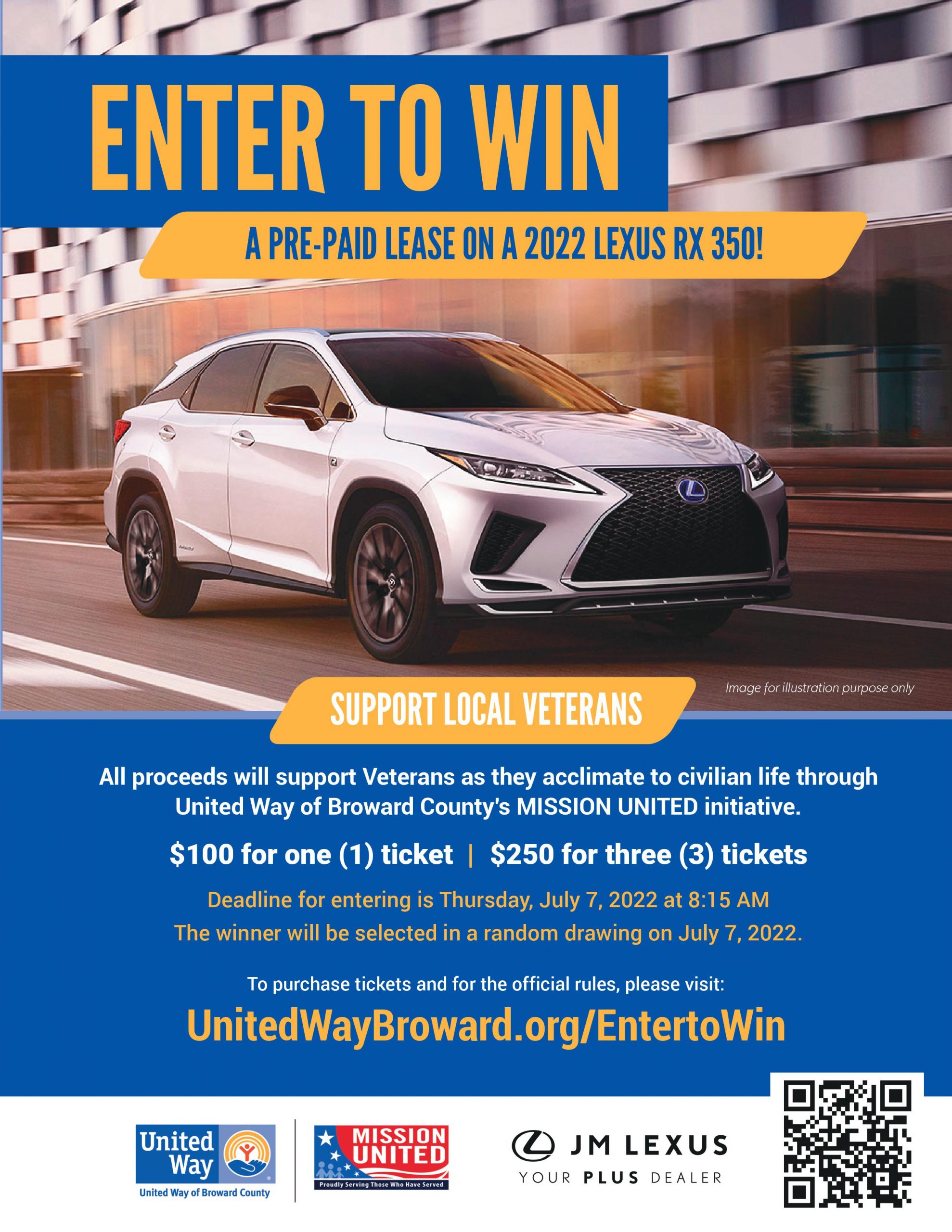 United Way of Broward County Partners With JM Lexus to Support Local Veterans
All proceeds from the raffle will benefit the nonprofit's MISSION UNITED program
United Way of Broward County and JM Lexus recently launched a fundraiser to support veterans in Broward County. Through Thursday, July 7 at 8:15 a.m., participants can purchase a raffle ticket for $100 or three tickets for $250 for a chance to win a 24-month, pre-paid lease on a 2022 Lexus RX 350, courtesy of JM Lexus. The raffle winner will be selected through a random drawing, which will be announced during United Way of Broward County's MISSION UNITED Volunteer Appreciation Event on July 7. The winner does not have to be present to win.
"We are so grateful to our friends at JM Lexus for their continued support of our organization," James Heaton says, Senior Director for United Way of Broward County's MISSION UNITED. "The proceeds raised through this fundraiser will help further MISSION UNITED's goal to support and connect Veterans and their families with critical resources as they acclimate to civilian life."
MISSION UNITED supports U.S. military service members, veterans and their families by providing employment services, education, health, legal assistance, financial stability and housing support.
For more information and to purchase raffle tickets, please visit UnitedWayBroward.org/entertowin.