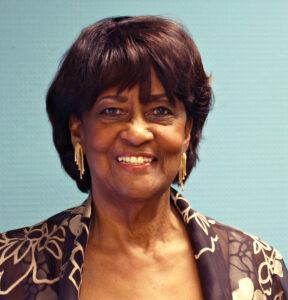 Aiming to reduce the housing gap in Broward County, the United Way of Broward County tapped two business leaders to develop the programming and stainability strategy for its new Affordable Housing Initiative. Marcia Barry-Smith (pictured left), President of MBS Consulting Services, will oversee the plan, while Heidi Alzate Kaufman (pictured top), president of Heidi Alzate Consulting, will lead the fundraising campaign.
"We are thrilled that both Marcia Barry-Smith and Heidi Alzate Kaufman, two dedicated and seasoned professionals who are already ingrained in our community, have partnered with United Way to support this groundbreaking initiative," says Kathleen Cannon, president/CEO of United Way of Broward County. "I am confident that both women will work with community leaders to ensure that our Initiative is rooted and will create successful long-term results to serve those in need here in Broward County."
The initiative was created after the nonprofit organization identified affordable housing as the South Florida community's biggest challenge. Its 2020 ALICE report indicated that 257,000 Broward County households (66 percent are people of color) are Asset Limited, Income Constrained, Employed (ALICE), with these working families one crisis away from not being able to make rent payments. 
Barry-Smith will use her business leadership skills to combat the growing disparity in housing to engage community stakeholders, including residents, nonprofits, developers, business leaders, and policymakers, on the importance of policy changes that can increase Broward County's affordable housing stock. Alzate Kaufman's role will be to develop a comprehensive fundraising plan to further enhance the capital fund created by United Way of Broward County using a portion of the transformational gift received by philanthropist MacKenzie Scott earlier this year. She will collaborate with the organization's leadership, Board members and the internal team to develop fundraising strategies that attract individual, corporate, foundation and government funding.
For more information, please visit www.UnitedWayBroward.org.