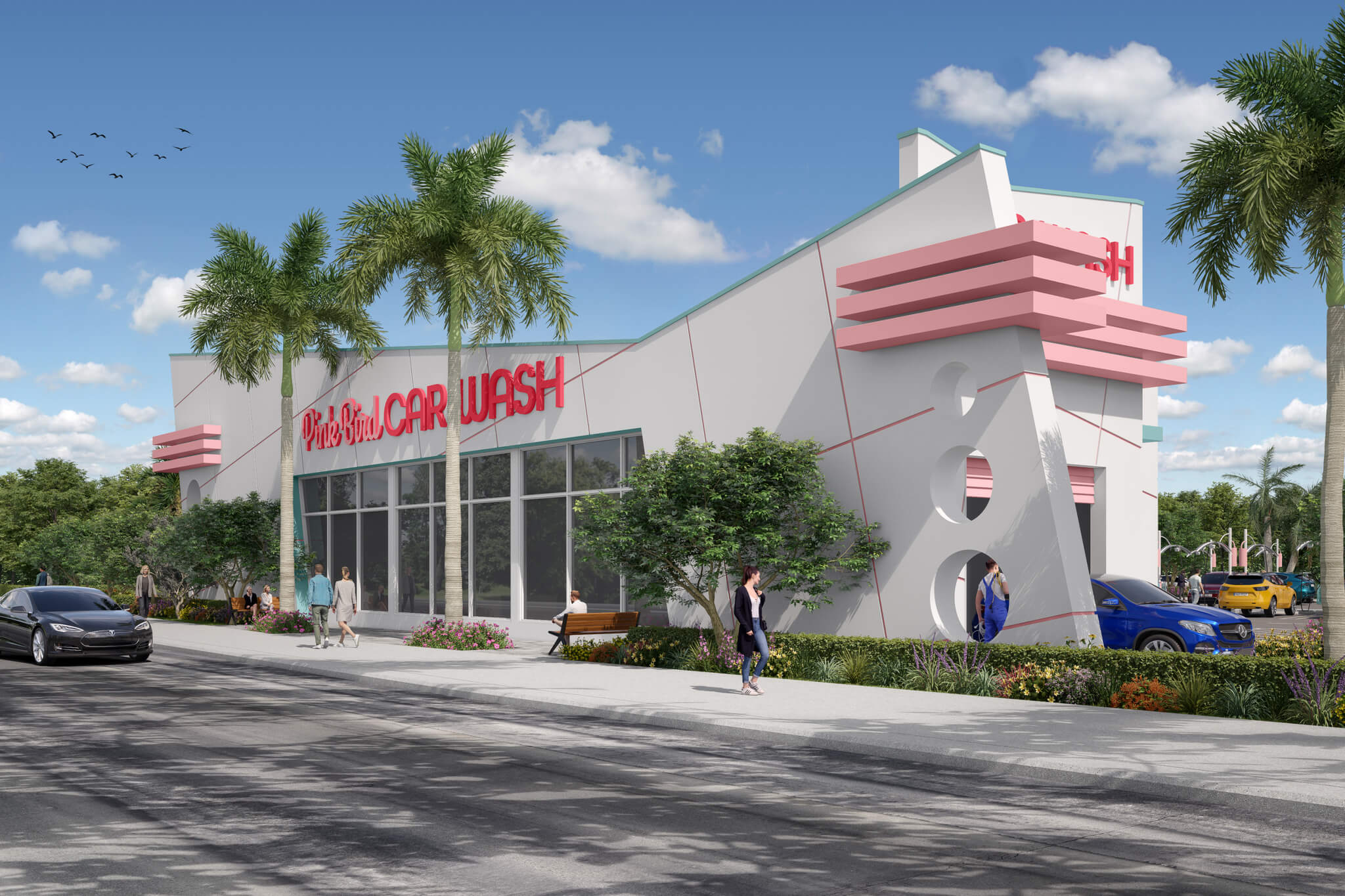 Vybe Investments Plans to Invest $100 Million in South Florida
The West Palm Beach company invests in transitional real estate and real estate-related operating businesses
Vybe Investments (Vybe) will spend over $100 million to build 20 Pink Bird Car Wash (Pink Bird) locations on Florida's east coast. The investment involves a partnership with Dallas-based Montgomery Street Partners (MSP), with two locations under construction in West Palm Beach. Pink Bird is an express car wash company with retro Florida branding focused on customer experience.
"In creating Pink Bird Car Wash, our goal is to build a best-in-class express car wash with an emphasis on facility design and hospitality-driven operations," Brent Andrews says, Co-Founder of Vybe Investments. "In addition to an exceptional wash, our mission is to offer the consumer unparalleled customer service with a unique experience."
Pink Bird's first two locations are located at 1510 Belvedere Road and 879 Executive Center Drive (Palm Beach Lakes Boulevard). The company aggressively seeks prospective Pink Bird sites on Florida's east coast, from Broward to Brevard counties, in high traffic locations with left-in access and strong retail cotenancy.
"Despite a rapid increase in construction and population growth, South Florida continues to be undersupplied in express car washes," said Max Lamont, Co-Founder and Managing Partner of Montgomery Street Partners. "We saw this as a great opportunity to back an exceptional team and transaction pipeline."