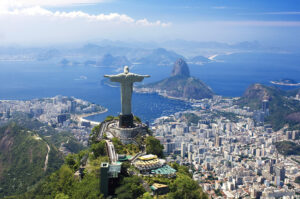 Do you have 116 consecutive nights to spare, starting in early 2025? If so, MSC Cruises has the adventure of a lifetime lined up for travelers. Sales continue for World Cruise 2025 aboard MSC Magnifica, featuring 50 destinations in 21 countries—including 22 stops never before on the itinerary of this epic three-month trek. 
Voyagers board between Jan. 4-7 from one of four European ports—Civitavecchia/Rome, Genoa, Marseille and Barcelona. After initial time in cities and ports in Italy, France and Spain, Magnifica's five-continent, 30,000-nautical-mile journey kicks into high gear with an Atlantic Ocean crossing to South America.  
Highlights the rest of the way include stops in: Rio de Janeiro; Hanga Roa (on mystical Easter Island in Chile); Milford Sound, New Zealand (with its towering cliffs and diverse sea life); Penneshaw, Australia (one nine Australian cities on the itinerary and famous for its wildlife); and Benoa, Indonesia (with its pristine beaches on the southern coast of Bali). Sailors also will visit an archaeological site in Jordan, the pyramids of Giza in Cairo—and much, much more. Visit msccruiseusa.com for details.