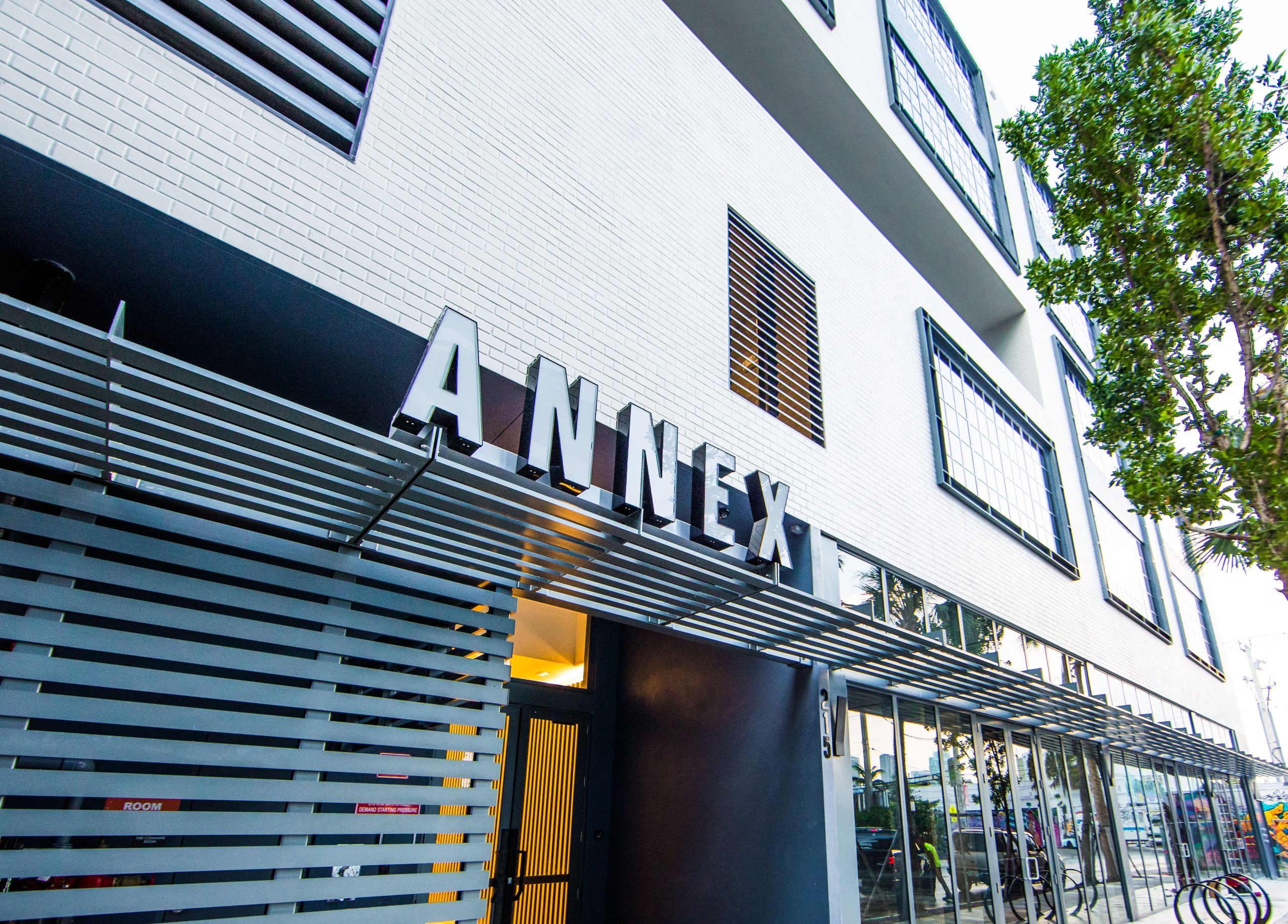 Wynwood Annex Sells for $44 Million to San Francisco-based Buyer
DWTNWN Realty Advisors brokered the transaction
The Wynwood area continues to attract commercial real estate developers after the $44 million sale of Wynwood Annex was recently negotiated by DWNTWN Realty Advisors Co-Founders and Managing Partners Tony Arellano, Devlin Marinoff and David Lerner. Wynwood has transformed into one of the country's most vibrant areas, with numerous companies signing leases to occupy office space, including Founders Fund, Atomic VC, GAC Financial, Ramp Financial, Open Stores, Blockchain.com and Schonfeld.
"The incredible demand for prime real estate in Miami is only getting stronger," Marinoff says. "The pandemic accelerated the city's evolution into a vibrant, full-service economy and a place where you can work year-round in a pro-business environment. Miami's 'secret' is out and businesses and investors from high-tax states around the U.S. are taking notice."
Brick & Timber Collective, based in San Francisco, purchased the property as its first foray into the Wynwood-Miami market. The DWNTWN group has led the efforts to transform 60,000 square feet of rentable office area into 100% occupancy, which Lerner says departs from the historical Miami office norms.
"Typically, we see relocations from within the city as the majority of tenants play musical chairs," Lerner says. "In this cycle our firm took advantage of changing fundamentals and with our feet on the ground, led the charge outpacing competitive office towers in Miami, pushing Wynwood as the go-to creative office district."
DWNTWN has more than $100 million in pending transactions expected to close in the first quarter of 2022, with a 12-month Gross Sales volume of a quarter billion dollars.
"We are honored and grateful to be a participant in Wynwood over the past 16 years," Arellano says. "We are excited to see Wynwood become the go-to neighborhood for technology and modern finance. Wynwood Annex is the perfect fit for this San Francisco-based buyer's debut investment in our market. DWNTWN is grateful to investors like Brick & Timber Collective for adding value to our market, community and the Greater DWNTWN Miami Area."