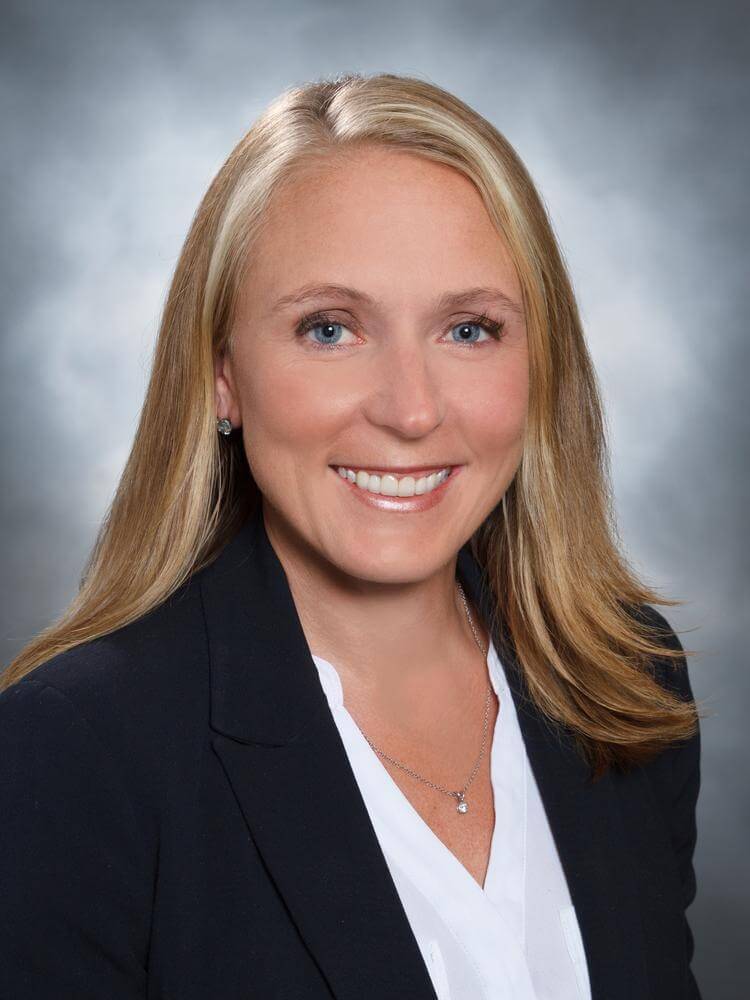 2021 Excellence in Healthcare Honoree: Heather Havericak
Meet Heather Havericak, Chief Executive Officer at Broward Health Medical Center and Salah Foundation Children's Hospital
A passionate and respected leader, Heather Havericak serves as Chief Executive Officer at Broward Health Medical Center/ Salah Foundation Children's Hospital. She is responsible for the overall strategy and operations of the 716-bed acute care hospital, where she has held various management positions for the past 16 years.
Before being appointed in August of 2019, Ms. Havericak served as the Hospital's interim Chief Executive Officer. She has also held the positions of Chief Operating Officer, Associate Vice President of Strategic and Administrative Services, Regional Director of the Hospital's strategic service lines, and Nurse Manager of the Pediatric Oncology and Sickle Cell Transition Program and Pediatric Palliative Care.
Havericak began her career as a registered nurse in Pediatric Hematology, Oncology, and Bone Marrow Transplant at Miami Children's Hospital in 2002. She is a registered nurse in the State of Florida. She earned her Bachelor of Science degree in Nursing from Florida International University in Miami, Florida and her Master of Science in Nursing Administration from Indiana State University in Terre Haute, Indiana. She is a Fellow of the American College of Healthcare executives and is a Certified Pediatric Oncology Nurse (CPON).
She serves on numerous nonprofit community organization boards, including the South Florida Chapter of the American Heart Association and Greater Fort Lauderdale Chamber of Commerce. She is serving as this year's Go Red for Women chair. Ms. Havericak is also affiliated with the Florida Society of Clinical Oncology (FLASCO). She is the immediate past chair of Gilda's Club South Florida. She has also been the recipient of a variety of awards that includes South Florida Business Journal's power leaders in healthcare for 2019 and 2020. In March of 2021, she was recognized as one of six women to be named Broward's Trailblazer.
Under her leadership, the organization has implemented a kidney transplant program to further expand the South Florida Transplant Center, implemented an intensivist program, received accreditation as a robotic center of excellence, completed the final expansion of the Salah Foundation Children's Hospital taking the NICU from 63 to 70 beds. In cardiovascular services, she was able to further expand the structural heart program bringing on the mitral clip program and becoming only one of two centers in Florida to obtain ICAEL accreditation for our Electrophysiology Lab. Additionally, the organization was able to implement biplane technology to further advance our neuroscience capabilities.
Favorite Quote: "Never give up for that is just the place and time that the tide will turn." – Harriet Beecher Stowe
Fun Fact: I'm a die-hard Chicago Cubs fan.
What has been the most monumental moment of your career thus far? There have been so many moments that I've been fortunate to be part of our team. Watching our teams in action this year was truly monumental. Working through a pandemic when there really isn't a playbook provided, our team was able to quickly bring on additional Intensive care beds, create a pop-up emergency department, implement rapid testing, and ensure clinical trials were opened and accessible for our patients. With all of this, we continued to stay focused on strategy earning designation as a Robotic Center of Excellence, launching a kidney transplant program, completing our 70-bed neonatal intensive care unit, and completion of our neuroscience lab.
How is the healthcare industry important to you personally? Quality healthcare is something that is near and dear to me because of my personal journey with my mother. She developed stage 4 head and neck cancer in my early teens and pushed through for many years until she ultimately passed away from its complications. She was the key driver for me to enter into the healthcare workforce and remains my key influence.
How did the pandemic disrupt your specific role in the healthcare industry, and how did you adapt? The pandemic was a trying time for healthcare leaders across the country. This was a time where servant leadership was essential. CEOs and leaders had to be present, with constant communication and support for their teams. There was an element of humility that came along with this as it was ever-evolving from day to day and even hour to hour. There have been increased costs in everything we do to care for patients, which has also caused significant burdens. There has been a huge focus for our organization on well-being and caregiver burnout. We were able to create programs through an employee workgroup that helped address burnout which included: serenity suites or relaxation rooms, gym memberships, peer to peer internal response teams, healthy hour carts, and more.
What's the best piece of advice you've ever gotten? One of my trusted mentors always encouraged me to take that next step or next role even when your not quite ready; it's those uncomfortable moments that help us grow.
What do you love most about working in healthcare? Every day we have a chance to help influence our community with the care delivery. There is always something different that we may encounter as a team. There is not a greater privilege than to walk alongside patients and families on their healthcare journey.