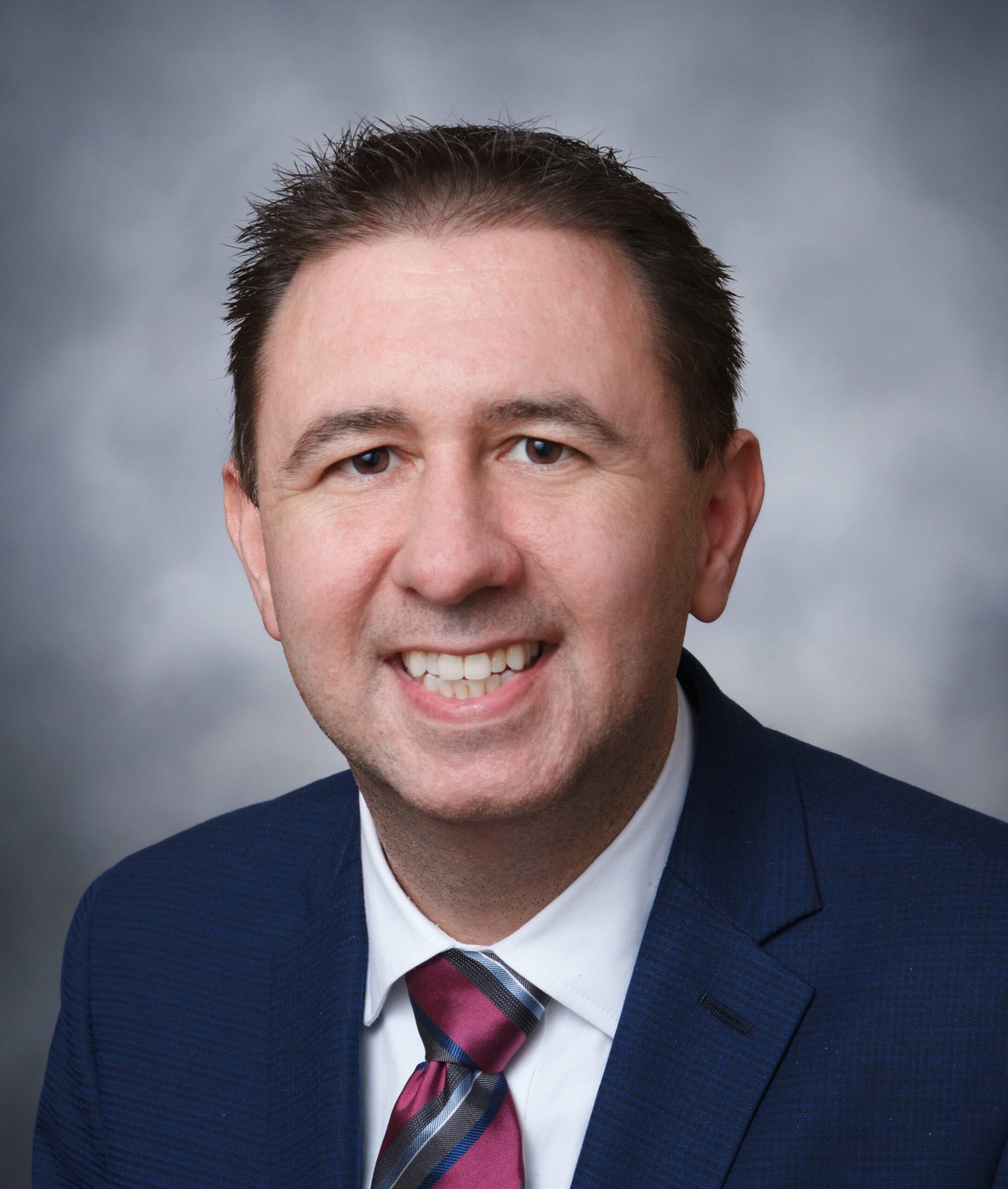 2021 Excellence in Healthcare Honoree: Keith Foster
Meet Keith Foster, Chief Medical Officer at Broward Health North
Keith Foster, MD, MBA, CPE, FAAPMR, is responsible for the coordination of medical affairs, strategic planning, business development and the recruitment and retention of physicians at the 409-bed medical center servicing northern Broward County. Recently, he was instrumental in the hospital's transition into an academic medical center with new residency programs in Internal Medicine and Emergency Medicine.
Favorite Quote: "Around here, however, we don't look backwards for very long. We keep moving forward, opening up new doors and doing new things because we're curious… and curiosity keeps leading us down new paths." – Walt Disney.
Fun Fact: I have three young kids (ages 9, 7 and 3) that keep me busy outside of work.
What challenges have you faced in your career, and how did you overcome them? The challenges COVID-19 brought were the most difficult of my career. There was no way to mentally and physically prepare for what we as a hospital and community went through over the past year. I was so blessed to be surrounded by a team of healthcare professionals that we're able to keep up-to-date on the daily changes and challenges. Our entire physician leadership team kept in constant communication with each other as well as with other CMOs across our region. The collaboration amongst hospital systems was amazing. I think one thing that helped me overcome the COVID-19 pandemic was always focusing back on how to best serve and protect our patients and our staff. Whenever a decision had to be made, or a policy had to be changed, I made sure to take a pause and reflect on how any new change would affect our patients and our staff.
What has been the most monumental moment of your career thus far? The most monumental moment was the first day we were able to administer the COVID-19 vaccine to our staff. After an exhausting year of personal and professional sacrifice and loss, it was the first positive moment our staff shared together. I will never forget the smile on our staffs' faces while giving and receiving the vaccine. It was the single most rewarding moment of my career and knowing that I had a hand in coordinating and delivering the vaccine to our healthcare workers and their families is a memory I will cherish forever.
How is the healthcare industry important to you personally? As a physiatrist, I have always enjoyed helping people through difficult times in their healthcare journey. I pride myself on improving the quality of life for my patients in whatever way possible. Sometimes it means helping a patient who suffered a paralyzed spinal cord injury to get a wheelchair that allows them to stand so they can "dance" with their loved ones again, or sometimes it means helping fit a special waterproof prosthesis for an amputee who wants to go fishing again. It is personally rewarding to get people back to doing things they enjoy doing and it's a privilege to be able to help people in that way.
How did the pandemic disrupt your specific role in the healthcare industry, and how did you adapt? My role as Chief Medical Officer changed completely. I instantly became the go-to medical expert in my hospital for all things related to COVID-19. I had to go back to my notes as a medical student and resident on Immunology and Infectious Disease to help freshen up my knowledge as well as reach out to colleagues and experts in the field. I also take shifts as the physician on-site at our vaccination centers and field medical questions from staff and community members.
What's the best piece of advice you've ever gotten? My mentor always tells me to never forget about the patient and always bring my decisions back to how it will affect bedside medicine. I still think about that with every decision I make and make sure I always do what is best for our patients and our community.
What do you love most about working in healthcare? I love that there is always something new to learn. I became a doctor because I was fascinated with science, the human body and how complex it was. I love that healthcare is an ever-changing field and requires continued education to stay up to date.