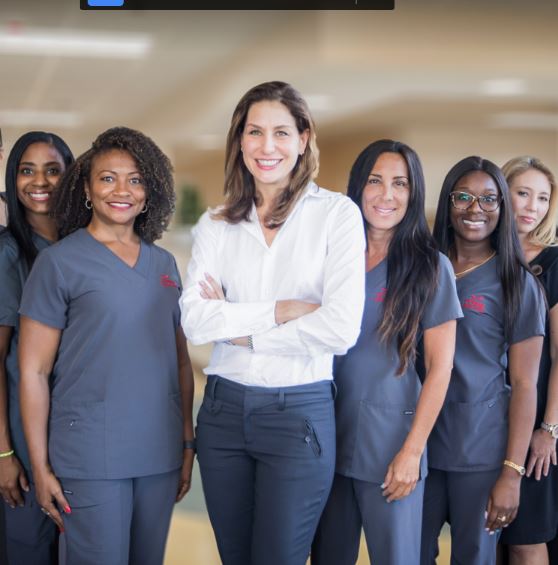 2021 Excellence in Healthcare Honoree: Susan B. Fox
Meet Susan B. Fox, Owner and Physician of Fox Vein and Laser Experts
Dr. Fox has been treating vein and vascular disease for the past two decades and is a pioneer in the field. She has been at the forefront of vein therapy for decades. She trained at the Cleveland Clinic in Cleveland and opened the first vein center at Case Western Reserve University. She was one of the first in the USA to offer endovenous laser ablation and Clark vein as well as other vein therapies. Over the past decade, she has expanded her practice to not only offer vein therapies but micro-needling, hair restoration, skin rejuvenation, non-invasive body contouring and all types of laser procedures, facials and peels.
Favorite Quote: "I alone cannot change the world, but I can cast a stone across water to create many ripples."
Fun Fact: I'm a frustrated personal travel agent and chef!
What challenges have you faced in your career, and how did you overcome them? The biggest challenge has been having a family and a full-time job. I am not sure I've mastered it, but I definitely try to balance and juggle it all. Hopefully, my children can look back and feel that I didn't mess up totally. As teens, I am not sure I want to ask them now.
What has been the most monumental moment of your career thus far? I would say the most monumental moment was opening up my own practice and going out on my own around six years ago.
How is the healthcare industry important to you personally? I love seeing and treating people every day. There is nothing more rewarding than a happy patient.
How did the pandemic disrupt your specific role in the healthcare industry, and how did you adapt? We had to partially shut down for many months as much of what we do is considered elective. We stayed open for people with varicose veins, leg ulcers, and blood clots and expanded to offer virtual visits for patients.
What's the best piece of advice you've ever gotten? Don't let one moment or event get you down. You fall off the bike, pick yourself up, brush yourself off and start over again. Courtesy of my sister many, many times in life.
What do you love most about working in healthcare? Every day is challenging and rewarding. I love the patients and families that I get to meet and help.