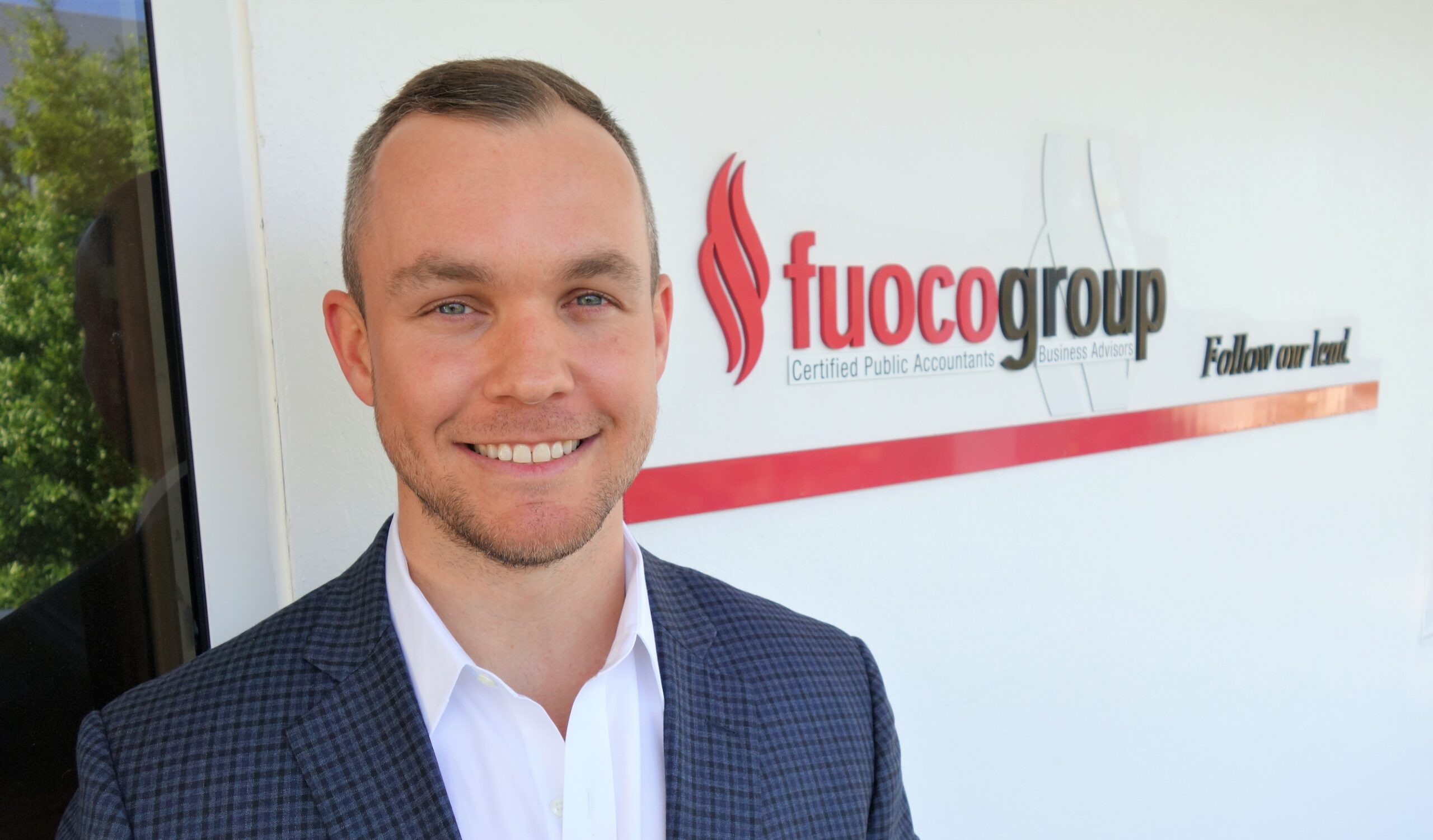 2022 Up and Comers Honoree: Joshua Norris, CPA
Meet Joshua Norris, Accounting and Tax Senior Associate at The Fuoco Group LLC
Josh Norris joined Fuoco Group in 2016. In just a few years, his research skills, quality work product, and A-list of satisfied clients earned him a string of promotions. Given the opportunity to work with high-net-worth individuals and entities in different industries, he is inspired by how passionate clients are about their personal and business goals. Norris helps clients navigate IRS rules and regulations to maximize their assets and minimize their taxes while staying compliant. He assists both for-profits and nonprofits in running operations more efficiently and economically. Norris is a member of the AICPA, FICPA, and the Palm Beach Chamber's Palm Beach Young Professionals Group. He graduated from the University of Central Florida with his Bachelor of Science in Accounting and from Florida Atlantic University with his Masters in Accounting. He is now a licensed CPA.
WHAT IS YOUR BIGGEST ACCOMPLISHMENT THIS YEAR?
I was determined in 2022 to get my CPA license, marry the woman of my dreams, and reach a milestone in my career with my latest promotion to Accounting and Tax Senior Associate. Whew! I did all that but did not let it distract me from my community and charitable goals. I was so proud to be one of the top 3 contestants in the American Cancer Society's "Real Men Wear Pink Campaign" for Palm Beach County. This took me a bit out of my comfort zone! Also this year, I joined the committee for the Leukemia and Lymphoma Society's annual Golf Tournament at Trump International, and it was their best fundraiser ever. I usually just play golf, but this was a stretch, and I enjoyed taking on the responsibility for another worthy cause.