You may feel like there are many aspects of your financial well-being that are out of your control.  However, you may be surprised to learn that some of the most important items actually are in your control.
What's going on in the global economy is certainly out of your control, but what's happening within your personal economy is definitely within your realm of influence; things like making sure your estate plan is up to date, identifying potential gaps in your insurance coverages, managing the risk exposure and expenses of your investments, maintaining a household spending plan, implementing strategies to minimize your tax liability, or creating a holistic financial plan to help you move towards fulfilling your family's goals and dreams.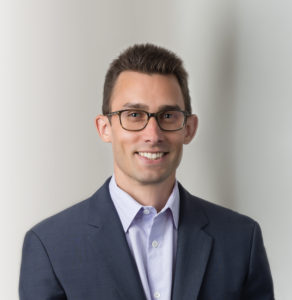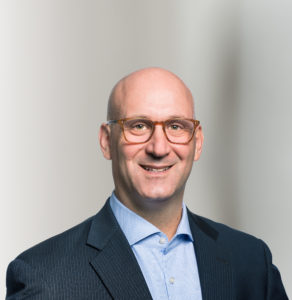 With most of us having a little extra time these days, now is a great opportunity to take back control of your personal economy by implementing these three simple steps.
Update Your Estate Plan
If you are like many people, your estate plan is probably outdated.  Now is the time to review your plan to ensure it meets your current needs.  Has your family situation changed?  Did you move to a different state?  Have tax laws changed?  Has your net worth increased?  Have your wishes for who receives your assets changed?
Failing to keep your estate plan updated can lead to dire consequences.  You may pay too much in taxes.  Your heirs may not receive what you intended to leave.  Or there could be ugly disputes within the family.  Don't let this happen.  Take a few hours to talk to an estate attorney to ensure your plan is still in good order.  Failing to do so may hurt you and your loved ones.
Review Your Insurance Policies
Similar to an estate plan, many people also find their insurance policies have become outdated or do not meet their present needs.  Now is the time to take out those old policies and review them with a professional.  Does your homeowner's policy still adequately cover the appreciated value of your home?  Do you have a proper amount of disability insurance?  Are your loved ones protected with the right amount of life insurance?  Is now the time to consider long-term care insurance?  Is an umbrella liability policy necessary?
Failing to review and update your insurance policies can be a costly misstep.  If you become disabled and don't have the proper disability insurance coverage, your family may not have the money to pay all the monthly bills.  If your house burns down without full coverage, you'll be stuck paying the difference out of pocket to rebuild.  If you die tomorrow without enough life insurance, your loved ones may not be able to maintain their current lifestyle to which they've become accustomed.
Visit with an insurance professional today to ensure you are well covered.  Properly insuring your family today protects their well-being for tomorrow. Do it for your family.
Review Your Investment Portfolio
With the recent volatility in the stock market, now is the time to review how your investments are positioned.  Are there opportunities to take advantage of depressed stock prices?  Are you taking on too much risk?  Do you have enough cash in the portfolio to cover several years of income needs so you can ride out an economic storm?  Can your investment expenses be reduced?  Is your financial plan still on track to meet your goals?  Do you even have a financial plan?  These are the types of questions you should be asking your financial advisor.
Failing to ask these questions could lead to unnecessary worry and your financial health heading off course.  Don't let this happen.  These are simple questions to discuss with your financial advisor.  And if you don't have a financial advisor, find a knowledgeable and trusted advisor immediately.  A great advisor can help put you on a path designed to meet your goals and provide you peace of mind.  Your family is too important to put this off.
Be the hero today by taking the extra time we've been given to get your personal economy in order.
As Director of Business Development for LSIA Wealth, Craig helps individuals and families build and protect their wealth. Craig can be reached at 914-439-6884 (m) or  561-210-8574 (o) or email: CSchneider@MYLSIA.com