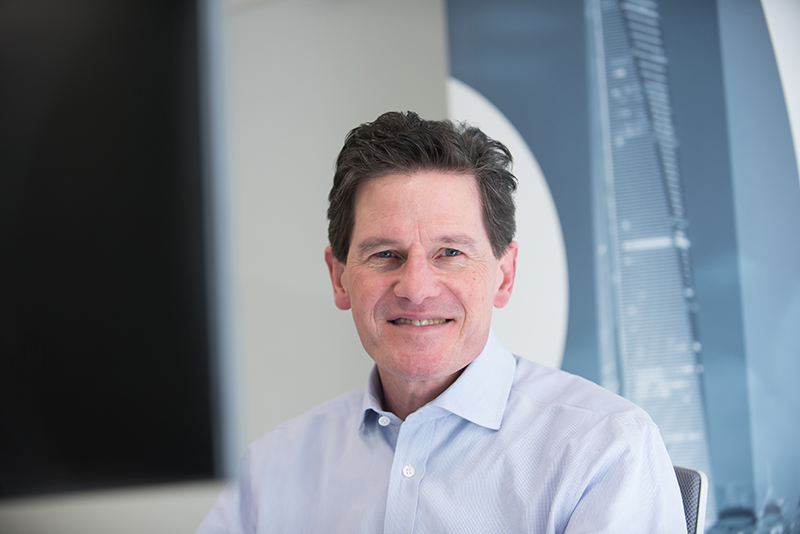 A look at the show's new manager
By Kevin Gale
Charlie McCurdy is in a key position to help mold the future of the Fort Lauderdale International Boat Show as president and CEO of the global exhibitions division of London-based Informa.
Informa, which had $1.7 billion in 2016 revenue, paid $133 million in March to buy Show Management, which produces the show for the Marine Industries Association of South Florida.
Informa's exhibition arm is the largest of its four operating divisions, which include conference organizing, business intelligence and academic publishing, McCurdy says. His division organizes more than 200 exhibitions, mostly trade shows, but also consumer events on five continents. His organization has major locations in the United States, Brazil, the Middle East, London and Shanghai.
Informa already considers yachting a core business line because it operates the Monaco Yacht Show. That show bills itself as the world's greatest super yacht event with more than 125 mega yachts, which are 80 feet or longer.
Show Management also produces the Palm Beach International Boat Show, Yachts Miami Beach, the St. Petersburg Power and Sailboat Show, and the Suncoast Boat Show.
McCurdy has more than 25 years' experience in events and business-to-business media. Before joining Informa in 2015, he was CEO at George Little Management, one of the leading U.S. trade show organizers.
Informa has a history in South Florida with the Florida International Medical Expo, which usually is held in Miami Beach. In one of his previous positions, McCurdy was involved in organizing the Original Miami Beach Antique Show.
"I'm very familiar with the area, and Informa is too. For the right category, it's a great environment," McCurdy says. Informa is prepared to expand further in the region if the right opportunities arise.
This year, the Fort Lauderdale show will have improved signs and graphics, McCurdy says. The show's tent flooring will be upgraded to make it more durable and less prone to flooding. The show will start phasing in new durable, composite resin dockings.
The biggest constraint on the show is space, McCurdy says. The planned expansion of the Greater Fort Lauderdale/Broward County Convention Center will help.
Informa has been working closely with the owners and developers of Bahia Mar, where redevelopment will be beneficial in the long term, he says. In June, Informa signed a deal that will keep the headquarters of the show at Bahia Mar until at least 2050. ↵