The ABC (Associated Builders and Contractors) Cares Foundation recently hosted its inaugural Trustees dinner with a special purpose in mind. The event aimed to honor the impact and champions of the foundation while inspiring the next generation. During the evening, the three critical pillars of ABC Cares, namely emergent needs, community partnership, and mental health, were highlighted through engaging stories. Chef Dave Boss led guests on a culinary tour while the mixologist crafted unique cocktails that added to the already incredible ambiance of the event. The dinner was hosted at the home of Anthony Kotsonas, the proprietor of Illusive Automation.
Central to the event were relationships. One group of attendees consisted of owners and executives from the construction industry who served as corporate sponsors of the ABC Cares Foundation. The other group, comprised of their accompanying guests, was invited by the current champions. This approach enabled them to gain knowledge and inspiration, to motivate them to contribute to the impact that ABC Cares is making in the construction industry and beyond.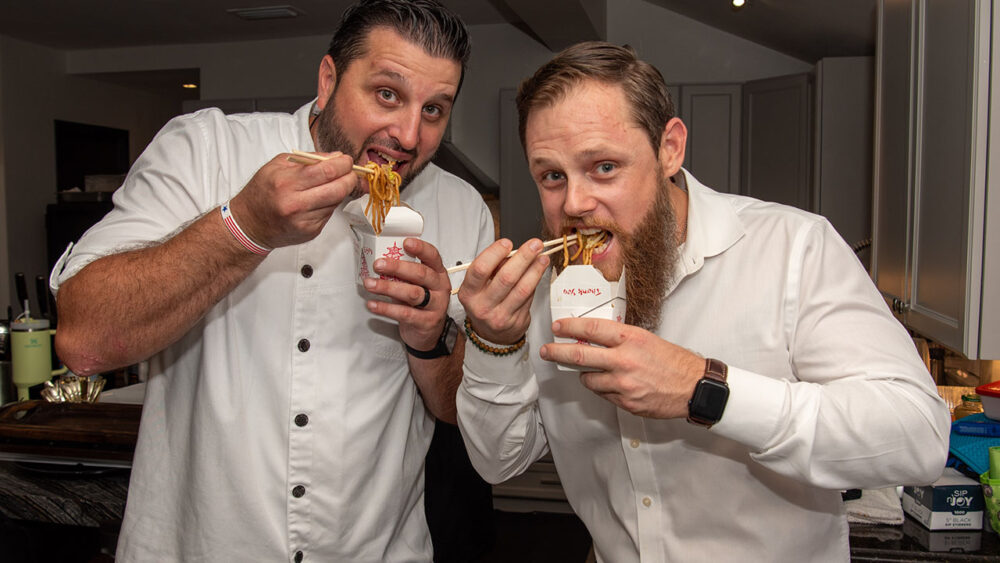 "What an amazing night," Craig Tanner says, Owner of Print Basics, Inc. "I am so glad I changed plans and was not out of town. I've been to hundreds of events, and they are all the same. You pulled off the near impossible with an intimate, heartwarming dinner and event that nobody attending will ever forget. Can't wait to see you hit $1 million per year in fundraising. Congrats, gentlemen."
The Associated Builders and Contractors, Florida East Coast Chapter's charitable (501c3) branch, known as ABC Cares Foundation, has supported industry professionals during life-altering incidents since its establishment in 2008. The foundation's VP of Development, Hayden Casson, has brought about new initiatives and partnerships that have further amplified its influence.
"We are all committed to prioritizing safety and ensuring the well-being of our team members each day," Rex Kirby says, Principal at Verdex Construction. "However, it's an unfortunate reality that accidents can happen, and individuals might also face personal challenges. In many instances, these individuals are the primary earners for their families. As Construction Managers, we rely on the skilled craftspeople who execute the labor on our projects. It is our responsibility to provide support for them and their families during their times of hardship."