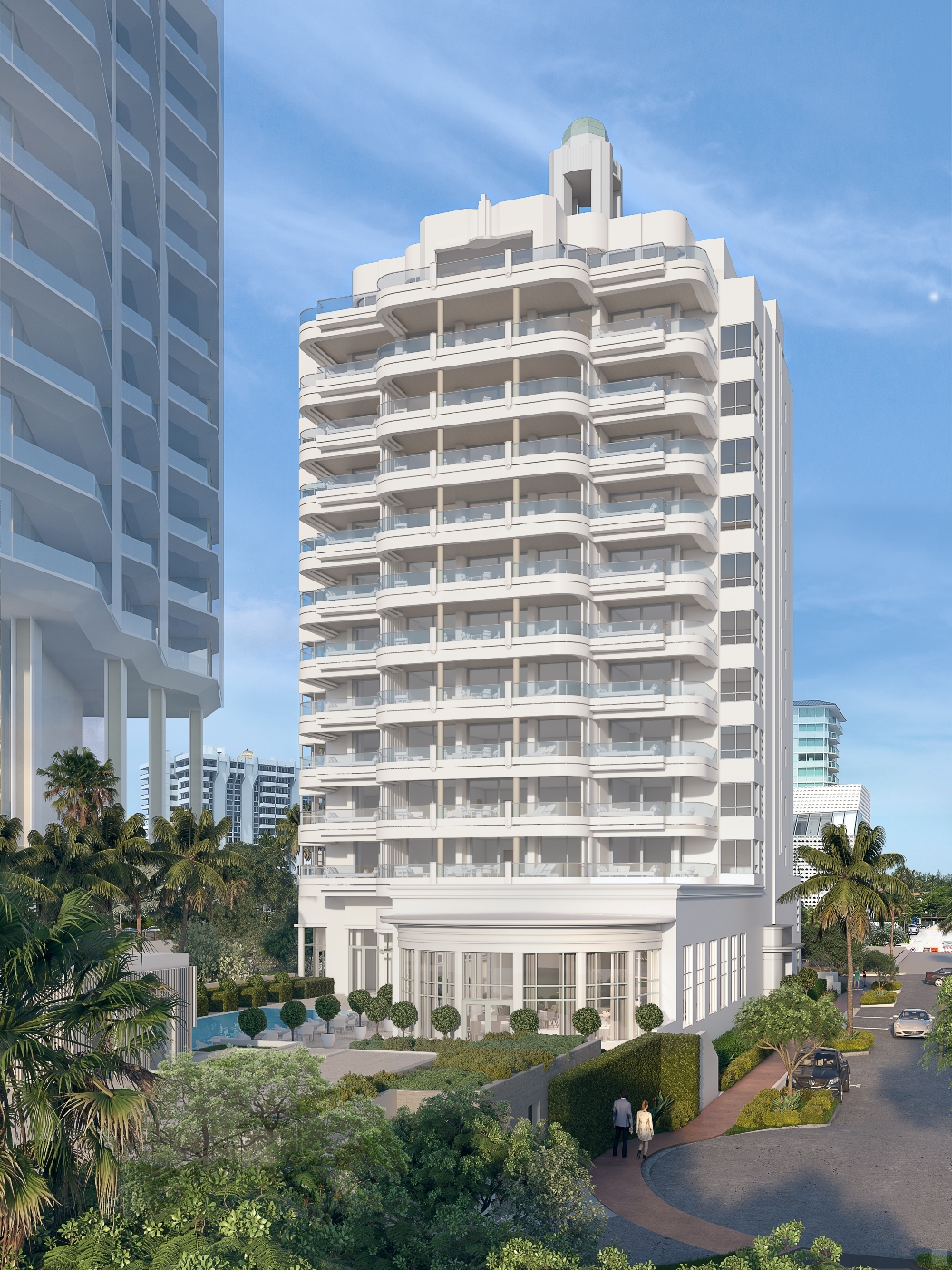 OKO Group's Aman Miami development is getting closer to reality in Miami Beach.
The development will restore the Versailles Hotel at 3425 Collins Ave. with 56 hotel rooms and build a new Kengo Kuma-designed tower with 23 boutique residences.
Last week, the Miami Beach Historic Preservation Board approved the restoration of the Versailles. In February, the board will vote on the design of the residential tower. If approved, OKO Group can begin pulling permits and proceeding towards construction.
Other supporters of the development include Dacra CEO Craig Robins, Greater Miami and Beaches Hotel Association president and CEO Wendy Kallergis and Faena House Board President Tom Stern.
"We appreciate that the Miami Beach Historic Preservation Board took time to understand how our vision for Aman Miami will benefit the Faena District and preserve the iconic Versailles Hotel while contributing to the local economy and elevating Miami Beach's status as a global destination," said OKO Group in a statement. "The board's favorable vote is consistent with the widespread support that Aman Miami has earned in the neighborhood and the Miami Beach community."
OKO Group also notes that the development will bring hundreds of millions of dollars in private investment, create more than 400 new jobs and bring in millions in property and resort tax revenues. The significance of the development also comes in the name: Aman Resorts International has built properties all over the world, and Aman Miami will be the fourth Aman property in the United States.
"We will continue this tradition in Miami Beach as we restore the Versailles Hotel to greatness," OKO said. "We thank the members of the Historic Preservation Board for supporting what will surely become the most preeminent hotel and residential development in Miami Beach."
Pictured: Renderings of the proposed restoration of the Versailles Hotel