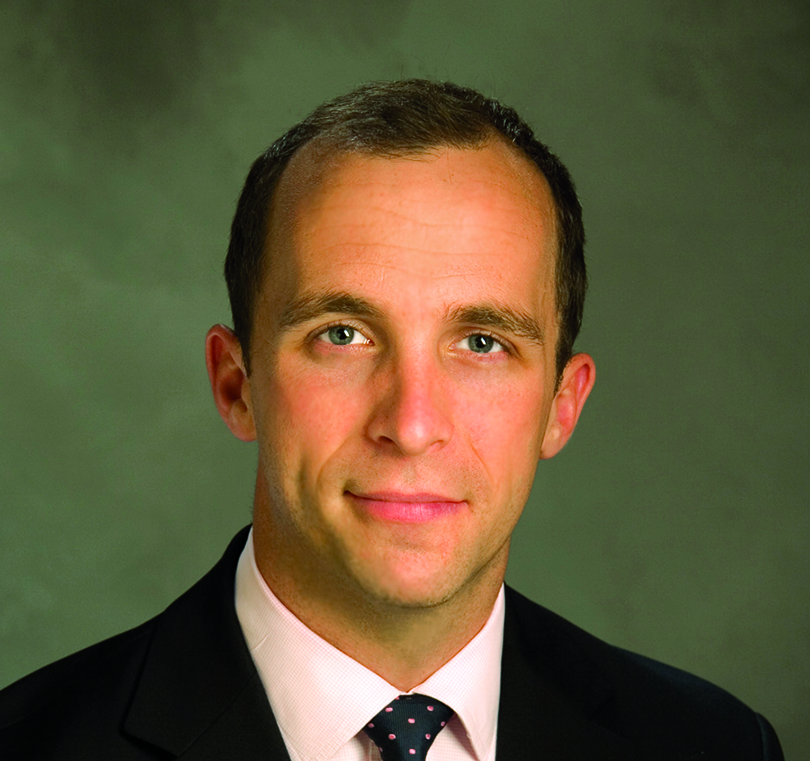 An Ugly Start
How to interpret the volatility at the beginning of 2016
If investors were hoping to put the stock market volatility of 2015 behind them, they were undoubtedly disappointed to see the Dow Jones Industrial Average drop 5.5 percent and the NASDAQ go down nearly 8 percent in January.
To gain some perspective, SFBW interviewed Jonathan Hill, senior vice president and director of investments at Gibraltar Private Bank & Trust (gibraltarprivate.com), which has five offices in the tricounty area. Hill brings unique insight as a former trader analyst for the Federal Reserve Bank of New York and a trading desk assistant at ABN AMRO Bank in London.
In January, you told our readers how 2015 was a difficult year. Were you surprised about the continued volatility at the start of 2016?
While we have been writing about the return of risk to markets for a long time and have prepared portfolios appropriately, the magnitude and ferocity of the declines in global stock markets has been greater than even we anticipated.
2016 started with the same lingering fears over global growth, the Chinese economic outlook, commodity price declines and concerns regarding the potential path of the U.S. economy and Federal Reserve policy.
The year also began with a spike in geopolitical tensions stemming from North Korea's possible nuclear test and a dispute between Saudi Arabia and Iran. This backdrop has weighed on investor confidence and contributed to volatility.
Still, very little has changed fundamentally. The outlook for China was known to be weak. It is likely to continue to be weak during a lengthy transition from a manufacturing-based, export-led economy to a more consumer-led, domestic economy.
What about the impact of lower oil prices?
The sustained fall in the price of oil is weighing heavily on energy and mining stocks and is having an outsized impact on the high-yield bond market. Finally, the slowdown in U.S. corporate earnings has also long been recognized as a function of the decline in energy revenues, weak international demand and a strong dollar.
Was there really any place for investors to hide last year?
The most notable aspect of last year was the lack of any substantial positive returns, regardless of asset class, including commodities, emerging markets, gold, high-yield bonds, small-cap U.S. stocks and international stocks. It is indicative of a tough year when municipal bonds were the best performing asset class – and they only returned a little over 3 percent!
What does the market turbulence signal about economic growth?
While investor confidence has been rattled by the recent volatility, overall consumer and corporate optimism remain constructive. There are only limited signs that the market's global growth concerns have begun to negatively affect U.S. economic activity. As of early February, the jobs markets and the U.S. service sector were still showing positive growth momentum.
The idea that the stock markets are a good indicator for imminent recessions is countered by the oft-quoted economist refrain that Wall Street has predicted nine out of the last five recessions.
What are you looking at in terms of portfolio weightings these days?
For our clients, we place the emphasis on risk management and providing truly diversified portfolios that are appropriate for more than one single scenario.
We are recommending that portfolios be neutral-weight U.S. equities, modestly overweight international developed stocks and underweight emerging markets. The outlook for emerging economies and commodities remains weak and we will maintain an underweight allocation to both asset classes as a result.
We have been underweight bond allocations in portfolios in anticipation of yields rising as the Fed raises rates, but we are likely to normalize bond allocations in light of the recent volatility and the prospect that the Fed will pause rate hikes. We still see value in municipal bonds. ¿
Hill can be reached at jhill@gibraltarprivate.com or 305.476.1982.