[vc_row css_animation="" row_type="row" use_row_as_full_screen_section="no" type="full_width" angled_section="no" text_align="left" background_image_as_pattern="without_pattern"][vc_column width="2/3″][vc_column_text]
Celebrating the Peak
Welcome to the Apogee Awards, a tribute to the success of C-level executives throughout South Florida.
The region has many business award programs, but the Apogee Awards continues to be unrivaled. Rather than having an awards program for each position, such as a CEO awards program one month and then a CFO awards another month, we bring in the entire C-suite. This year, we've made a tweak to our program by adding partner/owners, recognizing their key role in leadership that drives change at many organizations.
As Apogee hits its fifth year, we continue to expand our business publications. We recently acquired the South Florida Legal Guide, which will be published in January, and earlier this year we've launched Tampa Bay Business and Wealth, a sister publication to SFBW.
As SFBW continues to grow in prominence, we are finding an increasing excitement about Apogee. There has been so much buzz that two years ago we had to move to a larger venue. We also changed things up with a sit-down dinner. This year we scheduled our celebration at the Sport of Kings Theatre at Gulfstream Park.
Beyond recognizing excellent members of the C-Suite, we think there is a huge benefit for these savvy, driven achievers to be able to share important experiences, challenges and lessons learned. South Florida has a broad geographic sweep, so it is rare to have this group all in one place at one time. We've been gratified to get feedback about how many new business relationships and friendships have been created by Apogee and our other events, including CEO Connect, CEO Connect Women of Influence and our industry roundtables and lists.
To get nominations for our awards, we conduct outreach throughout the South Florida business community.  Please visit SFBWmag.com and click on the events tab for more information. Thank you to our marketing team and editorial staff for helping us research and select candidates.
All of this would not be possible without our sponsors: Presenting: C3 Cloud Computing Concepts; Gold: Antirion, Century Risk Advisors, MSC Cruises and Nperspective; and Silver: FlexWheels.
Gary Press
Chairman and CEO, South Florida Business & Wealth
Chairman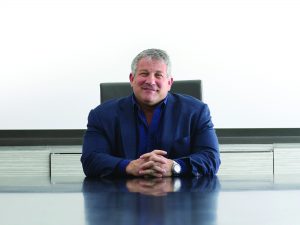 Broward
Richard Weissman
The Learning Experience
Weissman is the co-founder and president of The Learning Experience since its 2002 inception. Today, as chairman and CEO, the organization is one of the fastest-growing childcare companies, with more than 220 locations operating and 180 additional centers in development throughout the country, with a 10-year compound annual growth rate exceeding 32 percent a year since inception and close to a quarter-billion dollars in systemwide sales.
He has developed millions of square feet of commercial development, including more than 500 childcare centers, and has been an investor in several hundred thousand square feet of residential development throughout the country.
He has lectured at Harvard Business School. He also sits on the board of Make-A-Wish and Propel, both not-for-profit philanthropic endeavors, for his family trust.
"Never forget from which you come."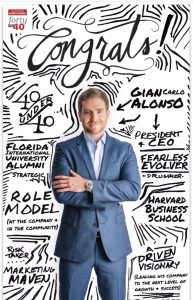 Miami-Dade
Gian Carlo Alonso
Amerikooler
Alonso grew up in his family's manufacturing business, eventually becoming president and CEO of Amerikooler. It is now the fastest-growing walk-in cooler and freezer company, operating from a state-of-the-art 200,000 square-foot facility.
He is passionate about manufacturing, its impact on the American economy and building teams and people that take pride working in the industry, producing quality products made in America. 
"I want to be the best, why not?"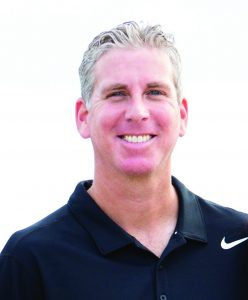 Palm Beach
Ivan Baron
Delray Beach Open
Baron is a lifelong tennis enthusiast. He is the tournament chairman of the Delray Beach Open, the world's only combined Association Tennis Professionals World Tour and ATP Champions Tour event hosting tennis legends and current stars.
In addition, he is the vice president of Players International Management, which oversees the YellowTennisBall.com Series of more than 30 prestigious state, national and international amateur tennis events. It consists of more than 2,000 participants and 100 college coaches.
Baron has been in the event marketing business for 15 years with his company's events bringing in over $15 million in annual impact to Palm Beach County.
"The difference between a successful person and others is not a lack of strength, not a lack of knowledge, but rather a lack of will."
— Vince Lombardi
Chief Executive Officer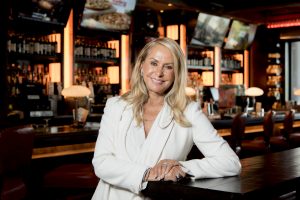 Broward
Beverly Raphael-Altman
RCC Associates
Raphael-Altman is president and CEO of RCC Associates, a premier South Florida-based general contracting firm founded in 1971 by her late husband, Richard Raphael. Despite numerous opportunities to sell the firm following his 1998 death, she instead defied expectations in a male-dominated industry and assumed the helm, growing the business from a respectable $19 million in revenue to $105 million in just 19 years.
"Ten years ago, I heard iconic actress Candice Bergen say that when she turned 60, she became invisible.  I remember thinking, "I will never let that happen." Inspired to stay confident and relevant, I don't let age define me, and neither does she."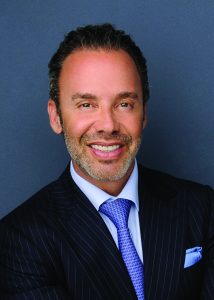 Miami-Dade
Jay Parker
Douglas Elliman Real Estate
Since 2013, Parker has been the CEO of Douglas Elliman's Florida brokerage, where he has helped grow its presence in South Florida with a total of 18 offices and over 1,000 agents across Florida. As the third-largest residential real estate company in the United States, it reported a total sales volume of $26.1 billion in 2017. The Florida brokerage marked a banner year in 2017 with $3.6 billion in closed transactions. It ranks as the No. 1 brokerage in total sales volume in Miami Beach, Wellington and Palm Beach County.
Parker has a bachelor's degree from the University of Western Ontario located in London, Ontario, and a  juris doctorate from the University of Miami School of Law.
"Success is the result of hard work, dedication, sometimes a little luck and determination. I believe that if you have a passion for what you do, you will ultimately be successful at it; provided you stay true to your goals."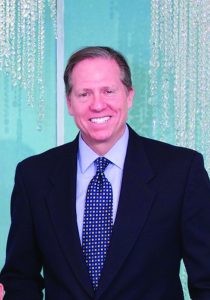 Palm Beach
Kenneth Lebersfeld
Capitol Lighting
Lebersfeld is CEO of Capitol Lighting, which is a chain of retail lighting stores. He is the fourth-generation leader of the business, which was started by his great-grandfather.
He has been selected as the Small Business Leader of the Year by the Boca Chamber of Commerce and was also named a Palm Beach County Ultimate CEO by the South Florida Business Journal. He has been a distinguished guest lecturer at Florida Atlantic University's College of Business and received a national leadership award. Lebersfeld graduated from Emory University School of Business in 1983 in Atlanta.
"If you want to be rich, go out and enrich the lives of others."
– Adele Lebersfeld (his mother)
President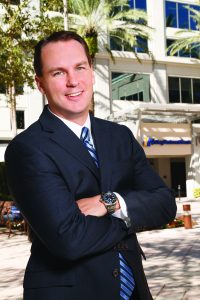 Broward
Jeff Klink
Valley National Bank
As regional president, Klink is responsible for the management of operations in South Florida. He manages a commercial lending team that oversees outstanding commercial loans totaling more than $1 billion and 12 bank branches with total deposits of more than $1.3 billion.
He has an MBA from the University of Wisconsin at Milwaukee and a bachelor's degree in economics from Knox College in Galesburg, Illinois. An active member of the Florida Bankers Association, he is involved with a number of nonprofit organizations and also volunteers with various elementary schools and organizations, such as Legal Aid Broward County, Ann Storck Center and Jack & Jill Children's Center.   
Klink resides in Southwest Ranches with his wife and two children.    
"Continuous efforts, not strength or intelligence, is the key to unlocking our potential." — Winston Churchill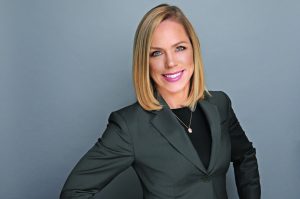 Miami-Dade
Janelle Woodward
Taplin, Canida & Habacht
(BMO Financial Group)
Woodward is the president of Taplin, Canida & Habacht, a fixed-income asset management firm that delivers solutions globally for BMO Global Asset Management. She became head of the firm in 2015 and remains part of the portfolio management team. The team currently manages $11.2 billion across strategies.
Woodward holds an MBA from Kellogg School of Management of Northwestern University and is a chartered financial analyst. She serves on the president's cabinet of the Miami Children's Health Foundation and is a member of Taylor University's investment council.
"A leader is someone who holds her- or himself accountable for finding potential in people and processes." — Brene Brown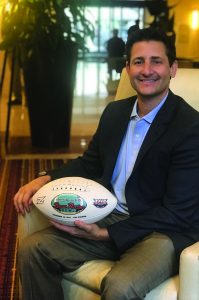 Palm Beach
Steve Politziner
Good Karma Brands and ESPN West Palm
In 2003, Politziner moved to West Palm Beach to lead the acquisition of AM radio station WEFL, known at the time as ESPN 760. Then, the station changed its name to ESPN West Palm, having grown into a sports marketing enterprise with the acquisition of FM station WUUB (ESPN 106.3), partnerships with TV stations WPTV (News Channel 5) and WFLX (Fox 29), broadcast rights to top local and national teams and events, and coverage of high school sports at ESPNWestPalm.com.
Good Karma Brands also represents ESPN's digital inventory across multiple markets on a geotargeted basis, including ESPN.com, WatchESPN and the ESPN app.
In 2017, Politzner was promoted to president of Good Karma Brands.
  "We don't choose our future. We choose our habits, and our habits reveal the outcome."
— Udonis Haslem
Chief Operating Officer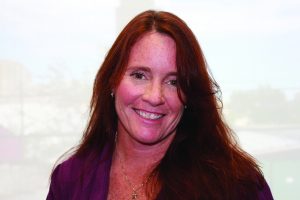 Broward
Kristina Hebert
Ward's Marine
Electric
Hebert is COO of Ward's Marine Electric, a third-generation member of the family-owned and -operated business that was established in 1950. Under her management, alongside her CEO father, they have consistently achieved year-over-year revenue, profitability and client growth. Over the last decade, she has served on numerous boards, including the roles of president for the Marine Industries Association of South Florida and advocacy chair for the U.S. Superyacht Association, and on the Fort Lauderdale Economic Development Advisory Board. She has a bachelor's degree from the University of South Florida in political science and participates in various legislative activities at the local, state and federal level.
"It always seems impossible until it's done."  — Nelson Mandela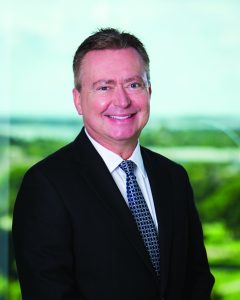 Miami-Dade
Frederick O'Malley
Shutts & Bowen
O'Malley has served as Shutts & Bowen's COO since 2007. Since then, the firm has doubled in size, to approximately 300 lawyers with eight offices throughout Florida. O'Malley directs the firm's day-to-day administrative and financial functions while playing a key role in guiding Shutts & Bowen to achieving its strategic and financial objectives.
O'Malley serves on the steering committee of the Association of Legal Administrators' large firm principal administrators division, which consists of international law firm COOs on The American Lawyer's AmLaw200.
"Always stay humble and kind while striving for the highest."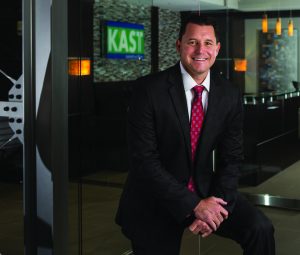 Zach Young
KAST Construction
Starting from the ground up, Young has spent time at all levels, starting in the field and moving into project management roles before becoming COO. He works with more than 225 people in the operations department, overseeing all hiring and project staffing, and is responsible for the performance of all Kast projects during the construction phase.
As part of the executive team, he helps to shape and implement the company's culture and strategic vision. He also works closely with KAST's preconstruction and risk management teams on new pursuits and contract negotiations. He leads the quality, scheduling, safety and technical services departments as well, developing training initiatives and continuous improvement opportunities, and implements risk mitigation measures.
"By virtue of position, the team understands that the leader is in charge… in that respect, the leader has nothing to prove. But, in another respect, the leader has everything to prove!"
— Jocko Willink
Chief Financial Officer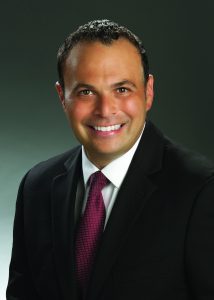 Broward
Alan D. Goldsmith
Broward Health
Goldsmith has made significant contributions to Broward Health's bottom line since joining the executive management team in 2017.  He oversees nearly $1.2 billion in operating revenue and more than 62,000 inpatient admissions during fiscal year 2017.
Before joining Broward Health, Goldsmith served as CFO for Jackson North Hospital. He has been director of finance and CFO at Jackson Memorial Hospital and Physicians Services in Miami. 
Goldsmith is a certified public accountant, with a master's degree in business administration from Nova Southeastern University and a bachelor's degree in hospitality management from the University of Central Florida. Goldsmith is Six Sigma Green Belt- and Lean Belt-certified.
"There is no substitute for integrity!"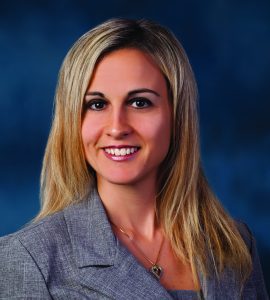 Miami-Dade
Tina Spano
Adler Group
Spano is responsible for Adler Group and its affiliates' accounting department, financial reporting, income taxes, treasury, banking and lender relations as well as human resources and information technology.
Previously, she was controller for Avison Young Florida.
She holds a bachelor's degree in accounting and business administration from the University of North Carolina at Greensboro and a master's degree in accounting from Stetson University. She is a lifetime member of the Beta Gamma Sigma business honor society. She is a certified public accountant, holds Chartered Global Management Accountant designation, and is a member of the American Institute of Certified Public Accountants.
"Follow your dreams, work hard, and believe in yourself. Anything is possible if you set your mind to it; so be humble but confident in your own power to find success and happiness."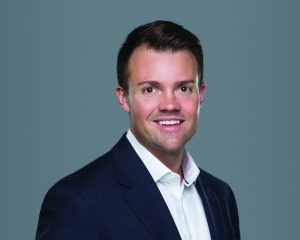 Palm Beach
Alexander Gulick
Procacci Development Corporation
Gulick works with the Procacci executive team in forecasting the strategy and growth of the company. He is responsible for managing all of the equity and debt relationships as well as overseeing the accounting, reporting, finance and asset management departments. He also is responsible for developing and implementing enhanced business and control processes across the organization's acquisition, property management and development divisions.
His professional affiliations include the University of Florida's Real Estate Advisory Board, the NAIOP board of directors, the Urban Land Institute and the International Council of Shopping Centers.
Gulick has a bachelor's degree from UF, a master's degree in accounting from the University of Notre Dame and a master's in real estate development from Nova Southeastern University. He is a real estate broker and a certified public accountant.
"Challenge yourself every day."
Chief Information Officer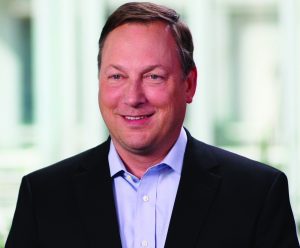 Broward
Stan Black
Citrix
Black is the senior vice president and chief security and information officer at Citrix, where he is in charge of the secure delivery of applications and data. Black and his global technology and security team, a combination of security and IT teams, stop 54 billion cyberattacks each quarter. His organization also monitors the global threat landscape and manages incident response and physical security to protect the safety of Citrix employees.
Black is a seasoned security veteran with more than 25 years' experience in cybersecurity.
"Put people first. Today, security affects all of us. By giving people the tools and technology, they need to do their jobs on the device, network, cloud and location of their choice, we're protecting them and dramatically reducing the attack surface."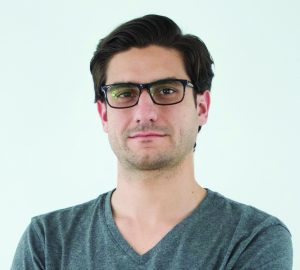 Miami-Dade
Antonio Mañueco
blubeta Group
Mañueco is the co-founder and managing partner of blubeta Group and CTO of BetaBlocks. He is also the founder of Wynwood Tech, one of the most active Slack communities in Miami with more than 1,600 members.
He is an industrial engineer with a master's degree in logistics from the University of Miami. He has led numerous high-profile enterprise rollouts.
"You don't have to be great to get started, but you have to get started to be great."
— Les Brown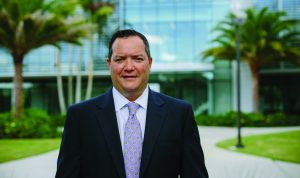 Palm Beach
Christian Boniforti
Lynn University
Boniforti advises Lynn's leadership team on technology strategy and infrastructure planning. He also manages network and information services for the campus; supports accreditation activities; oversees institutional research and the library including the university's Digital Press; and is responsible for designing and implementing the university's award-winning iPad learning program.
He has been a guest speaker at educational technology presentations at national conferences, such as eMerge Americas.
Boniforti earned a bachelor's degree from the University of Michigan, an MBA from Lynn University and is pursuing a doctorate at Drexel University. He also is certified as a project management professional.
"Sometimes when you innovate, you make mistakes. It is best to admit them quickly and get on with improving your other innovations." — Steve Jobs
Chief Marketing Officer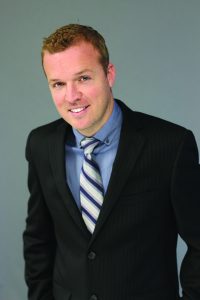 Broward
Dustin Jacobs
BrightStar Credit Union
Jacobs is vice president of marketing at BrightStar Credit Union, one of the largest credit unions in South Florida with more than 58,000 members. He has more than a decade developing strategic marketing plans, corporate branding strategies, supervising staff and implementing media relations and community relations campaigns. He has experience working for companies such as H&R Block, Yacht Club of the Americas and The Meraki Agency.
Jacobs earned a bachelor's degree in business administration and marketing from Shawnee State University in Ohio. Jacobs is also on the board of directors for Partners In Education and Broward Education Foundation, and is an active member of the League of Southeastern Credit Unions' Young Professionals Group.
"Leadership and learning are indispensable to each other."
— John F. Kennedy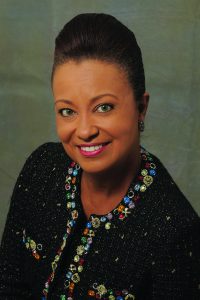 Miami-Dade
Cheryl Rees
Ocean Bank
Rees is senior vice president and director of marketing at Ocean Bank. She assumed the newly created position in January 2007 and has been responsible for the strategic direction of the bank's marketing programs, including customer communications, public relations and corporate philanthropy.
Previously, she was senior vice president at Regions Bank, a position she held for nine years.
Rees has a bachelor's degree in business administration with honors from the University of Miami and a master's degree in finance from Florida International University.
A Leadership Miami graduate, Rees chairs of The Education Fund and is director and past board chair for the South Florida Center for Financial Training.
"Life is filled with choices. Choose wisely."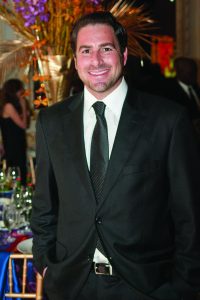 Palm Beach
Evan Golden
Berman Law Group
Golden has appeared in national TV ads for Ovaltine—reciting the line, "More Ovaltine, please!"—and on the reality show "Ivana Young Man," hosted by Ivana Trump. Florida-born and -raised, he is passionate about the community. While attending the University of Central Florida as an interpersonal communications and film major, he interned at WPLG-TV (Local 10) in Miami.
Golden is the sports and entertainment reporter for "Eye on South Florida" and oversees marketing at the Berman Law Group, a personal-injury firm that has grown exponentially since adding a nationwide sports and entertainment division, the nonprofit Berman Family Foundation and a new government relations department
"Don't Google it! Golden it!"
Partner/Owner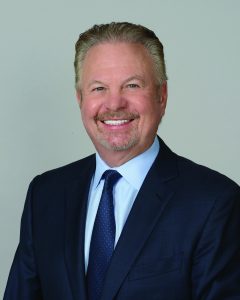 Broward
Gerald (Gerry) Greenspoon
Greenspoon Marder
Greenspoon co-founded Greenspoon Marder in 1981 with Michael Marder. Today, the firm has more than 200 lawyers in 26 offices throughout the United States.
He has been recognized for more than 30 years as a "leading lawyer" by Martindale-Hubbell's "Best Lawyers in America", Super Lawyers and the South Florida Legal Guide, among others. In addition, he has been recognized among South Florida's top business leaders as an inductee into the Business Hall of Fame, sponsored by Junior Achievement of South Florida.
Greenspoon earned a law degree at Nova Southeastern University School of Law, a license of laws at the University of Ottawa, and a bachelor's degree in commerce from Sir George Williams University in Montreal.
"There is no substitute for effort and hard work. Success is not a finale, but a journey."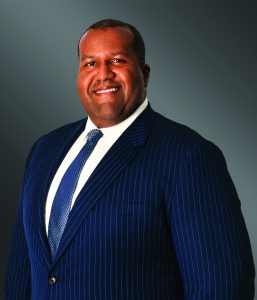 Miami-Dade
Jaret L. Davis
Greenberg Traurig
Davis oversees 180 attorneys in Greenberg Traurig's Miami office. His corporate and securities practice focuses on domestic and international mergers and acquisitions, capital markets transactions and large financing. He has spearheaded the firm's efforts to be dominant in the technology industry. The Miami office represents angel investors, venture capital firms, growth equity funds and technology businesses.
Davis is one of four founders of, and general counsel for, the eMerge Americas Technology Conference, chair of Nicklaus Children's Hospital and past chair of the Miami-Dade Beacon Council. 
"Tell me and I'll forget. Show me and I may remember. Involve me and I'll understand."
— Chinese proverb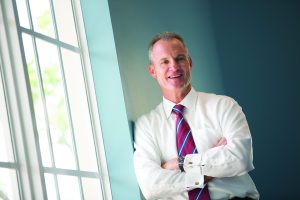 Palm Beach
Rex Kirby
Verdex Construction
After growing a national construction company's Southeast regional office to $500 million in annual revenues in 15 years, Kirby, a 35-year veteran of the construction industry, struck out on his own and founded Verdex Construction in 2014. He has led its growth to $140 million in revenues and 65 team members, and Verdex has become one of the fastest-growing companies in the state and among the South Florida construction industry.
Kirby and his team build both large and small projects ranging from $500,000 to $75 million, including multifamily, hospitality, commercial/office, industrial and education/public work. They base their success on keeping integrity, passion and leadership at the forefront of "building something better." 
"Service the customer, or someone else will."
Senior HR Executive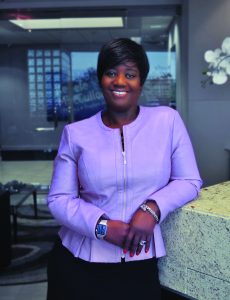 Broward
Debra McCollough
Keefe McCullogh CPAs & Trusted Advisors
McCollough has directed human resources functions at Keefe McCullough CPAs & Trusted Advisors since 2013. She also works with the firm's clients as an adviser in HR, business systems, processes and recruitment. Before joining KMc, she was vice president of HR and HR program director at Magellan Associates, a global consulting firm based in Chicago, focused on C-suite leadership coaching.
McCollough holds a bachelor's degree in accounting, bachelor's and master's degrees in human resources, and several top industry certifications. She is the 2018 director of diversity for the local Society of Human Resources chapter.
"Train people well enough so they can leave, but treat them well enough so they don't want to."
— Richard Branson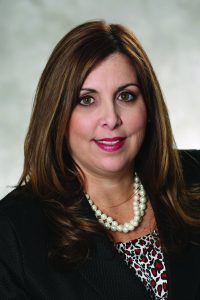 Miami-Dade
Joanne Morris
City National Bank
Morris is the senior vice president and director of human resources for City National Bank. She has spent the past 22 years with CNB, where she has been promoted seven times. In her role, she focuses on supporting bank strategies and contributing to CNB's people-centered culture founded on the pillars of integrity, respect and excellence.
Morris has a bachelor's degree in human resources from Florida International University and holds several top industry certifications. She is a United Way Leadership contributor.
"Progress is impossible without change, and those who cannot change their minds cannot change anything."
— George Bernard Shaw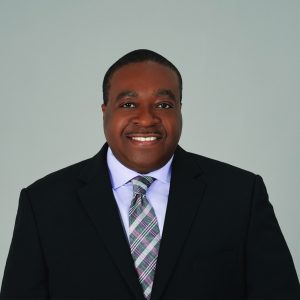 Palm Beach
Colin McDonald
Cross Country Healthcare
McDonald is vice president for human resources and labor relations for Cross Country Healthcare in Boca Raton. Previously, he was director of recruitment and employee services for Carnival Cruise Lines.
McDonald is experienced in union and nonunion environments. His core competencies include cost-containment strategies, the ability to implement strategic plans for talent acquisition, retention, succession planning, labor relations, performance management and benefits administration.
He has a master's degree in organizational leadership, and top industry certifications. McDonald also served two terms as president of the Staffing Management Association of South Florida.
"Achievement in every field of human endeavor."
— motto of Kappa Alpha Psi fraternity
[/vc_column_text][/vc_column][vc_column width="1/3″][/vc_column][/vc_row]