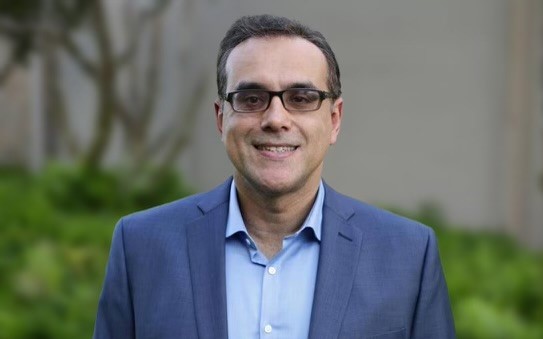 Aventura-Based BTT Corp. Raises $29 Million From National Entrepreneur
The funds will be used to craft diagnostic and treatment technologies based on brain thermodynamics and thermoregulatory frequencies
BTT Corp. (BTT), an Aventura-based medical technology company focused on developing innovative devices and treatments for targeted heat shock protein induction, received an investment of $29.3 million from Oklahoma Rock Holdings, LLC (Oklahoma Rock). BTT's technology development utilizes the first and only brain-guided advanced cerebral hyperthermia system based on brain thermoregulatory frequencies and the brain thermal tunnel discovered by Founder and Chief Scientific Officer, M. Marc Abreu, M.D. (pictured above).
"We are glad to expand our health care portfolio with an investment in BTT," Zach Osko says, managing director of Oklahoma Rock. "We are excited about their research into the application of their brain-focused technology on currently unmet health conditions."
BTT (Brain Tunnelgenix Technologies) focuses on technology development for applying brain thermal tunnel discovery and brain thermodynamics across numerous health conditions. This process includes preventing and treating many neurologic disorders ranging from multiple sclerosis to Alzheimer's disease, Parkinson's disease, ALS, ataxia, multiple system atrophy and Huntington's disease.
"Our unique brain-guided ability to induce heat shock proteins has the potential to restore brain function by refolding misfolded proteins and degrading toxic aggregates," Robert Mogel says, President and CEO of BTT. "Alzheimer's alone, for example, affects an estimated 50 million people worldwide. We believe that these people, as well as the millions of people affected by neurodegenerative disorders, may be able to benefit from our brain-based technologies. This investment by Oklahoma Rock will enable us to significantly expand our operations and continue to advance our research into diagnostic and therapeutic technologies."
"Albert Einstein once said, 'Future medicine will be the medicine of frequencies,' and at btt, we embody this vision in our very foundation as we strive to reduce human suffering and preserve lives," Dr. Abreu says, who is responsible for technology development. "We believe that our technology holds immense promise for preventing and treating neurologic diseases at the molecular level and we are thrilled to partner with such a respected organization as Oklahoma Rock to move this goal forward. This capital infusion will allow us to expand our team of talented doctors and engineers to delve deeper into the research for developing exciting applications made possible by the brain thermal tunnel discovery."
For more information about BTT, please email a request to contact@bttcorp.com.