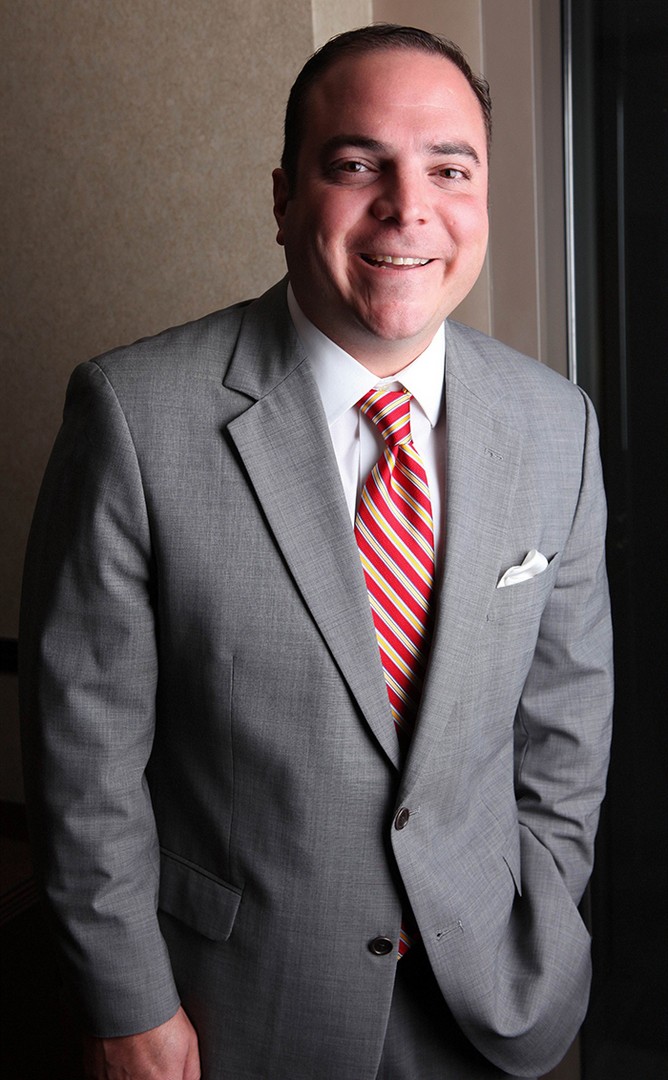 The Big Squeeze
Uncertainty is the watchword for South Florida's community banks as they grapple with the banking reform regulations resulting from the Dodd-Frank Act.
Dodd-Frank already has more than 5,000 pages of complex regulations – with more to come – that are meant to curb the questionable lending practices that helped create the Great Recession. This, coupled with stricter rules on accessing capital and a tightly controlled mortgage lending environment, has led bankers to claim the act's one-size-fits-all regulations have a disproportionate effect on smaller banks.
Banks are forced to hire more staff to deal with regulations as opposed to helping businesses and consumers; they have to set aside greater capital reserves; and many are making fewer loans – all of which impact the economic health of South Florida.
Many community banks are created with the idea that the founders will eventually cash out with a merger, but all of the regulatory overhead gives added incentive for deals.
The number of community banks nationally dropped about 20 percent from 8,170 in 2008 to 6,550 in 2013, the Federal Deposit Insurance Corp. says.
In South Florida, Broward Bank of Commerce recently agreed to be acquired by Home BancShares of Arkansas while 1st United Bank agreed to be acquired by Valley National Bancorp of New Jersey. Apollo Bank of Miami recently gained regulatory approval to finish its acquisition of First Bank of Miami.
Community Banks by far have suffered the greatest costs as a result of Dodd-Frank and related regulations, according to Carlos J. Arboleda, managing director of South Florida-based executive search and corporate lobbying firm COI Access, which has numerous banking clients.
"The scariest thing is that most of Dodd-Frank's effects and rollouts have yet to take place, nor have they been made fully clear," he says.
Smaller banks have in general have been caught up in the current industry regulation net meant for bigger banks, which has made their regulatory climate more challenging than ever before, says Dave Seleski, president of Stonegate Bank, which has about $1.6 billion in deposits and branches throughout Miami-Dade, Broward and Palm Beach counties.
Seleski also notes community banks" concern over proposed new Financial Accounting Standards Board rules that would force them to increase loan loss reserves and purchase new systems.
"We would be required to make decisions loan by loan, instead of by category. We also would have to purchase the software to do this from specific vendors. Large banks can absorb the costs of doing this, but smaller banks would have to pass some of this cost along to consumers," Seleski says. "The proposed changes won't improve accuracy in lending, they will just make a lot of money for vendors, and raise consumer costs."
Banks push for regulatory reform
Florida's community banks are making a big push in general for regulation reform in the wake of Dodd-Frank, says Alex Sanchez, president and CEO of the Florida Bankers Association.
"Tens of thousands of community banks can't deal with this," Sanchez says. "They now have to have as many regulatory staff as they do lenders."
The way banks lend has already been impacted by the way they are required to classify loans now, he adds.
"Regulators are telling banks to classify loans as non-performing even if they are current, based on the financials of customers they feel may not make payments on them," Sanchez says. "This is huge. The banks have to reserve capital against them."
Many community banks have decided to get out of the residential real estate mortgage business altogether due to the qualified mortgage regulations, Sanchez of the bankers association says.
You gave me a loan, I'm suing
"The rules are such that banks could actually be sued successfully by their customers because they gave them loans," he says. "There is no question that banks are making less mortgage loans. In February of this year, mortgage originations fell to a 14-year low – and this is happening while the economy is in recovery. This is greatly impacting the housing market."
Cumbersome banking regulations are also affecting the job market and the reward to consumers is uncertain, says Arboleda of COI Access.
"What was once a small-to-mid-sized staff of compliance folks at a community bank, is now a mammoth department full of regulatory, legal, compliance, risk professionals and consultants making sure the bank is compliant. This has led in many cases for the compliance department to be the biggest "cost center" of a community bank, and certainly the biggest strain on profitability," he says. "The issue is amplified by a huge demand for skilled compliance professionals and an overwhelming scarcity of talent with the skills necessary to take on Dodd-Frank, which is widely agreed to be the biggest burden ever placed on the banking industry. – It's not quite clear yet if consumers are really winning with all these added costs and regulations." ?